32 DIY Mason Jar Soap Dispenser Tutorials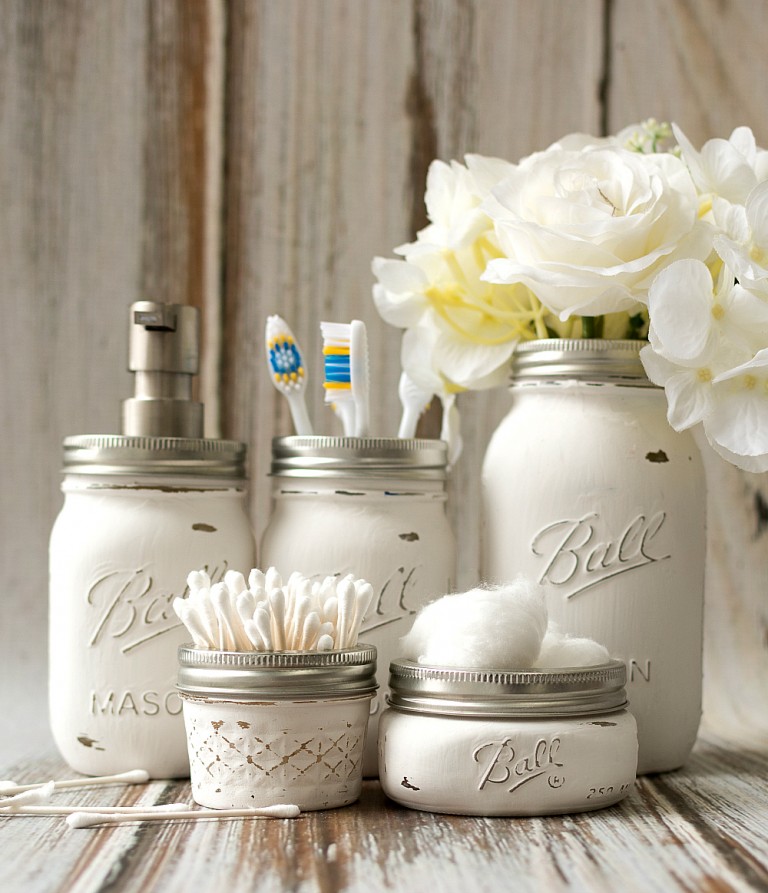 Mason jars are a hot favorite these days and people love crafting with them. You can explore a lot of projects with mason jars from painting mason jars to flower arrangements in mason jars! Let's try to recycle some of the old ones, and paint and decorate them and turn them into beautiful and cool mason jar soap dispenser.
Collection of Amazing How to Make Mason Jar Soap Dispenser Tutorials and Ideas
Let's add a little creativity and art to our soap dispensers! Giving it an antique look is the flavor of the season!
A complete guide with step-by-step instructions on how to transform a simple mason jar into a stylish soap dispenser for your wash basin!
Putting lotion, soap or shampoo in a mason jar soap dispenser is an ideal choice for your bathroom counter. Try this amazing idea and DIY  now!
Make your own pump mason jar soap dispenser at your home with supplies you already have! This one has a wide mason jar wid lid!
You all must be having a mason jar or two lying ideal at your home. Get creative and put them to good use! Make some amazing soap dispensers from those mason jars.
Using different colored liquid soap inside the mason jars can also enhance the ultimate look of the dispenser.
If you have seen distressed mason jar bathroom set for storage online on stores and find it intriguing then let's try and make one from this amazing idea!
A beginner level's easy DIY project for all mason jar craft lovers!
Ideal DIY Mason Jar Soap dispensers for your kitchen!