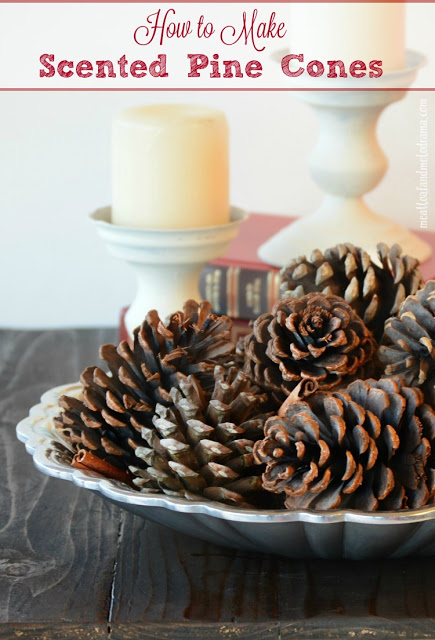 Scented pinecones are a natural way to freshen up the air during the winter months and holiday season! Unlike strong artificially scented pine cones sold in the local stores that can trigger asthma attacks or migraine headaches, for many people, homemade pine cones are safer and natural.
They also make a great personalized gift to your loved ones and for personal use as well. They make your home smell spicy and cozy!
They can be easily modified through DIY and suited for individual needs. Here we have for you a list of recipes to make decorative and amazingly scented pine cones. This is one of those easy Holiday craft projects that fit into any budget.
Things Needed for the DIY Project
Pine Cones (foraged or bought)
Essential oils of your choice
Plastic spray bottle
Ziplock bag
If you are collecting pinecones from nature they are probably full of dirt and critters. Be sure to clean and dry them properly before use, to keep uninvited dirt away.
10 DIYs – How to Make Your Own Scented Pine Cones at Home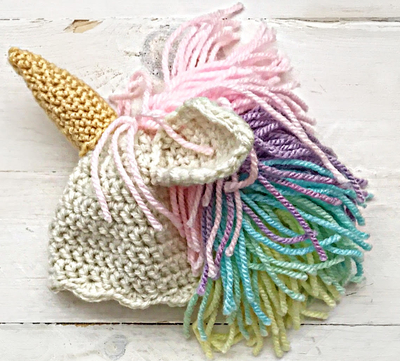 We have put together a set of 7 links to make some pretty unicorn hats which are made by crocheting. Yes, we understand that it might seem a little difficult but not when you have all the steps laid down in detail. The following free links take you on a colorful tour of DIY Crochet Unicorn hats. It will guide you to the different patterns of crocheting easy, rainbow-like hats and unicorn hoodies.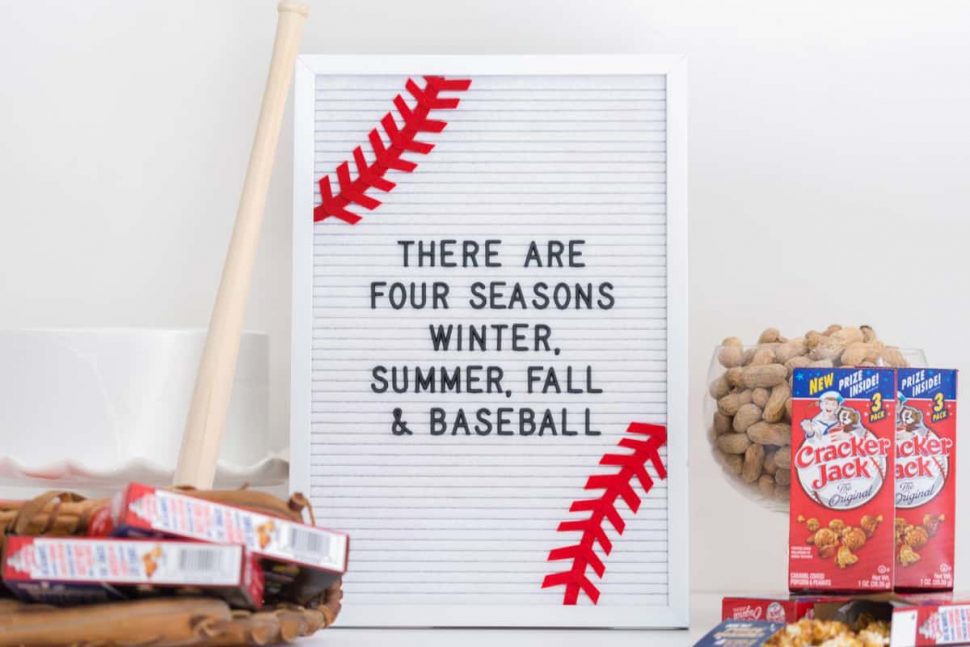 The most versatile and minimalist decoration for your home – felt letter board. Letterboards are new message stations that are quite versatile and can be used to display messages, quotes, affirmations, or hand in the kitchen to write the day's menu. You could make it as big or as small as you want to suit any space or occasion. These unique felt letter board ideas and tutorials will surely inspire you to create one on your own and hang in your kid's room or kitchen to enjoy all the clever musings and quotes you display.
These Letter boards can be quite a pinch in your pocket if you buy them from the store. On the contrary, you can make your own letter board with some simple supplies, affordable prices and little time.
Supplies Needed for the Project;
Felt
Glue Gun
Felt Board Accessories (Optional)
Wooden Frame – buy one that is thick enough for the wooden dowels to fit under
Plastic Letters – You can get them on Amazon.
Wooden Dowels – These can be bought at a craft store (.125 inch)
How to Make Felt Letter Board Yourself
Some cute messages for the 1st day of your kid's school will be a great idea to get the kids excited. You can use changeable colorful letters to make it brighter and add some emojis to give them a creative element.

 

Helpful Tip: How to Cut Letter Board Letters

I've seen quite a few DIYs for making your own letterboards using a variety of techniques. This tutorial shows how an ombre colored letter board will uplift your decor. The linked tutorial uses square dowels as a base for the letterboard was the most effective.

 

This is a similar tutorial made with a small frame. Instead of square dowels, this tutorial uses bamboo sticks. You can make this with red felt and use it on Valentine's Day and write your message/quotes in it for your partner. To customize it you add a picture of your loved one too.

 

This is for all the baseball lovers. If your kid/husband is fond of the game, trying making one with the baseball theme and place it in their room.

 

This is an easy project to make your own homemade letter board with felt or flannel. These boards are a great way to write quotes, create stories, or write to-do lists for kids. Try and make it bright and colorful, to make it exciting for kids.

 

One of the best elements of this design is using rulers as frames and adorning the frame with your kid's school elements. It makes it look super cute and something your child will cherish forever.

You can add details on the board displaying your kid's first day in school or celebrating the arrival of your newborn, write your kiddo's name, date of birth and weight or even something cute like "You are precious to me" or "You are my world".

 

Add a retro element to your room with a large letter board. You can put new messages/quotes every day and change it whenever you feel like. It's also a great way to teach children about numbers and alphabets.

 

The black letter board with white letters (font) and the perfect sign to your front door.

 

Try something new, a square or a rectangle letter board is quite common. Try making a hexagon-shaped letter board and add some quirky and funny one-liners on it. Some humor is always great to start your day.

 

You also use cursive letter board letters to give an informal and smart look to the board. This DIY has adorned the frame with silver glitter to give it a personalized touch to your letter board.

 

 

 

Some More Ideas and Pictures to Make a Felt Letter Board
They're perfect for social media announcements, inspirational quotes, flat-lay photography, weddings, parties, and pretty much anything else involving a message, moment, or special memory. So make one today and share your creations with us in the comments section below.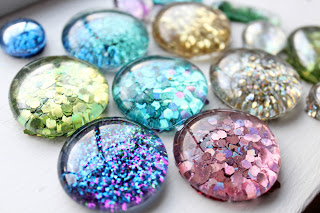 DIY glass magnets are easy to craft ideas for kids and adults. You can make creative and unique DIY glass magnets at home. with these easy instructions from the linked tutorials. You can personalize them by using photos, glitter, fabric, maps, and countless other materials.
Effortless, inexpensive and says "I care" – all these are really difficult to find in one single gift. Or is it? These cute little transparent pebbles called glass magnets can be personalized and are a perfect gift for any occasion. These are also a way to earn something extra with minimal input of time and money.
Gathering a few of many ideas here are ways to make your very own glass magnets.
How to Make Cute Glass Magnets at Home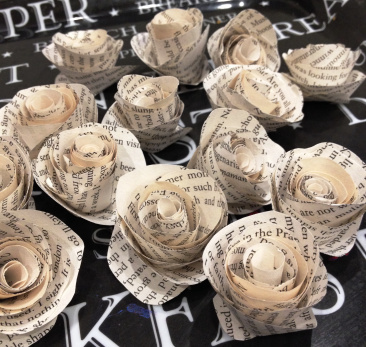 Having a short shelf life newspaper might seem useful only for one day. Newspapers can be easily reused and made into hats, baskets, and flowers too. Let's see some creative DIYs to make flowers our of newspaper, finally, a use for the "junk mail" newspapers and magazines that come through the door. They may not smell like the original ones but you can attach them to our headbands, barrettes, make costumes or make large flowers as centerpieces. Click on the following linked tutorials to open a whole new world of pulchritudinous flowers.
How to Make Newspaper Flowers – DIY Tutorials
These simple ideas not only help recycle but also brings out the creative side. The flowers can be used in a variety of ways to decorate the house, parties, or workspace. I hope the above ideas have interested you to grab the waste and make something beautiful out of it.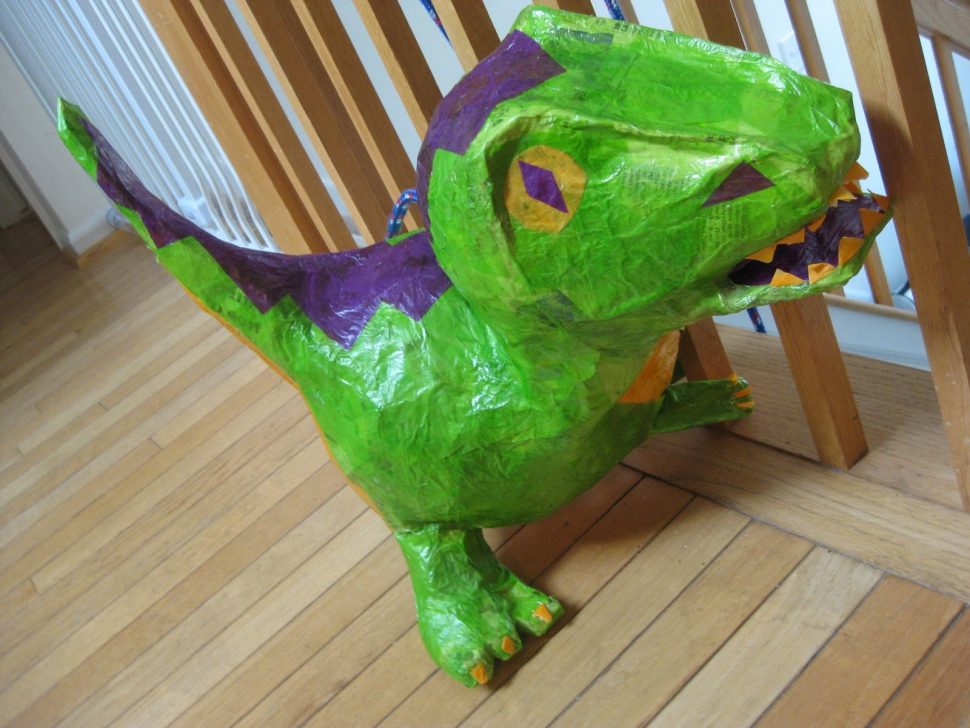 Pinatas contain chunks of surprises loved by the young and the old equally. These contain small toys and sweet treats that shower down on the person who bursts them. They can be made into any shape and any size, so today we go for dinosaurs pinatas and their eggs. Kids will be roaring with excitement seeing an extinct T-Rex Dinosaur Pinata full of goodies. These vessels of happiness are fun to make and even more fun to burst.
Paper mache is the most common technique to use pinatas with some simple supplies like a balloon, paper, and paper mache paste. So go Jurassic with following linked tutorials which are your guide to making amazing dino pinatas with step by step instructions.
How to Make Di

nosaur Piñata at Home
DIY-ing these dinosaur pinatas not only saves money but might help your child to develop a hobby for art and craft. It also helps in recycling the boxes that you might think of as waste. Follow any of the above links to create one for your child's next birthday party.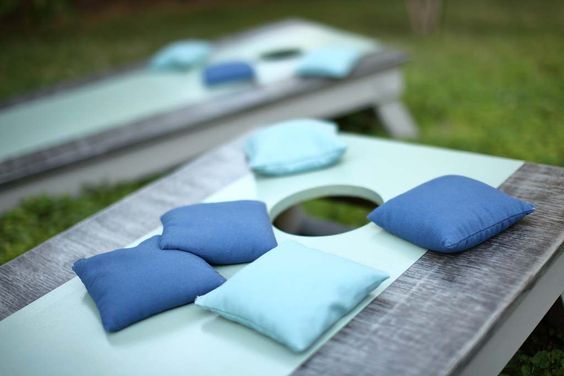 Cornhole board games are popular and the perfect outdoor sport to spend a lazy summer afternoon. You can make your own cornhole bags at home with some easy tutorials to guide you well. Prepare this game for the summer and enjoy in your lawn throwing these soft pillow-like bags on a board with a hole to be aimed at.
Here we have put together ways to kick start your summer with these DIY cornhole bags. These bags are easy to make and lasts long when made with the right material. Choose one or more if you like and have fun designing them.
Supplies Needed for the Project;
Cornhole is also known as bags, tailgate, doghouse, Baggo, sack toss, or bean bag depending on the region you stay in. A set of cornhole game has a total of 8 bags per set, 4 each of 2 different colors. Bags are approximately 6" x 6" squares in dimension. The bags are easy to make at home and are cheap too. It's very cost-effective when compared to the commercial ones available in stores. You need some simple supplies to start making them.
Scissors, Ruler, Masking Tape, Glue
Sewing Machine/Needle
A strong and durable thread (mostly polyester)
Fabric – Usually Duck Cloth
Cornhole Bag Fill – Corns (traditionally used), synthetic corn, resin pellets.
Funnel – Makes it easy to fill the bags with the corn.
Weighing Scale – To accurately weigh your bean bag fill.
How to Make Cornhole Bags at Home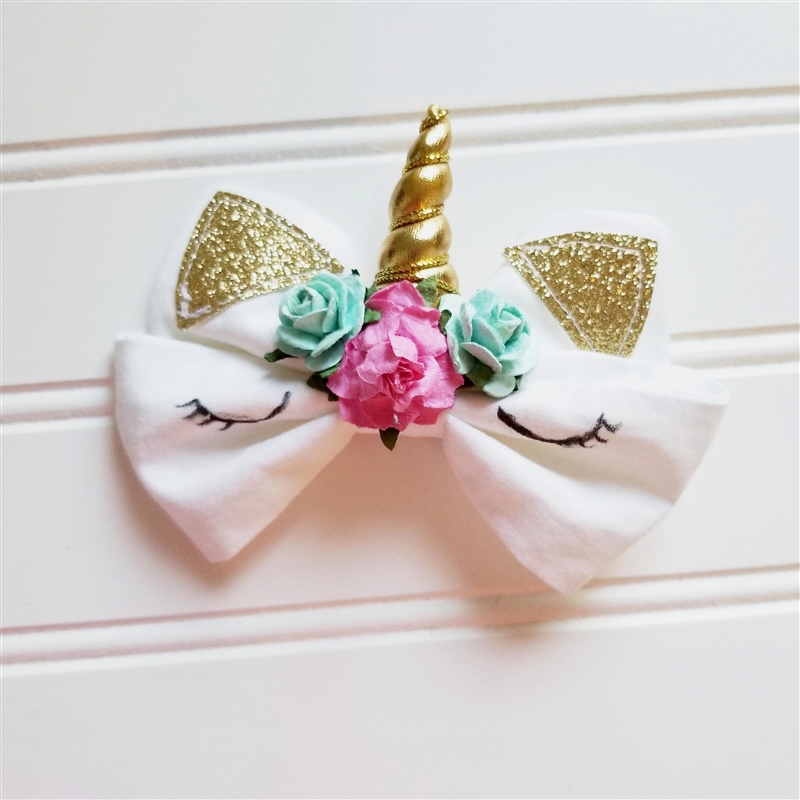 Unicorn bows are a huge hit when it comes to hair accessories for girls or adding them to a craft or decorate your gifts. Girls can easily sport a cool look at theme parties, birthdays and other special occasions with handmade bows. You can make hair bows, hair clips and hair ties with the Unicorn theme, with or without their trademark horn. Get creative with your imagination and make vibrant bows and use them in various ways.
The linked tutorials are easy to make and can be customized according to your child's wish and can be worn by children of all ages. Their simple look is what also makes them an accessory that can be worn regularly. Scroll, click on the linked tutorials to get the detailed instructions. #UnicornBow
DIY's to Make Amazing Unicorn Bows at Home
This simple yet beautiful bow of glitter fabric can be made into a rubber band or a hair clip. With the help of a few crafty materials as simple as glue, flowers and a plastic unicorn you can create a beautiful accessory for your girl which will blend perfectly dress.

 

This kind of 3-D Unicorn bow can be made with ease with the use of a white ribbon, felt fabric of different colors, foam sheets for the ears and horn that will be required to roll for a 3-D look, alligator hair clips and a few other necessary items. The end result is a rainbow-like clip to be worn with any outfit.

 

This step by step tutorial of making a tulle fabric bow is fun and beautiful at the end. Tulle is a type of net fabric and looks really pretty on fashion accessories. You can also use mesh or burlap instead of tulle to give it a more rustic and traditional appeal. This easy tutorial is best for a last-minute touch-up for a birthday present.

 

The faux leather glitter Unicorn bow is just elegant and will surely make your kids excited. From the base till the horn everything is glitter and pretty. There is no need to stick to the color wheel and you can mix and match the colors according to your preference.

 

Use a simple white ribbon, some flowers and a glitter paper for the horn. You can sew the ribbon or stick it as per your choice. This guide of making a unicorn cheer bow making is not at all time consuming and really fun.

 

Unicorn loving crafters will love this super sweet unicorn bow project. The golden horn and the colorful flowers give it an ornamental and girly element.

 

Free Unicorn Bow Template

Download the basic template or design. Use them as a stencil on the fabric or paper of your choice and color, cut them and paste them together like shown in this tutorial for the final look.

 
I hope this project gives you some new inspiration for making handmade bows that can be used as Christmas decorations, accessories, and more. Share your ideas with us in the comment section below.