How to Make Burlap Lamp Shade : 18 DIY Tutorials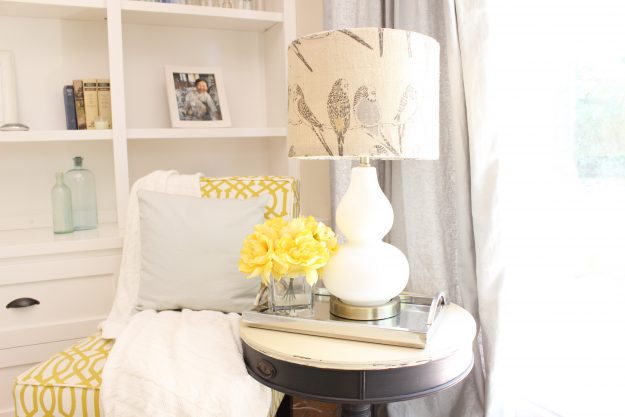 Do you love crafting with burlap? I love it!. There is a lot to Burlap Crafting, it is great for making creative home decor items like Burlap Wreath, Burlap Flowers or Burlap Gift Bags. They add a rustic look to your decor and give it an amazing look. How about making a Burlap Lamp Shade? Wondering how to redo a lampshade with burlap? Sounds interesting! Let's scroll down and browse through the different DIY tutorials with detailed instructions!
Collection of DIY Burlap Lamp Shade Tutorials with Step-by-Step Instructions
 

Burlap Fabric has a great texture and its natural quality is what I love the most. It's one of the most inexpensive fabrics you can buy to make wonderful home decor with a country look. Burlap can experiment in different crafts and this tutorial is simple and easy to make!

 

Want a new look for your side table, but u don't want to spend much! Here is an eco-friendly and pocket-friendly DIY Tutorial for you. Make this chic large burlap lamp shade and adorn your side table beautifully.

 

Don't want to make the conventional lamp shaped shade? Let's try this drum-shaped, simple and classic burlap drum lamp shade. Very easy to make, you can recycle a burlap fabric and make this creative lamp. You can add some embellishments to give it a look of your choice!

 

Sharing a burlap lampshade DIY project done with mod podge by Debbie Doo. Fun to make and great to look. All you need is some old printed burlap and you can recycle it to make this amazing peppy burlap lamp shade. Time to join the burlap club now!!

 

If you are looking for a no sew, no glue kind of burlap craft, then this is the perfect one for you. All you need is some burlap fabric and a lamp shade you want to give a new look. In some minutes you can turn it into a chic burlap lamp.

 

Do you have a floor lamp that has fallen over too many times to count and the shade has been fixed, taped and stuck back somehow? If yes then its time to recycle the old lamp and give it a new look. Burlap DIY's are economical and are a great way to give the old a new look! Try this lamp shade idea todayl!

 

Done with the conventional simple burlap lamp shades? Time to turn creative! Let's give it a new look and add some fringes to the burlap to give it a layered look. With step-by-step instructions given in this tutorial, it won't take much time and you will find yourself complete this burlap project.

 

I have a great love for making unique home accessories, but not with the high price tag which we often find in stores. This ruffled burlap lamp shade is a great DIY idea to give your room an artistic touch!
Leave a comment