15 DIY Cardboard Cat Scratcher Ideas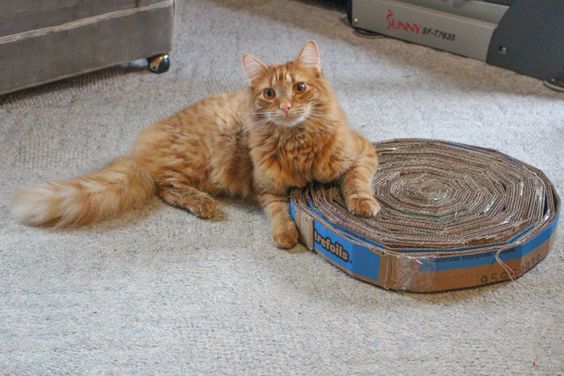 Most pet parents learn it later that scratching is an essential part of your cat's life owing to their genetic itch. And if they find nothing to scratch, they'll turn your carpet, couch, curtains, etc. into shreds to do so.  Here are some DIY Cardboard Cat Scratcher tutorials and ideas using simple, inexpensive items lying around at home.
By making your own cat scratcher, not only will you be saving some cash, but you might also stop your cat scratching away at unfavorable places. You can design your own cat scratcher in different shapes such as circle, square, cube, etc. While you can buy one from the stores near you, which can be quite a pocket pinch, so go cheaper version by making one at home.
I thought I should bring you another fun and easy project for cat lovers. So today I'm going to show different ways to make a cat cardboard scratcher at home.
15 Ways to Make a Cat Scratcher Out of Cardboard
Leave a comment