32 DIY Mason Jar Soap Dispenser Tutorials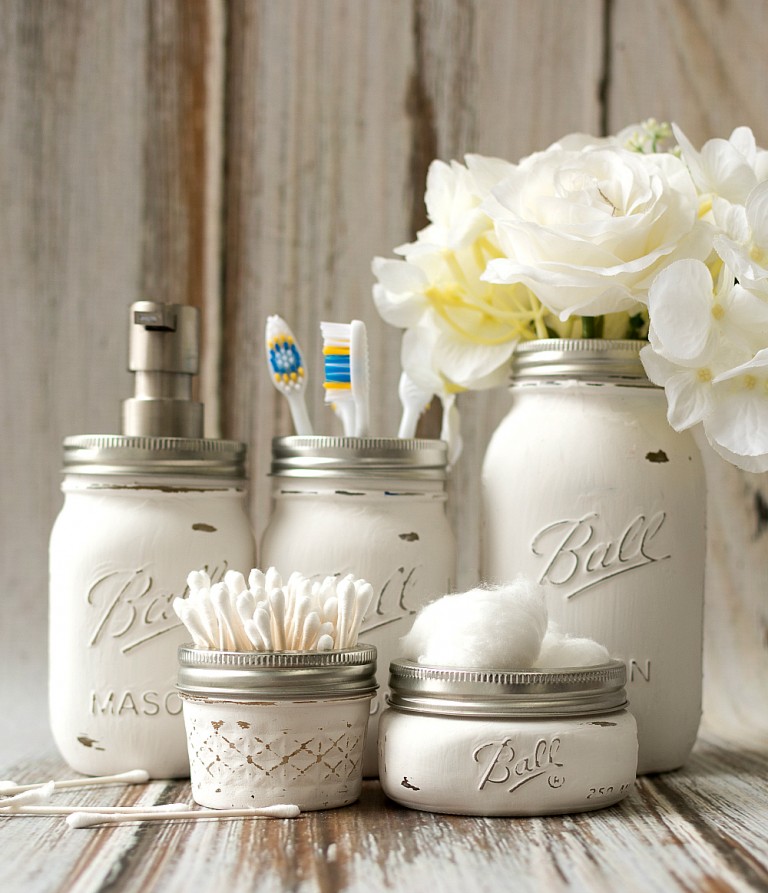 Mason jars are a hot favorite these days and people love crafting with them. You can explore a lot of projects with mason jars from painting mason jars to flower arrangements in mason jars! Let's try to recycle some of the old ones, and paint and decorate them and turn them into beautiful and cool mason jar soap dispenser.
Collection of Amazing How to Make Mason Jar Soap Dispenser Tutorials and Ideas
Converting a mason jar into a soap dispenser with these simple and easy instructions in no time. Get crafty and creative and DIY it today!

Some cool crafts this summer season! This blue mason jar soap dispenser is simple and techniques are quick to apply!

 

A simple plastic pump of your choice, drilling machine, and a mason jar is all you need to make this!

 

Make your own mason jar soap dispenser and add a great handmade look to your washroom.

 

This one is a simple and cute soap dispenser made from some extra mason jars at home!

 

Adorn your bathroom corners with this country like soap dispensers enhancing the look of the whole set up!

 

This mason jar project is simple and recycling a jar into a soap dispenser with quick instructions is a cool idea.

 

Converting a mason jar into a soap dispenser to add to the decor of your bathroom looks pretty cool. It's an affordable, quick and creative idea to use your bathroom storage place.

 

An easy tutorial on how to make it yourself in no time with plastic mason jars.

 

Once you turn a mason jar into a soap dispenser you can decorate it with accessories and give it a jeweled look of your choice!

 

Some basic tips and trick with step-by-step instructions to turn mason jars into soap dispensers.

 

Adding copper metallic pump to mason jar soap dispensers adds a rustic touch to it!

 

All you need to do is do some spray paint to the mason jar of the color of your choice before you add the lid to it!
Let's add a little creativity and art to our soap dispensers! Giving it an antique look is the flavor of the season!