35+ Creative DIY Wedding Invitations Ideas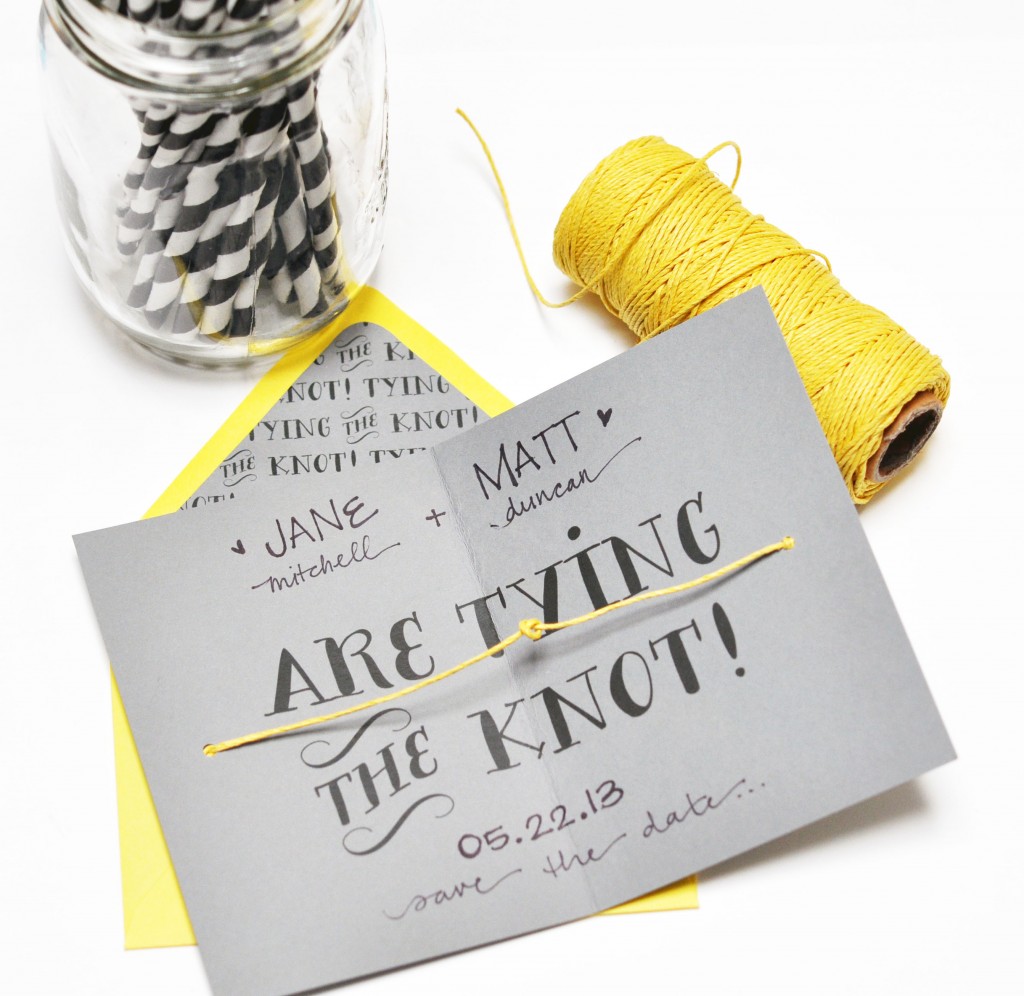 Is a family wedding coming up? Then you must be very much excited about it and you should be. But grab this occasion to take everyone by awe with your creative ideas. Make your own DIY Wedding Invitations with the help of these simple and easy tutorials. These tutorials are sure to change your view about wedding invitations. Invitations don't mean only printing the name of the bride and bridegroom. Invitations can be modified to give them an entirely new look.
>> How to Make DIY Birthday Cards <<
Collection of some Hand-Picked How to Make DIY Wedding Invitations Ideas & Designs
Set your creativity free and make a beautiful DIY Wedding Invitation for you closest ones. Give them an idea how grand it is going to be with your wedding card.
Every box craft is exciting. People keep guessing what is there in it. So make one for your guests and invite them in a manner no one has ever had.
Are you a countryside lover? Then this "Join us in the woods" themed wedding invitation is the perfect one. The 3D effect makes it even more engrossing.
Do you remember playing with cootie catchers in your childhood? If not, then this wedding invitation is sure to bring back some of those happy memories.
All those travelers out there, have you ever thought that you can make your wedding invitation in the shape of a compass? Yes, nothing is impossible. So check out this tutorial.
Make your wedding invitations modern but with a contemporary touch. Beautiful calligraphy will never go out of style.
Make your dream wedding at the beach even more special with these cute "beach-themed" wedding invitations.
A sunflower-themed wedding is one of the best. It gives a summery touch to everything around it and also a touch of color to everyone's life.
Lace has been a fascinating aspect for every craft. Make everyone go gaga over your wedding invitations just adding the lace aspect.
Letterpress wedding invitations will never go out of fashion. It will reflect your personal style in your first impression to the guests.
If you are in search for something that is different from the other designs then this tutorial is the perfect one for you.
The fall season wedding is something to really look forward to. Get crafty and make everyone fall in love with the perfectly cozy autumn wedding.
Winter wedding invitations don't only mean dark colors of grey and navy blue. They can also give a warm and romantic appearance.
Ribbons give a suede touch to whichever thing it attaches itself to. So if you want something classy and romantic go for the ribbon.
Gold has a different personality to itself. State your ultimate modern style with these wedding invitations.
Save your budget and start making your own cute DIY wedding invitations. Don't you want to make your special day even more special? Then go for it! Do it Yourself!
The unique chalkboard wedding invitation theme is really in vogue. 
Are you planning for a destination wedding? Then passport wedding invitations will be the best idea to add a personalized touch to your invite.
Burlap and lace are a great combination to make everyone stare in awe to your invite. Nothing is more elegant than a creative use of Lace and Burlap. 
You don't have to send a mason jar itself but you can always keep the mason jar effect in your wedding invitation.
Do you want to be the talk of the town? Then make this peacock themed wedding invitation to make something completely out of the box.
Step into your new life with the perfect wedding. But a perfect wedding should have perfect invitations like these.
For all those vintage lovers out there, this scroll wedding invitation suits best. This will not only save your money but also have a touch of warmth as it is completely made by you.
Halloween Wedding Invitations itself sound exciting. Make them spooky yet signifying a marriage. Make your wedding a Halloween themed one.
Go classy and make your wedding invitation worth remembering with stylishly embossed wedding invites.
A simple and easy wedding invitation, this dangling one will take no time to finish.
Nothing can be more lavish than a destination wedding. Make the card accordingly.
On each fold of the tri-fold invitation, you can keep the different aspect. Try this for a perfect wedding invite idea!
If you are looking for something that won't require many things to make them then simply paint it with watercolor.
Don't let the quirky chic in you subside with your marriage. Show that with these wedding invitations.
Give a rustic touch to your invitations with burlap.
Fall in love with the minimalist design with these black and white elegant invitations.
 Nothing can beat handmade invitations and especially the ones in this tutorial.
Making an invitation totally out of paper is the most inexpensive one.
Make your wedding invitation quirky, it is not going to happen twice.
Do you want to make your "D-Day" invite a real different one? Then why not make it even more special with these handmade invitations.
So, here I have listed 37 DIY wedding invitation tutorials for you. Enjoy your wedding with these creative ideas and give your guests a hint of the picturesque wedding that you are going to have with these quirky and easy wedding invitations.
Leave a comment