33 Cool DIY Bookmarks Ideas for Every Fun Loving Bookworm
All those book-lovers out there you surely know what a bookmark is but I bet you haven't ever thought that a bookmark can be so much cute and beautiful and moreover you can make it on your own. For those who don't like reading, I bet these beautiful bookmarks patterns will make you want to read. You don't have to buy the clichéd bookmarks from the store and spending money on them but with the tutorial given for each type of bookmark, you can easily do it yourself.
A collection of 33+ Cute and Beautiful DIY Bookmarks Tutorials with a step-by-step guide for each on how to make them.
Read on and have fun!
All the Potterheads will surely fall in love with this one. This one is a Gryffindor corner bookmark but just by changing the colors you can make for Ravenclaw, Hufflepuff, and Slytherin. So follow the instructions given and make these Harry Potter bookmarks your own.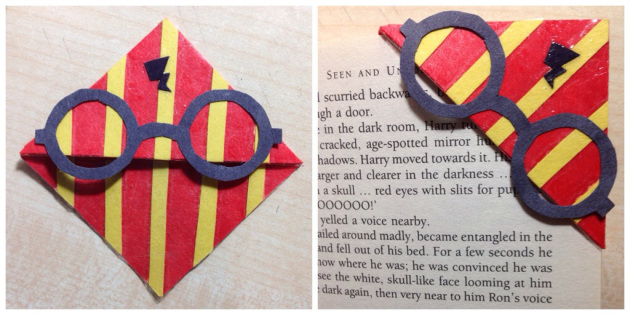 Is your beloved a book-lover? Yes? Then what else is best than a heart-shaped bookmark to gift that special someone. It is creative and something that person will really love. You just need a piece of origami paper just follow the tutorial given.
These owl bookmarks are colorful and are easy to make. Next time don't waste time to find the page you left, instead, make this super easy bookmark.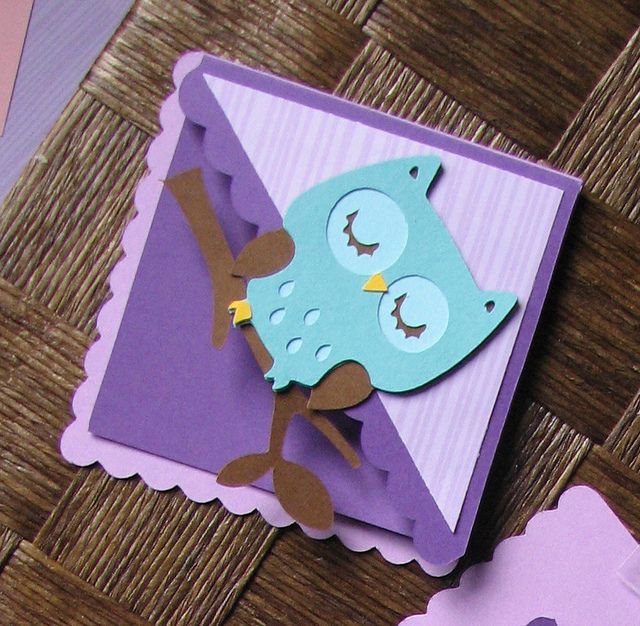 Do you love vintage things? Then make a vintage bookmark as well. Buttons with a vintage look are available in all our homes. You can take them from a childhood dress too. And apart from that, you need paper clips which are even easier to get.
On the next Valentine's Day, gift your partner a book and this beautiful bookmark. You can even share this with your friends who would love to gift them to their partners. Just find the proper paint samples and your wok is done.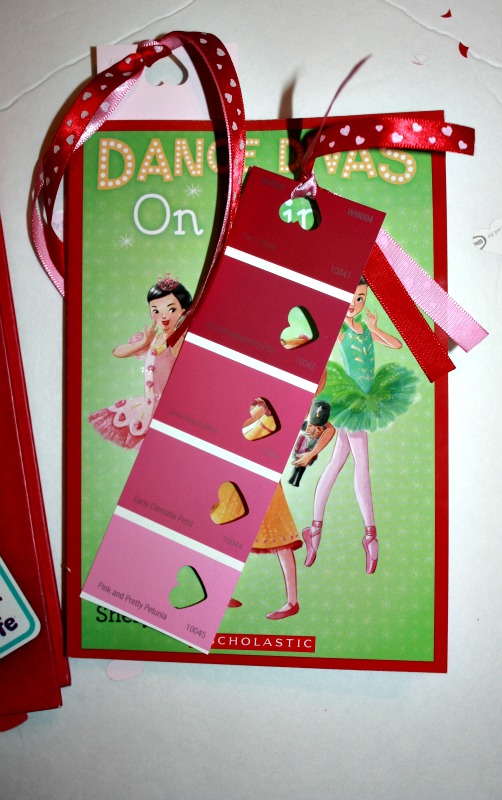 All those extra clothes you have that have either become small for you or are old can be put to good use. No one can ever imagine they can be used to make bookmarks. So sot out your clothes and make a few bookmarks.
For making this bookmark, you just need colorful buttons or even the broken charms from your hairclips. So gift your younger brother or sister this pretty bookmark on their next birthday.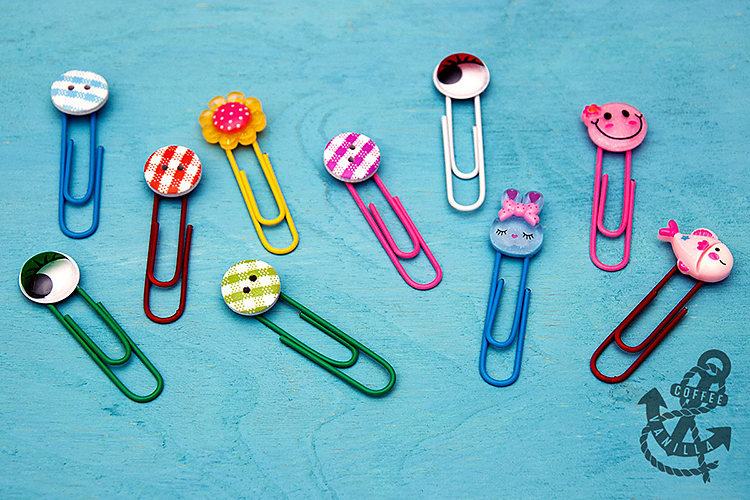 Instead of the kitty that is mentioned in the tutorial and is shown in the picture, you can make any other creature and it need not be printed if you want you can draw the same.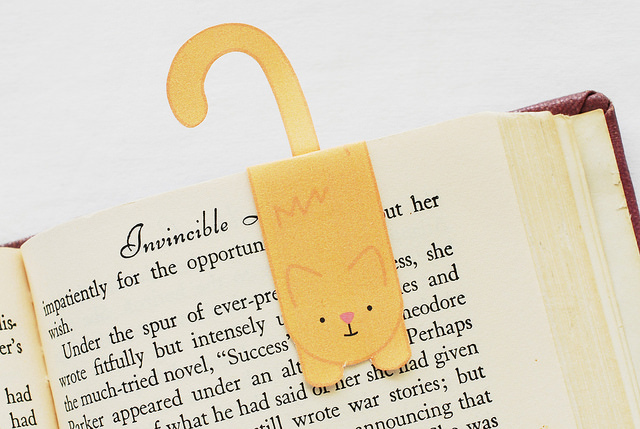 These paper bookmarks don't need many things. You can just blend colors of your choice on a piece of paper cut in your choice of size and then use a marker to write something or make a doodle.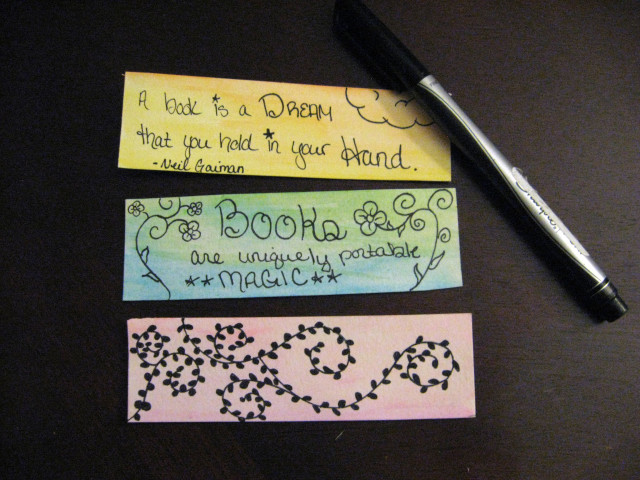 Every girl likes cute patterned ribbons. So grab some of your choices and follow this tutorial to turn them into a bookmark. These bookmarks will even make the cover of your book look pretty.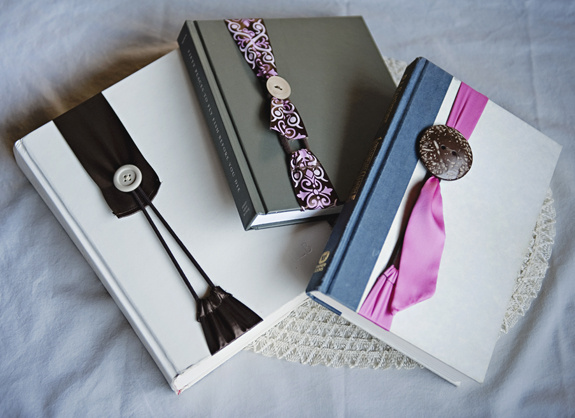 For all those Avengers lovers, this cute and easy bookmark is a perfect choice. Girls, you can make this and gift him. All you need is popsicle sticks and some paint.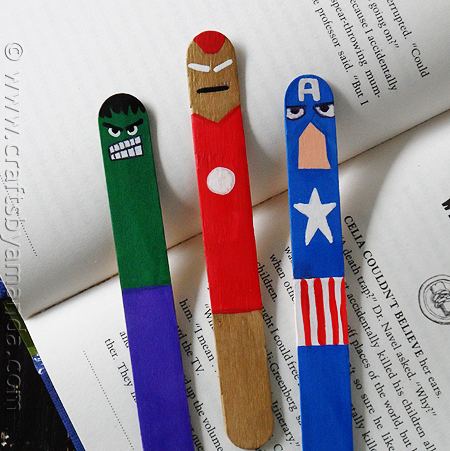 Kids love things that are catchy. From the image itself, you can see how this bookmark is an eye-candy. It will make the kid fall in love with books.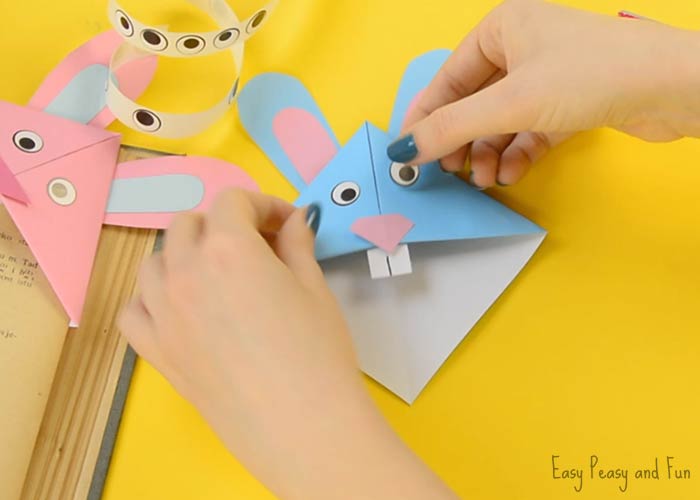 Put your imagination to work and draw as many animals you want. Just change the color of the papers used for various animals like brown for a puppy, yellow for giraffe, grey for elephant and so on.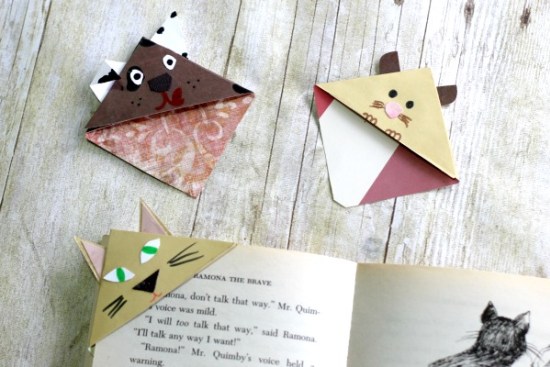 This crochet lace bookmark is very beautiful and charming. If you don't know crocheting it won't be much difficult if you learn up the individual stitches that are used.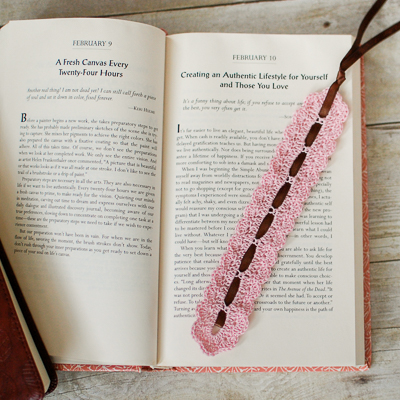 When emojis are in the craze, why not make emoji bookmarks? Make any of the emojis you want. If you don't want them yellow in color just change the color of the tape or paint them yourself.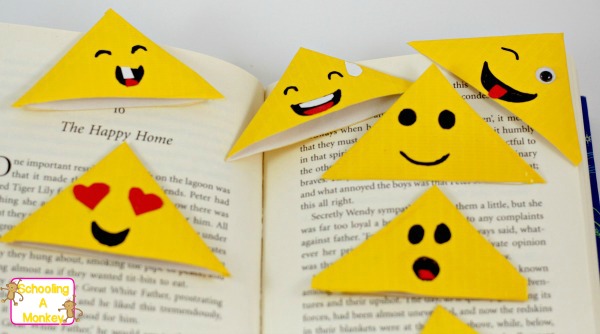 Fringed leather looks trendy wherever used. It looks simple yet voguish. All you need is suede leather and some glue. The leather itself looks so classy, adding fringes make it more sophisticated.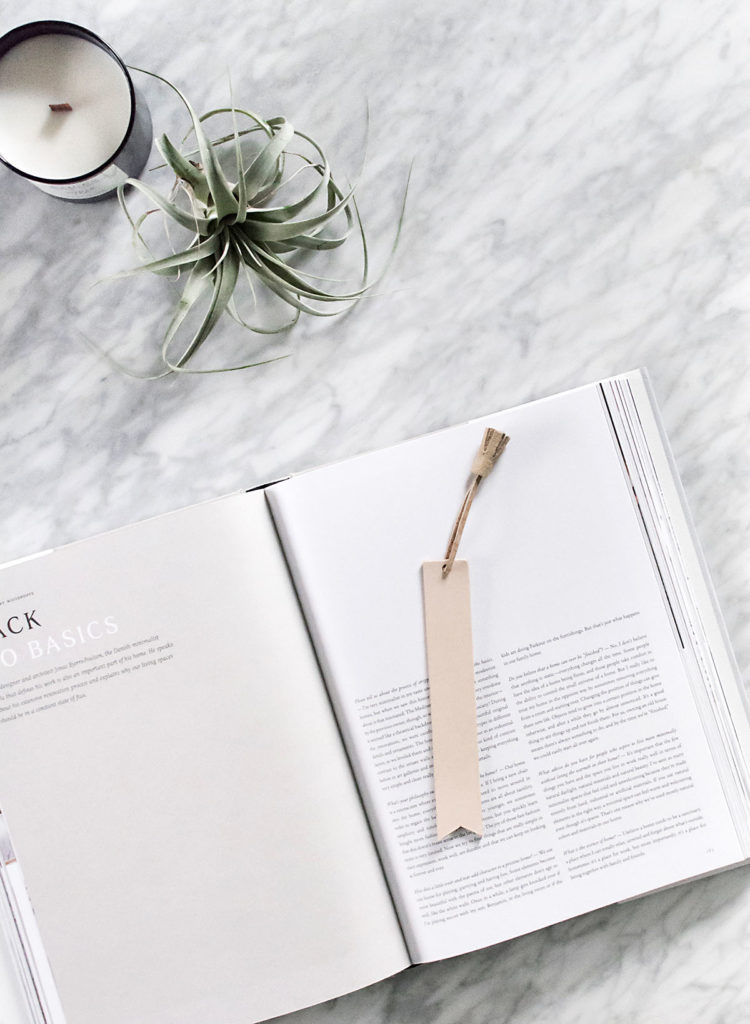 We all know how pressed leaves are used in cards and how beautiful it looks. So why not use them in bookmarks? Give your bookmarks a touch of nature with this step-by-step tutorial.
The best thing about these elastic bookmarks is that they will never slip out of your book no matter where you carry them. It is amazing how just a few rubber bands and ribbons can give rise to such a beautiful piece of thing.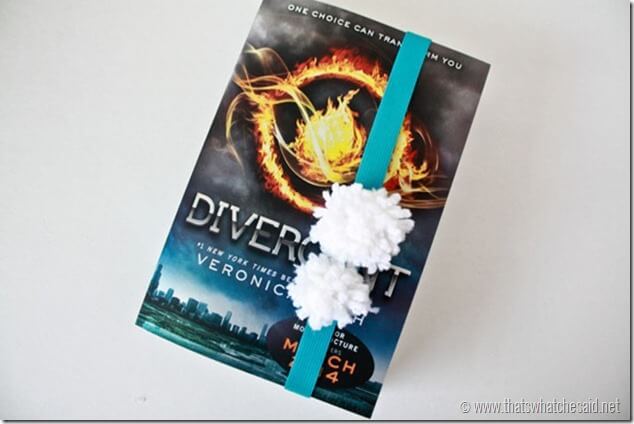 Add creativity to your life by making something new every day and this project will require only 5 minutes of your precious time. To make it even more colorful you can use paper clips of different colors preferably the bright ones.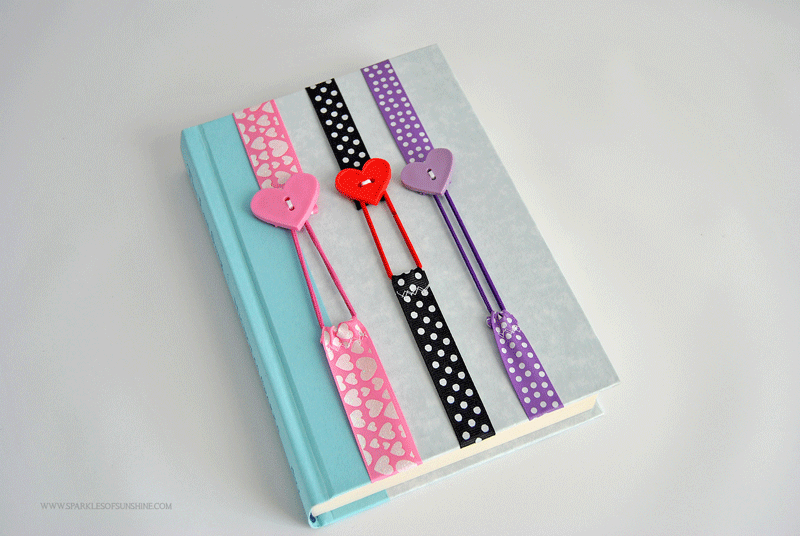 Add a pop of color to your books with these duct tape bookmarks. You can make them as you like as there as so many themes available in duct tapes.
Glue is needed in almost everything you make. But out of all those, I found this bookmark very cute. Just gather some foam hearts and glue them one after the other and here it is, your bookmark is done.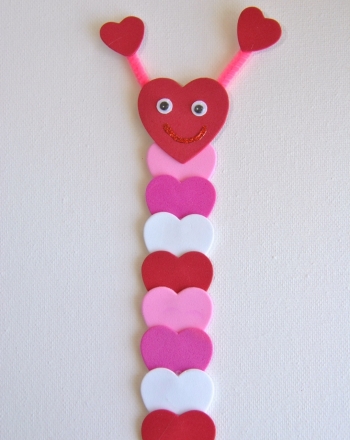 Halloween means spooky decorations, pumpkin carving, and costumes. Halloween crafts will make a never ending list.  So why not make yourselves some Halloween themed bookmarks and what is better than a bat in Halloween.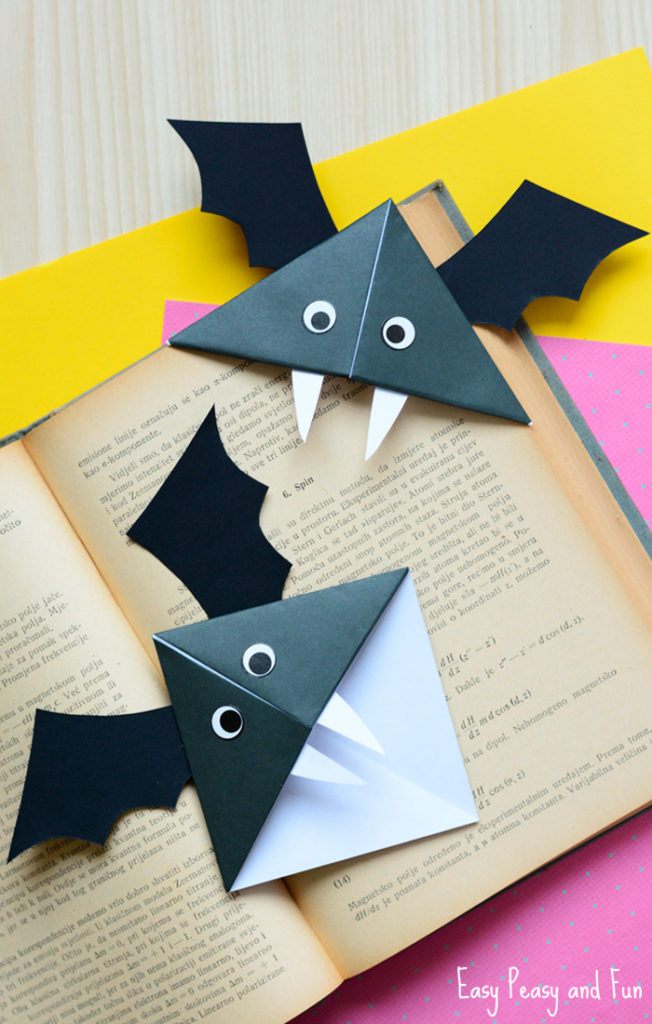 Beads and charms are not only used to make jewelry but also many other things including bookmarks. Yes, you heard me right. And if you are wondering how then check the tutorial and believe me you will want to make it immediately and flaunt it in front of your friends.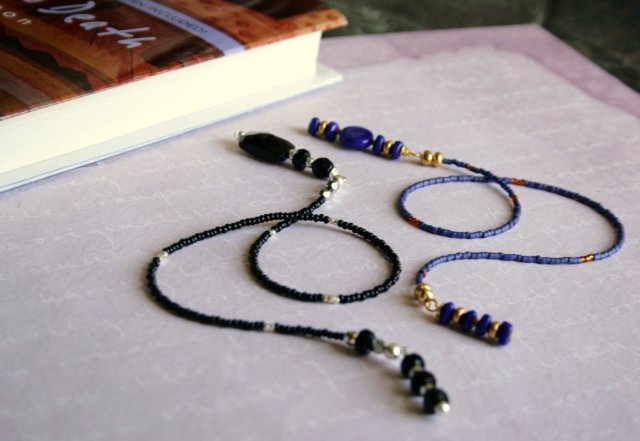 Easter ranges from making unique bonnets to decorating your own house. This Easter special bookmark will be an easy activity with the kids of your house on Easter. It is perfect for preschool kids.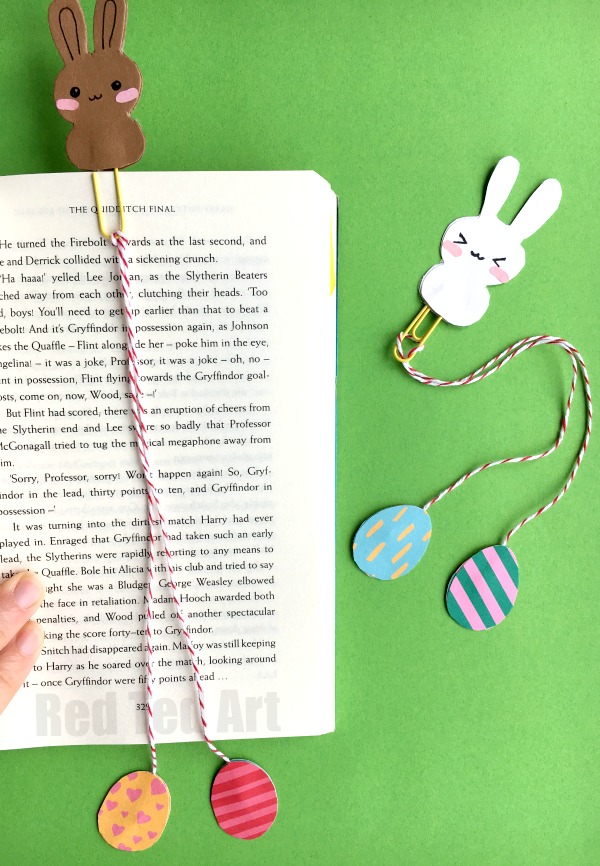 DIY EASTER BOOKMARK
What is more adorable than a crocheted bookmark! The pattern is given clearly in the tutorial. You just need to buy the yarn of your choice and get started. It does not require high skills and is extremely easy.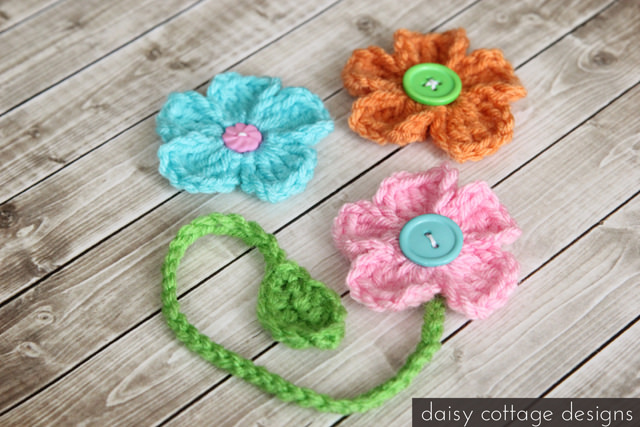 DIY CROCHET BOOKMARKS PATTERNS
Sick of surfing the internet for unique ideas regarding bookmarks? There are thousands of ideas indeed but none of them impressed you? Then here is one which is sure to be the one to influence you.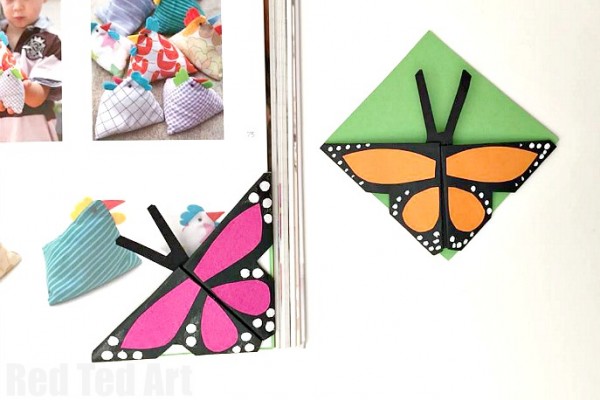 These button bookmarks are the easiest of the lot. You can make them a bit more different by attaching a piece of string, to whose end you can stick another button or a paper cutting, which will project from the other end of the book.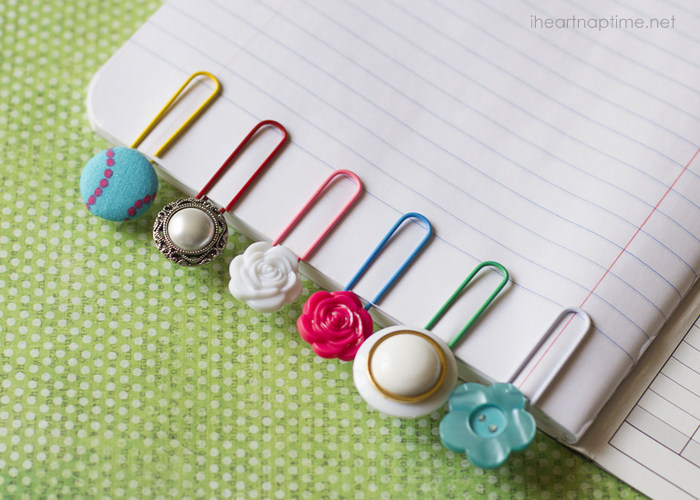 DIY BUTTON BOOKMARKS
To make this bookmark you only need to understand the folds and you will be able to make the bookmark in a minute. You can use patterned papers instead of solid color origami papers.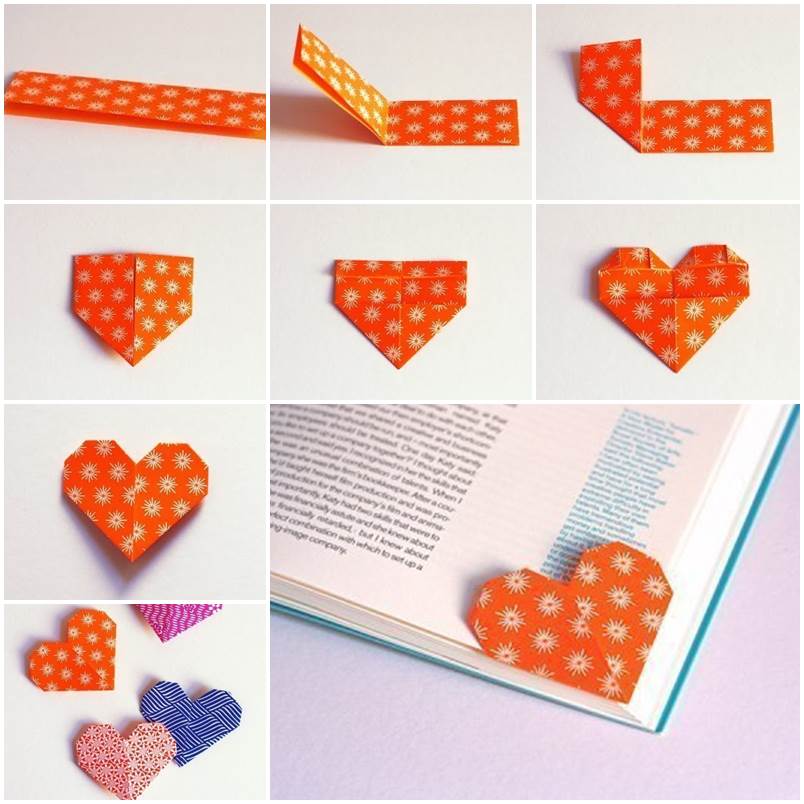 Personalized bookmarks are the best gifts. Handmade gifts always are the best in showing your love to your significant other. You can also stick photos along with the text to make it even more special.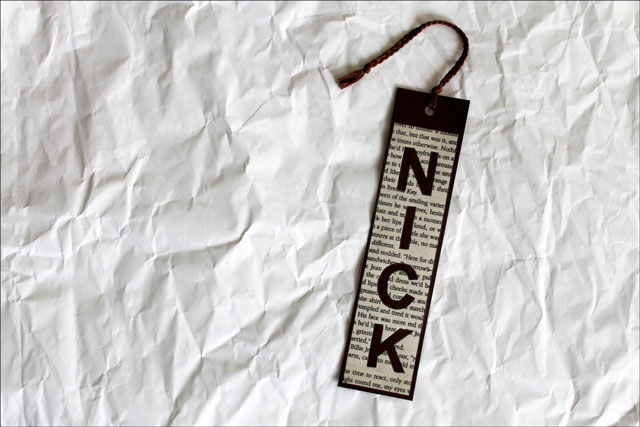 DIY PERSONALIZED BOOKMARK
The best gifts for the special one are memories. So why not write a few lines on a handmade bookmark and turn that simple thing into something special.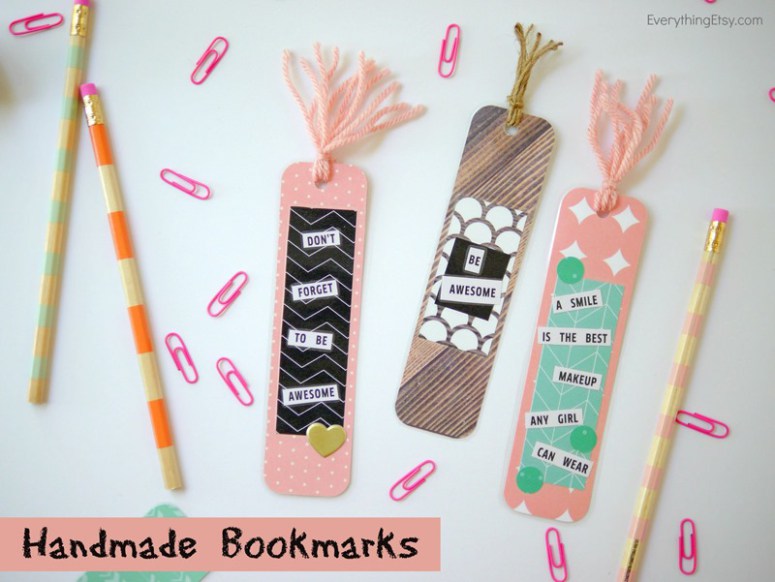 This simple string bookmark will be the perfect one to make when you are in a hurry yet want something out of the box.
DIY BOOKMARKS STRING
Minions are adorable and cute. Apart from all these, they are very expressive. So try your hand on this creative, colorful bookmark with your kids now.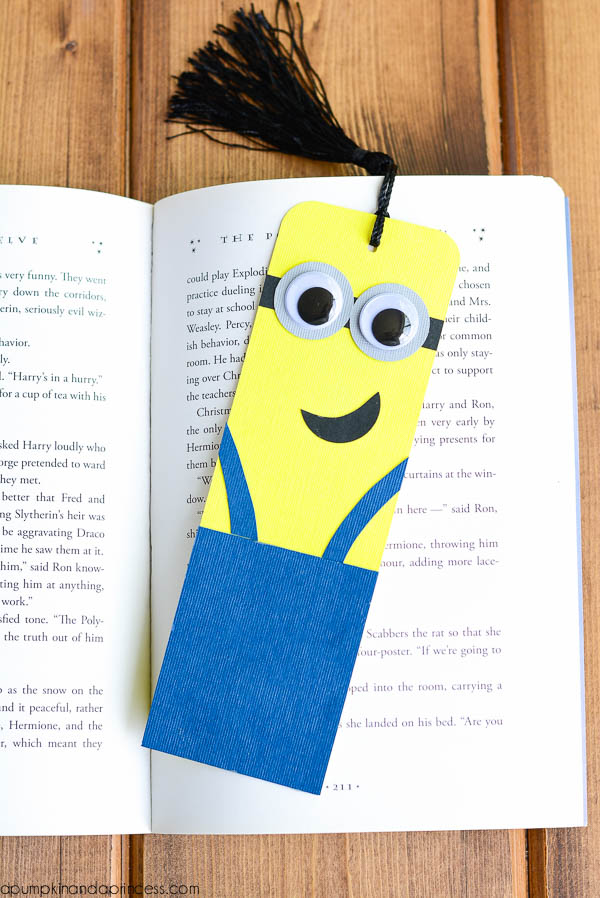 HOW TO MAKE DIY MINIONS BOOKMARK
Laminated bookmarks are sturdy and are not easily destroyed. You can print and paste the picture of a particular book or even pictures of special ones.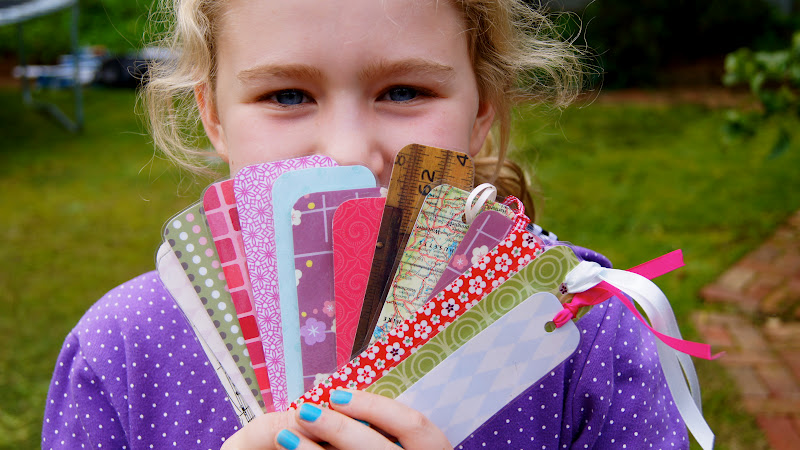 Enjoy making these 33 beautiful DIY bookmarks and stay creative.
Leave a comment