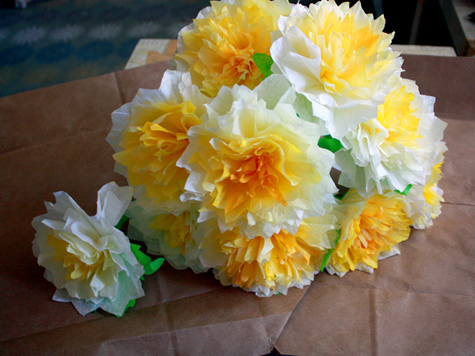 Coffee Filter Paper Flowers are quite a popular craft because it's inexpensive and they never wither away or die, and are great for decorations! Sharing some easy, simple and quick DIY  to make coffee filter flowers with step by step instructions! These flowers made of coffee filter paper are affordable and great for decorations!
Collection of How to Make DIY Coffee Filter Flowers Tutorials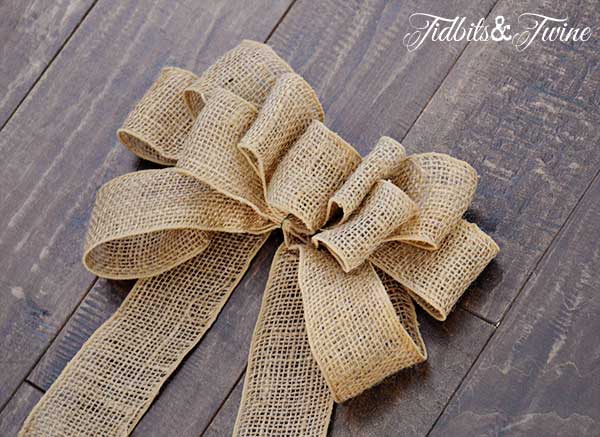 Burlap is one of the trending craft fabric for a long time now! It's affordable, natural and adds a country side element to your home. It adds an understated elegance to your decor whether it's a burlap table runner, lamp shade, wreath, or burlap flowers! There are endless projects you can make with burlap. Time to incorporate the burlap fabric in your next DIY with Burlap Bow!
Compilation of How to Make a Burlap Bow Tutorials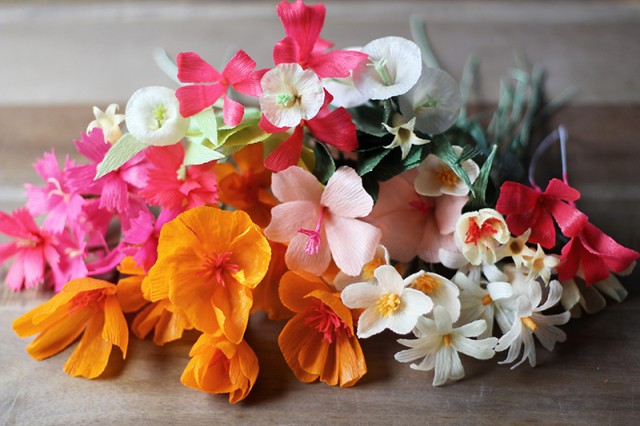 Crepe Paper is a great choice for crafts and making garlands, streamers, paper flowers, and decorations! The delicate look of the paper is ideal for making beautiful flowers, bouquet arrangements and more. The array of color choices in crepe paper flowers adds vibrancy and spark to the decoration. Here we get you a compilation of best tutorials with step-by-step instructions which will help you in making DIY Crepe Paper Flowers Yourself!
Collection of How to make Crepe paper Flowers Tutorials
These pretty flowers are made using some vibrant colors. All you need is some crepe papers and a wire to make this flower arrangement as your centerpiece. This tutorial is from Martha Stewart, a great one to start with!

Making these flowers is pretty easy and wonderful! Using multiple colored crepe paper gives them a unique finished look! An ideal decor for outdoor parties!

Decorating your birthday party with hand made flowers is quite creative! With all the detailed instructions this design is different gives your decor a beautiful touch. DIY this tutorial today!

This pattern for small flowers made from crepe paper is ideal as party poppers or decorating gifts! The sweet pink colored paper adds elegance to the whole thing. This tutorial guides you perfectly with all instructions

Let's unleash new ways and techniques of making crepe paper flowers with this DIY tutorial! A simple yet great idea to adorn your parties and weddings decorations!

Creating some cool crepe paper flowers this season is with assorted colors can be amazing! This tutorial shows you different ways and ideas to make some easy and simple flowers with crepe paper.

Making some gorgeous centerpieces with crepe paper flowers can be affordable and a quick idea too!

Using Italian Crepe Paper for this hand made flowers is ideal for the perfect texture of this paper! Adding elegance to this wonderful bunch of flowers!

The crepe paper is most preferred for this craft as it is weightless making it easy to create some amazing flowers in multiple colors!

This super cute flower can be made with your left over crepe papers! Simple and easy to make and adorn your gifts with them!

If you are wondering how to make easy crepe paper flowers at home, then follow this tutorial with the simple instructions!

This crepe paper flower project shows you how to create beautiful Dahlia flowers. Get crafty today!

This You tube Video tutorial is a perfect guide with instructions on how to make handmade carnations out of crepe paper!

This one is one of the most simple and easy ways to make crepe paper roses. Using pink or yellow colored paper for the roses will also look great. Rolling them neatly is all you need to do!

Learn how to create an amazing bouquet from crepe paper which is inexpensive and simple too. Creating the long stem and attaching them to the flowers give them a real look. The contrast color combination adds the perfect element to the look.

Perfect video tutorial and photos with all steps and photos to make easy flowers with crepe paper.

Dipping wax to crepe paper flowers to add translucency makes it look pretty and wonderful. Try this amazing DIY craft today and adorn your headpieces or crowns with these flowers! Isn't this beautiful?

Create stunning designs and patterns from these crepe paper flowers tutorials!

Create simple crepe paper flowers with this DIY ideas!

Amazing ideas about how to make flowers from crepe paper.

Turn ordinary party streamers into pretty flowers! This floral arrangement uses black streamers, you can experiment with colors of your choice.

This floral arrangement and design is a great inspiration for all paper craft lovers!

Crowns and headbands made from crepe paper flowers is the perfect choice for birthday parties this season! DIY this idea today!

A simple yet creative design to make flowers from crepe paper.

 

Make this beautiful crepe paper flower headband for your daughter and make her feel special.

Create beautiful lily flowers using crepe paper! The step-by-step instructions guide you throughout the tutorial which makes it easy for you.

Making flowers from crepe paper for your backdrop or wall is an affordable and simple home made idea. Decorations can turn the venue into an amazing one!

Adding this stunning flower arrangement to your backdrop in weddings or your special occasion will be the pick of the season. Loved this beautiful flowers made from crepe paper!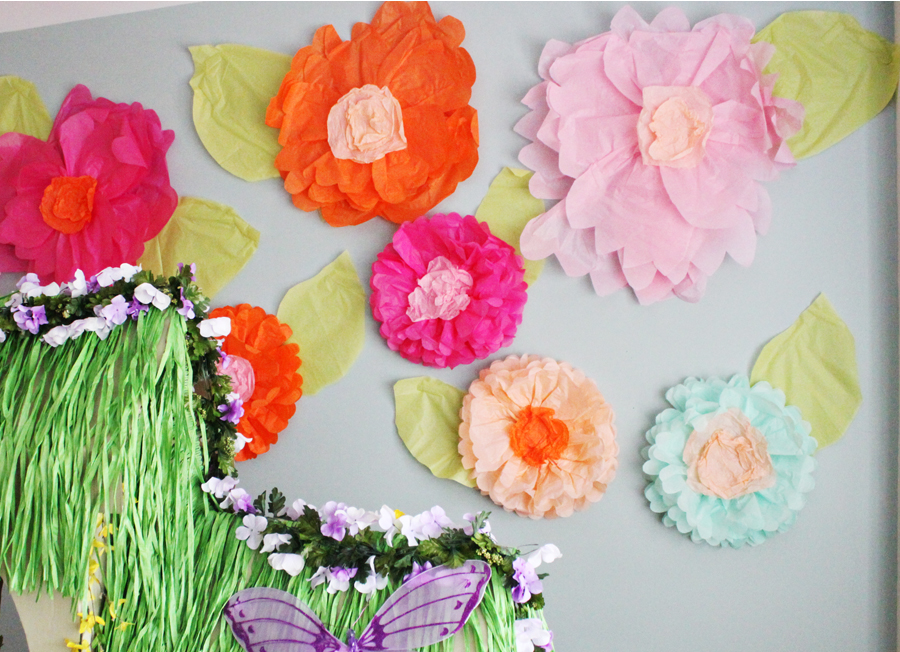 If you want to decorate your house then making some giant tissue paper flowers is a great idea and a matter of minutes. Simple to make and a lot to explore with the designs and colors. Tissue paper is a great crafting elements for kids as well as adults.
Amazing DIY Ideas on How to Make Giant Tissue Paper Flowers
Wondering how to make these beautiful giant tissue paper flowers? This is an easy tutorial with all instructions! The best part with tissue papers is that you can explore with endless colors. Chose some vibrant colors or some pastel ones of your choice and create some beautiful large flowers for decorations!

Want to decorate your party with something homemade and handmade? Then make these easy and creative large tissue paper flowers. All you need is some tissue papers, scissors, and some strings! Choosing the color as per the decor or theme would be perfect!

Do you have some big walls in your room which are empty? Time to craft and create! Giant Tissue Paper Flowers are the perfect choice to add to the room decor and make it beautiful! This video tutorial helps you with step-by-step instructions!

If you are looking for instructions on large tissue paper flower decorations then go ahead with this tutorial. Creating such big flowers with tissues are great for birthday party decorations! Making such big tissue flowers seems easy when decoded like this! You can add some glitters, ribbons or tassels to add to the design!

Making oversized tissue paper flowers for weddings is quite a creative idea! Going with the large space of lawns or banquets large flower decorations are a perfect choice! Some elegant colors would add to the beauty of the flowers! Easy to make and quite affordable!
Easy to make and amazing to look, with some stunning choice of colors.
If you have a function in your backyard or farmhouse, then decorating the place with these giant hanging tissue paper flowers would be an amazing idea! Giving it a natural and creative look! Time to get crafty!

 

Looking for a video tutorial on how to make giant tissue paper flower decorations, then this is perfect for you!

Look at these perfect tissue paper roses very big in size to adorn your parties or wedding! DIY these Giant Tissue Paper Rose today!

A very sweet pattern and technique used in this tutorial!

Making some of the coolest and unique Giant Tissue Paper Flower is the favorite hobby for paper craft lovers.

Be ready to invest some crafty time and be patient with this one! You need wires or sticks to make these large sized tissue paper flowers to adorn your parties or occasions! A great idea where you can explore the colors and designs and add elements to personalize it of your choice!

This giant tissue paper flower tutorial is a simple one and easy for your kids to make.

Learn how to make very large tissue paper flowers for parties, home decor, showers or other celebrations. They are creative, quick and simple to make!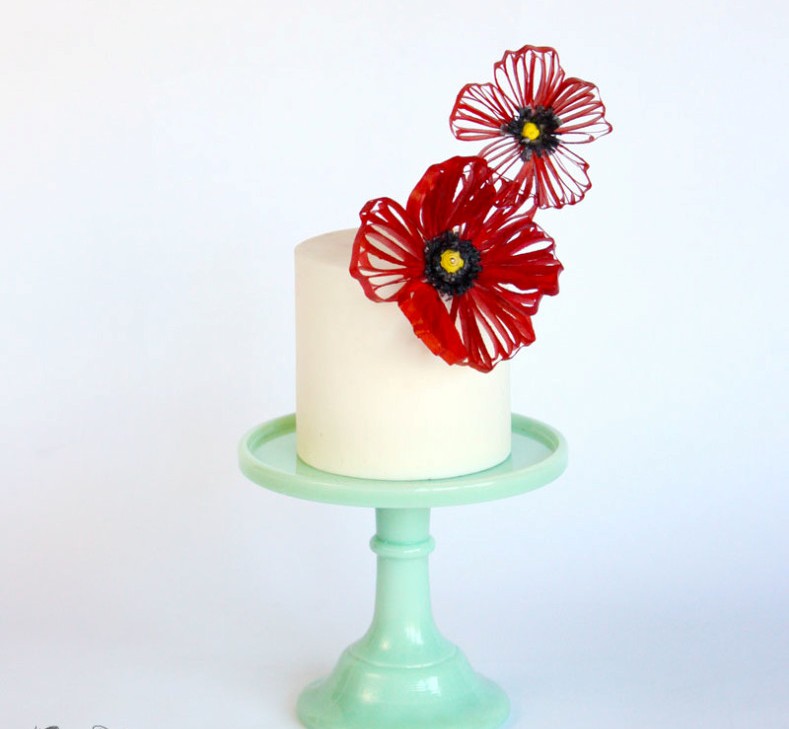 Wafer paper is an edible paper, usually made of rice or potato flour. And Wafer Paper Flowers are edible and are created to adorn cakes and give them a stunning look. Wondering how to make wafer paper flowers or how to color them, then fret not! Here you get detailed tutorials on making them with step-by-step instructions.  The wafer paper is so thin that it can be easily cut, rolled, quilled or wired to give it different floral designs. It's time to make some create some contemporary and creative floral designs with Rice Wafer Paper.
Collection of Easy DIY Wafer Paper Flowers Ideas & Tutorials
Learn step-by-step techniques to confidently create unique designs of wafer-paper flowers. In this Video Tutorial, the cake artist Stevi Auble takes decoration with wafer paper flower to a new level. Follow these easy instructions and make some beautiful and edible wafer flowers today.

You will love learning about using wafer paper flowers for cake decoration. It's a great option people who don't want use sugar flowers on the cake but still want a floral cake.  Elegant to look and easy to make! Follow the tutorial which guides you with step-by-step in detail instructions on how to make the design.

These are the hottest new trend for cake decoration. They're thin, light, beautiful, and elegant, can be made months in advance and are not a great pinch on the pocket. You can fall in love with these delicate printed wafer paper flower designs.

Wafer paper flowers continue to gain popularity in cake decorating these days. The only trouble is it comes in the color white. Some decorators color wafer paper by printing on it with food safe ink from a printer. In this tutorial, we show you step-by-step instructions on how to color wafer paper flowers. Easy and quick to make and adds a beautiful look to your cake.

A simple tutorial to make Wafer Paper Stephanotis flower that can also be used as a filler flower in your cake arrangements.

This tutorial teaches you how to do modern quilling with edible wafer paper for your cakes. As fancy as its name I hope you enjoy creating this wonderful Wafer Paper Filigree Flowers!

Here is an easy tutorial to make some stunning wafer paper flowers using wire. Wafer paper flowers are thin, delicate, ultra light, detailed and translucent. Decorate your cake with these and create a cake to remember.

Learn how to make amazing and easy wafer paper flowers bouquet with these step by step instructions given in this video tutorial.

Wondering how to make this amazing wafer peony yourself? Stress not! In this tutorial, learn step-by-step to do it yourself. Some amazing ideas in this video tutorial.

Add an elegant and feminine touch your cakes and make it look adorable. Here are detailed step-by-step instructions to make beautiful rose flowers using wafer paper.

Make these wonderful wafer paper flowers with petals with these tutorials. They can be premade and stored for days.

Make these amazing rolled roses with wafer paper.

Treat yourself with this beautiful hand crafted stunning wafer paper Tiger Lily flower and get creative with this amazing tutorial!

There are many wafer paper flower templates available online. The wafer paper flower templates in this post are free to download and print. Hope you all enjoy a crafty and creative wafer paper flower session!
Have you been planning to make something by your hands? Are you scouting for any ideas? Why waste your free time watching TV and playing video games, when you can utilize it to create something so beautiful that you will marvel at your creation. Crochet flowers – yes, you have read it right. Crochet flower could be your go-to project this time of the year.  Afraid not, as these are not complicated at all.
The step by step DIY tutorial will help you on how to crochet these amazing flowers. You can learn the basics of how to knit crochet flowers and apply it to create beautiful designs that are quick, easy and simple. Here are some of the DIY on how to make crochet flowers step by step.
List of Amazing DIY Crochet Flower Tutorials
Look how amazing these look. You know you want to make them, so why wait? Follow this easy guide and create one of your own.
The best thing about crochet flowers is that you can knit any pattern you like. This is one of the many patterns and you will certainly enjoy creating them.
Who doesn't love it when things get easy? Same with these flowers, they are easy to make and they are stunning. When you are just a beginner in crocheting, this is the perfect way to go.
You can use these small and tiny flowers to stitch them on clothes to give a fantastic 3D effect to the designer wear.
This is perhaps one of the best crochet flower design. Look how amazing they are!. Can they be any more beautiful?
When you are just a beginner treading in the path of crocheting then you will need to learn how to crochet flowers with a good and simple tutorial. This is apt for you.
This two layered crochet flower is perfect as a boutonniere or a corsage. Glam up your prom night with this crochet flower pattern.
This flowered lace crochet pattern is unique and fabulous. Make this with the instructions given and surprise your friends.
Why not make this large crochet flower to decorate your room? You can attach this to your door or even use it as Christmas wreath. Isn't this cool?
Express your love with this hand knitted rose crochet flower. Make a bouquet out of the rose crochet flowers and gift it to your loved one on Valentine's Day. Like your love these flowers will stay fresh for ages.
If you like your flowers small, like many do, then this tutorial is ideal for you. The step by step guide will give you all the information you need to make these.
Why not make these for the vase that you have in the living room? They will go perfectly with your home décor and you won't have to change the flowers daily.
The 6 petal pattern is just stunning. You can make them and then stitch it to your hand bag or tote to add the perfect summer feel to them.
Aren't these just adorable? They are perfect for your little girl's dress as they will bring out the femininity along with added cuteness.
What a great way to wish someone a happy birthday or congratulations. Dump the conventional flower bouquet and try using this. You can even use this in your wedding. Sounds perfect doesn't it?
This 5 petal flower looks great as well. You can learn how to crochet this beautiful 5 petal flower by following the instructions.
If you are looking for the perfect brooch to go with your dress, then search no more as the solution has arrived. Make these crochet flower brooch and stun everyone at the party.
You know that if you make a number of these and stitch them together, you will get an amazing shrug out of it. No need to thank for the tip.
The flat crochet flower pattern will be great for your baby's crochet dress. Make them with the tutorial provided.
The star and flower, what not to like in it? They are just the right thing to make with crochet.
Want to add the wow factor to your dress or gown? Make these crochet flower edging pattern to border your dress. Perfect for the summer dress you bought from the store.
When you are planning to make something unique to suit your personality, make these. It can't get more unique than this.
This pattern gives a 3D effect to the crochet flower, making them stand out whenever and wherever you use them.
If you love peonies so much, then make them in crochet. You can use them as a hairclip, brooch or a gift tag. The options are a plenty.
Daisies are the flower of all occasion and seasons. Making crochet daises will add to the beauty of the crochet that it already holds.
You can use this hexagonal flower pattern as coaster or glass cover. Beauty lies in detailing and these are as fantastic as it can get.
One of the finest things that you will create in your lifetime. Look how stunning they are. Make a bouquet out of them and present it to your loved one.
You should try to make these crochet flower as they are easy and the tutorial is free for you. Make them and marvel at their beauty.
Lotuses are a gracious flower in themselves. Making them in crochet adds to the graciousness. They will go perfectly on your crochet table cloth or wall hanging.
These colorful flower motifs are just the right thing to use in an afghan or a trendy muffler or scarf.  The idea should be yours on how to use them and you will be surprised to find out the ways they can be used.
This crochet flower motif is great for anything you want to use them in. you can use them solo or pair them with something else.
These are just the cutest thing. Make them with this easy tutorial and wait for people's reaction, when they see them.
You can even use button on crochet flower to add that extra bit of adorableness. Why wait for later? Make them now as you have the best tutorial available.
Pearls can be as elegant as elegance can be defined. Adding pearl to your crochet flower boosts up the graciousness of the design and the pattern. A fully white crochet flower is always preferable with pearls.
This vintage design brings out the depth of a crochet flower. They are stunning and you will be proud to own one yourself.
This layered pattern adds the bit of sophistication to the design. Flaunt it with your new dress and make everyone jealous.
By clicking on the link, you will get a thorough tutorial, supported by images and guide that will allow you to make crochet thread flower pattern easily and swiftly.
The ideas presented above will help you in your venture of crochet flower making with proper instructions. These are all crochet flower easy and free tutorial and you will even get YouTube videos to guide you as well. So have fun crocheting!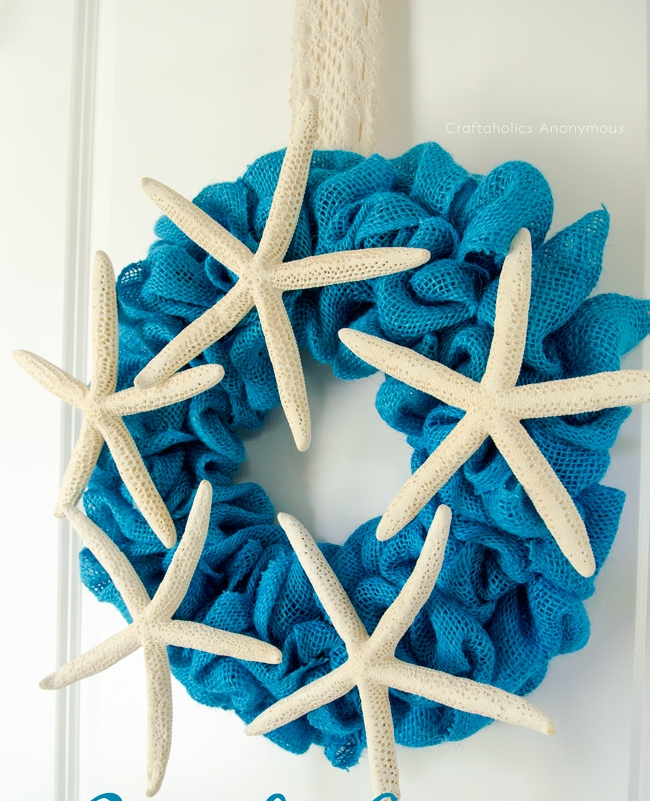 Making your own burlap wreath will quadruple the joy this season. You may be thinking that how are you going to make these burlap wreaths. These easy tutorials on how to make a burlap wreath will provide you a step by step guide to create something that is interesting and beautiful.
List of DIY Burlap Wreath Patterns with Step-by-Step Instructions
Adopt an eco-friendly environmentally sustainable approach this Christmas by using an innovative burlap wreath.
If you can't wait for the Christmas to come to satisfy your wreath fascination, then start by a fall wreath.
Making a burlap wreath for your door is extremely easy.
These add a bit of fun to your door. Follow the step-by-step instructions and you are ready with your ruffled burlap wreath.
Okay, these look amazing! They are tidy and add an elegant factor to your decorations.
These sunflower wreaths are ideal for the spring season. What can be more spring and summer put together than a sunflower?
It's time to get creative. Spring is here and so are marvelous craft ideas. Make these burlap wreaths colorful to welcome spring.
Pumpkin and Halloween go hand in hand. So it is natural that you are going to make a pumpkin-inspired burlap wreath this Halloween. Hang them on your windows and make this ruffled orange wreath with burlap.
Autumn is the prelude to the changing season. Welcome winter with a decorative wreath for autumn decorated with flowers and leaves!
These bubble burlap wreaths will create the most stunning appearance for your front door. Just wait and take pleasure in the awe of your guests.
Create these burlap wreaths to celebrate your country and show your patriotism.
Get some ideas by following the tutorials and make these wreaths as spooky as it is possible. It's Halloween, go nuts with burlap strips.
Burlap and lace make a fantastic combination. You can make homemade burlap and lace wreath, just by following the instructions in the tutorial. Adding
Christmas isn't complete without snowman and these are great as a Christmas decoration for your front door. In this video tutorial, you get a complete guide!
Decorate your wreath with the summer in your mind. Summer is all about bright and light colors like white so design accordingly.
Celebrate summer with these burlap beach wreaths, and you will be amazed by a number of compliments you will get.
The burlap front door wreaths are ideal for designing the front door so that it presents a welcoming atmosphere for the guests when they arrive.
Combine burlap with grapevines and you will have a perfect wreath to pay homage to the earth and the surroundings. Ah! The beauty that lies in this wreath's simplicity is commendable.
Check more driftwood wreath designs here
Ribbons are festive in itself. Putting them on your burlap wreath will add to its festive glory. You can use satin ribbons to add the shine against the matte and dull texture of burlap. Adding alphabets will help you customize it as given in the image!
To add a bit more of rustic quotient to your wreath use earthy toned items to decorate the wreaths like dry twigs, wooden items, etc. Follow the guide to make your own rustic burlap wreath and hang them on their front door.
Support the military with these wreaths. It is a nice gesture on your part to remember the fallen and pay respect to the ones fighting overseas with these wreaths.
Create a colorful and decorative reindeer wreath using burlap fabric. So get down and surprise your kids with a Rudolph hanging on their front door.
These are the simplest and the easiest burlap wreath ideas. Follow the instructions and you will have a wonderful piece of a wreath to hand on your front door.
Using wires to support the burlap fabric gives an added strength to the wreath.
Burlap and mesh go like salt and pepper. When you combine these two fabrics you get a superb wreath at your disposal.
This valentine's day surprise your loved one with a heart-shaped burlap wreath up on your door.
These burlap wreaths will be a perfect addition to your front door décor. Follow this DIY Burlap Wreath tutorial and you will be able to make your own burlap garland wreath.
Foam also provides a good support for the burlap to be decorated on. The porous nature of the foam allows you to pin in the burlap easily. Making these beautiful wreaths for Thanksgiving will be a great holiday burlap craft to indulge in.
So, why wait? Get down and make your own burlap wreaths that will stun anyone passing by your house.