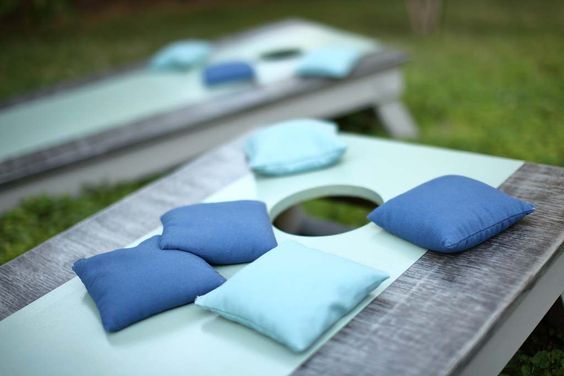 Cornhole board games are popular and the perfect outdoor sport to spend a lazy summer afternoon. You can make your own cornhole bags at home with some easy tutorials to guide you well. Prepare this game for the summer and enjoy in your lawn throwing these soft pillow-like bags on a board with a hole to be aimed at.
Here we have put together ways to kick start your summer with these DIY cornhole bags. These bags are easy to make and lasts long when made with the right material. Choose one or more if you like and have fun designing them.
Supplies Needed for the Project;
Cornhole is also known as bags, tailgate, doghouse, Baggo, sack toss, or bean bag depending on the region you stay in. A set of cornhole game has a total of 8 bags per set, 4 each of 2 different colors. Bags are approximately 6" x 6" squares in dimension. The bags are easy to make at home and are cheap too. It's very cost-effective when compared to the commercial ones available in stores. You need some simple supplies to start making them.
Scissors, Ruler, Masking Tape, Glue
Sewing Machine/Needle
A strong and durable thread (mostly polyester)
Fabric – Usually Duck Cloth
Cornhole Bag Fill – Corns (traditionally used), synthetic corn, resin pellets.
Funnel – Makes it easy to fill the bags with the corn.
Weighing Scale – To accurately weigh your bean bag fill.
How to Make Cornhole Bags at Home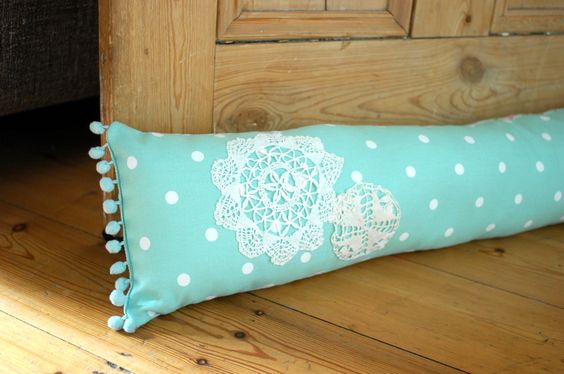 A draft stopper (also known as a door snake, draft dodger, door pillow, draft blocker, etc.) is basically to knock off the cold drafts out to where it belongs. If chilly winds are invading your house, make your door draft stopper with handy things and fabrics available in your house, which won't cost you a dime.
These draft excluders are simple to make and do not take much of your time. Sewing them needs basic skills and even beginners can make it perfect. With your homemade stoppers, drafts won't be bothering you anymore this winter! You can experiment with different designs and stay warm indoors to seal the cold wind seeping in from the gaps.
How to Make Door Draft Stopper to Fight Chill this Winter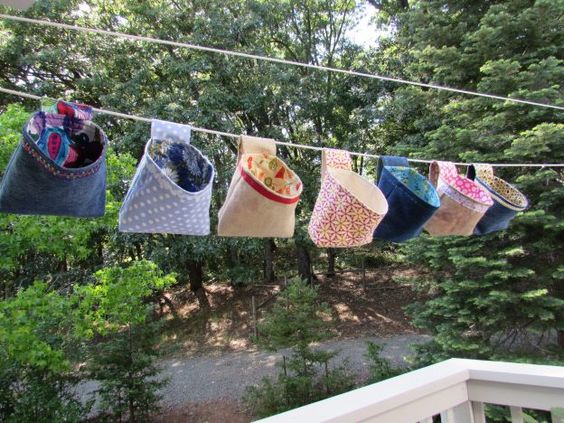 Sunny days are around and with the warm winds its time to hang our sheets on the clothesline. Finding clothespin to hang your clothes while drying is often a challenge for some, as they end up losing most of them. Thus a peg bag is of great help to stash the clothespin into it and keep them handy whenever needed. You can easily transform leftover fabrics or worn out bags into a clothespin bags and peg holder. There are a lot of creative and unique ways to make clothespin bags from different fabrics and interesting techniques. Sharing some tutorials and DIYs with step-by-step instructions to guide you!
How to Make DIY Clothespin Bag Patterns & Peg Bag Holders