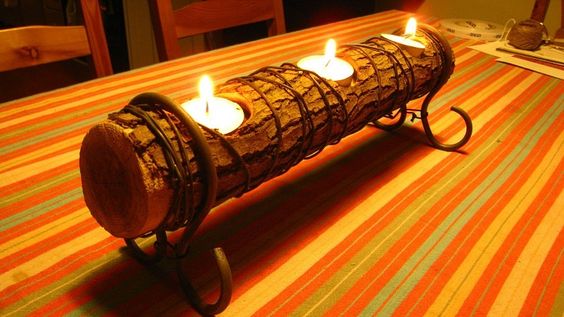 Reclaimed wood logs make stunning candle holders giving the decor a rustic and natural touch. Add some pretty tealight candles and add an aesthetic touch to your interiors. Enhance the ambiance of your house and make the best log candle holders at no extra cost. Upcycling wooden logs into vertical or horizontal candle holders are a great idea for this holiday season!
Collection of How to Make Homemade Log Candle Holder | DIY Ideas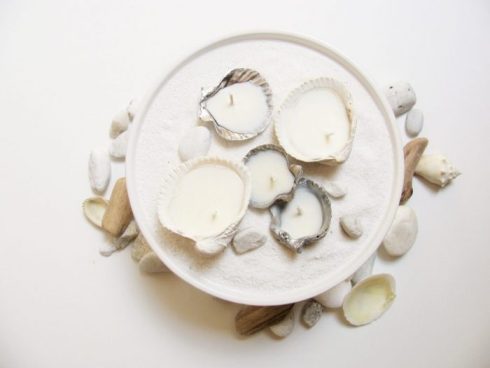 I'm sure we all have collected seashells from our beach trips and cherishes them. Seashells of different shapes and sizes. We had shown how to make cool bracelets with seashells in our posts. But did you know you can turn them into beautiful seashell candles or can be made into adorned candle holders?
These candles are perfect for dressing up a table arrangement or even accessorizing a bathroom.  When they've burnt out just remove the old wick and refill them again. You can use scallop shells, oyster ones or conch shells of pearl or round shapes. Scroll down for some interesting and unique seashell candles designs with step-by-step instructions in the tutorial.
Collection of DIY Seashell Candle and Candle Holder Tutorials & Videos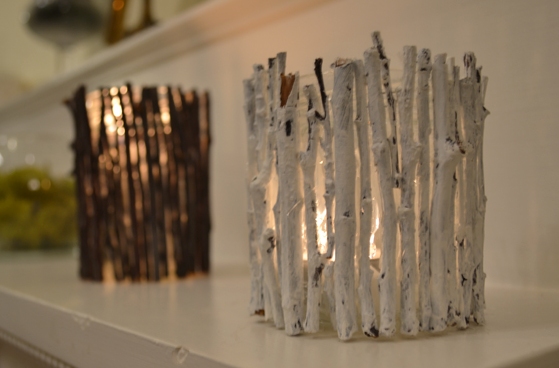 Candles are an infallible piece of home decor for the festive season or a candlelight dinner. It gives your home lovely romantic look. There is always an option to buy some cool designs of candle holders, but you can be a little creative and handy, and make your own with some interesting ideas. If you want to make your space a bit more cozy and warm this fall season, keep scrolling because we have lined up great DIY Twig Candle Holder Ideas. You can also try making mason jar candle holders or driftwood Christmas Trees.
Compilation of How to Make DIY Twig Candle Holder Tutorials with Instructions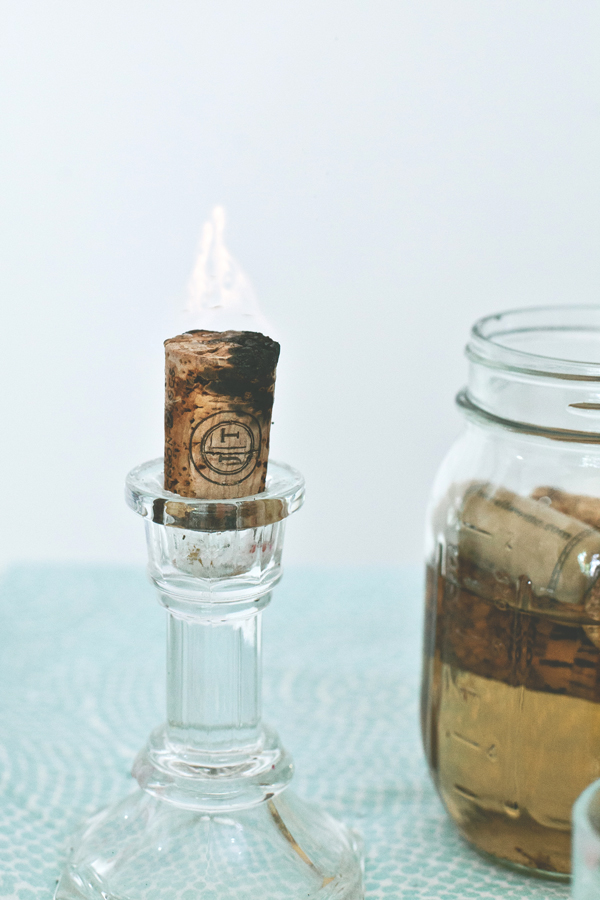 If you are a wine lover, I'm sure you're gonna have great stacks of wine corks waiting to be reused into something creative and crafty! Wine cork crafts and projects are very interesting to make and they add a rustic charm to your decor! Earlier we had learned how to make wine cork wreath and wine cork coasters! Today let's try how to make wine cork candle and candle holders add an as beautiful a centerpiece to your tables!
All you need to make this candle is some wine corks and alcohol. Wine corks are great at soaking acetone alcohol. Soak the corks in it for about a week and then place it in a cool mason jar or a candle holder and light it. This is one of the easiest craft projects with wine corks.
Collection of Easy & Unique Wine Cork Candles Tutorials
Turn your party leftover wine corks into amazing candles to light up your house this winters with warmth and elegance! The DIY is simple yet adds a romantic and artistic element to the ambiance!

 

Recycle your popped wine corks and put them to some creative use! Placing them in shot glasses or mason jars is a beautiful way to showcase them!

 

Placing wine corks on wine bottles gives it a vintage look ideal for parties and festive season!

 

Recycled Wine Cork Candle Tutorials

 

Wine Cork Candle Ideas

If you are wondering how to make this wine cork candle, then it's simple! The basic process being the same, you can paint it to the color of your choice or decorate it with small embellishments! You can place them in jars, wine bottles or glasses to give it a classy look!

 

Some More Wine Cork Candle Ideas and Designs

 

Candles made from Wine Cork

 

Wine Cork Candle Crafts

If you don't have wine cork leftovers then you can buy some corks! They are most easily available! Making a set of these cork candles is an idle crafty choice for this festive season and Christmas!

 
Get inspired with these wine cork candle designs, images, and tutorials and create beautiful centerpieces!
I would love to see the DIY Wine Cork Candles made by you,  share the pictures with us, once done! Happy Crafting!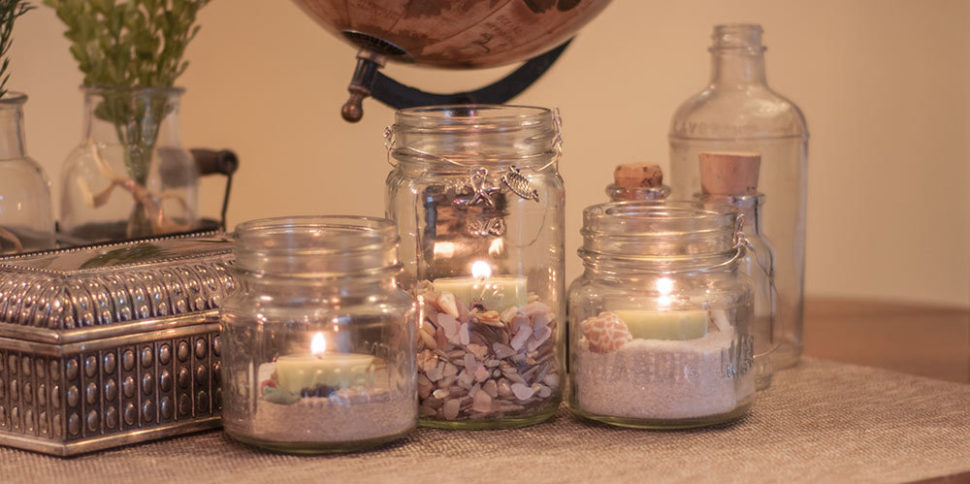 Mason jars provide us ample of choices for crafting! From funky pencil holders to elegant flower arrangements, we can decorate it anyway! Recycling old mason jars and making them as candle holders or candles is a great idea! We share with you some amazing and creative DIY Tutorials on Mason jar candles and holders so that you can use the design and idea to make a stunning candle!
Collection of Best DIY Tutorials on How to Make Mason Jar Candles and Holders