Tag: Wine Cork Crafts & Projects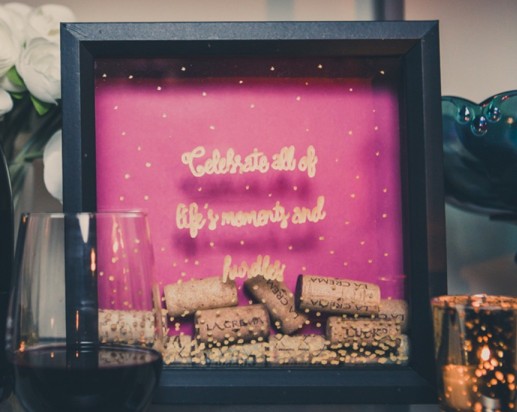 Ever since I started drinking wine, I love to store all the wine corks. You can use a shadow box and give it a makeover by upcycling the wine corks. It's a great way to show off your favorite wines in wonderfully decorated boxes.
How to Make Beautiful Wine Cork Holder Wall Decor & Boxes
This is for all crafty wine lovers, who can cherish their memories with wonderful shadow boxes mounted on the wall. You can choose a background of your choice, and paint the box with colorful colors.
Looking to personalize a gift for your friends? Then this is the ideal gift for your wine drinking friend. You can adorn this with a beautiful message and place them at the tabletop.
Create a beautiful memento or keepsake as an anniversary or wedding gift to your nearest ones. You can use the wine cork of the special day and note the date and time of the day in the box. This always keeps the memory alive!
You can embellish the shadow box cover with dots, glitters and wises. Displaying your wine corks is the perfect wall decoration for any kitchen or bar area.
If you want to make a shadow box on your own, then this little woodworking project to store wine corks is for you.
6. Directions to Make Your Own Wine Cork Shadow Box
Put those special wine corks to use with these beautiful DIY displays. An easy tutorial for crafters.
7. Shadow Box Frame for Wine Corks Tutorial
Start your wine cork collection right away so you have enough material to work with and share your creations and ideas with us in the comment section below.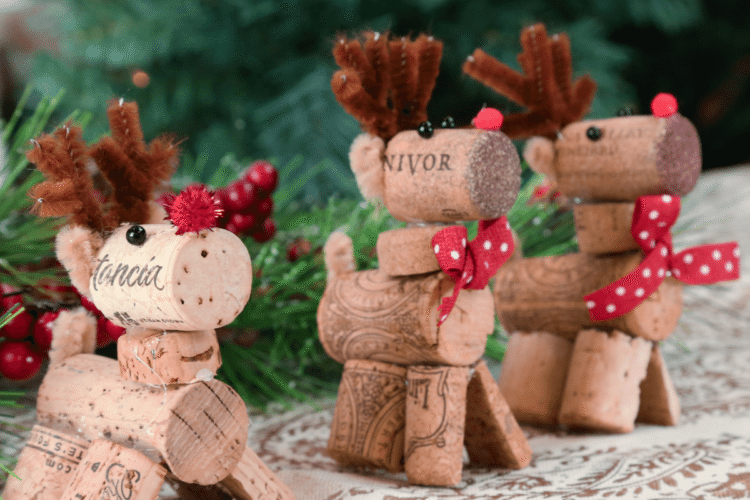 It's Christmas and time for some holiday crafts with kids! Let's use old popped wine corks and use them creatively to make stunning ornaments for the festive season. You can add embellishments, and colors to the natural color of the cork and turn them into great ornaments. Browse through some cool ways to repurpose your old wine corks and make beautiful and cute ornaments for the festive season.
Collection of Creative Wine Cork Ornaments Ideas and Tutorials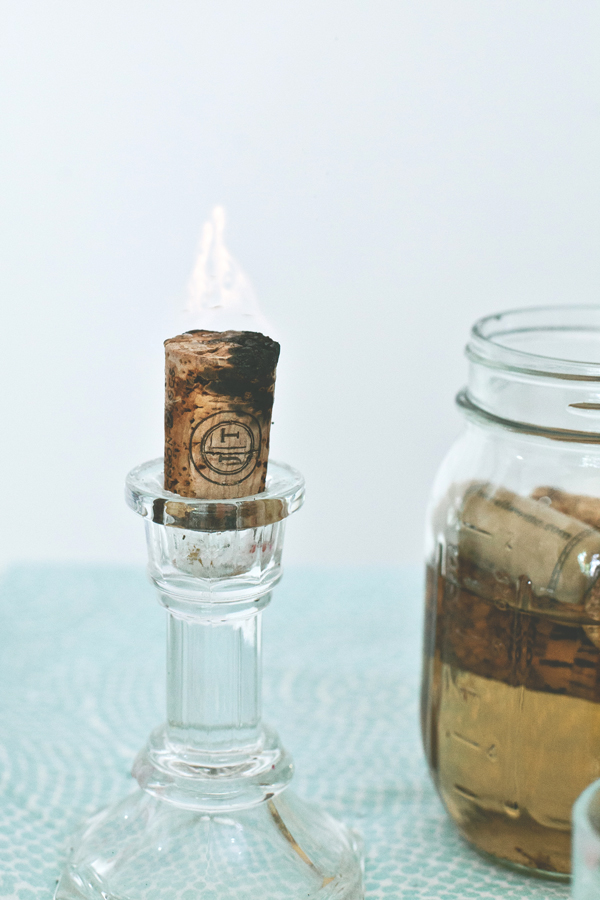 If you are a wine lover, I'm sure you're gonna have great stacks of wine corks waiting to be reused into something creative and crafty! Wine cork crafts and projects are very interesting to make and they add a rustic charm to your decor! Earlier we had learned how to make wine cork wreath and wine cork coasters! Today let's try how to make wine cork candle and candle holders add an as beautiful a centerpiece to your tables!
All you need to make this candle is some wine corks and alcohol. Wine corks are great at soaking acetone alcohol. Soak the corks in it for about a week and then place it in a cool mason jar or a candle holder and light it. This is one of the easiest craft projects with wine corks.
Collection of Easy & Unique Wine Cork Candles Tutorials
Turn your party leftover wine corks into amazing candles to light up your house this winters with warmth and elegance! The DIY is simple yet adds a romantic and artistic element to the ambiance!

 

Recycle your popped wine corks and put them to some creative use! Placing them in shot glasses or mason jars is a beautiful way to showcase them!

 

Placing wine corks on wine bottles gives it a vintage look ideal for parties and festive season!

 

Recycled Wine Cork Candle Tutorials

 

Wine Cork Candle Ideas

If you are wondering how to make this wine cork candle, then it's simple! The basic process being the same, you can paint it to the color of your choice or decorate it with small embellishments! You can place them in jars, wine bottles or glasses to give it a classy look!

 

Some More Wine Cork Candle Ideas and Designs

 

Candles made from Wine Cork

 

Wine Cork Candle Crafts

If you don't have wine cork leftovers then you can buy some corks! They are most easily available! Making a set of these cork candles is an idle crafty choice for this festive season and Christmas!

 
Get inspired with these wine cork candle designs, images, and tutorials and create beautiful centerpieces!
I would love to see the DIY Wine Cork Candles made by you,  share the pictures with us, once done! Happy Crafting!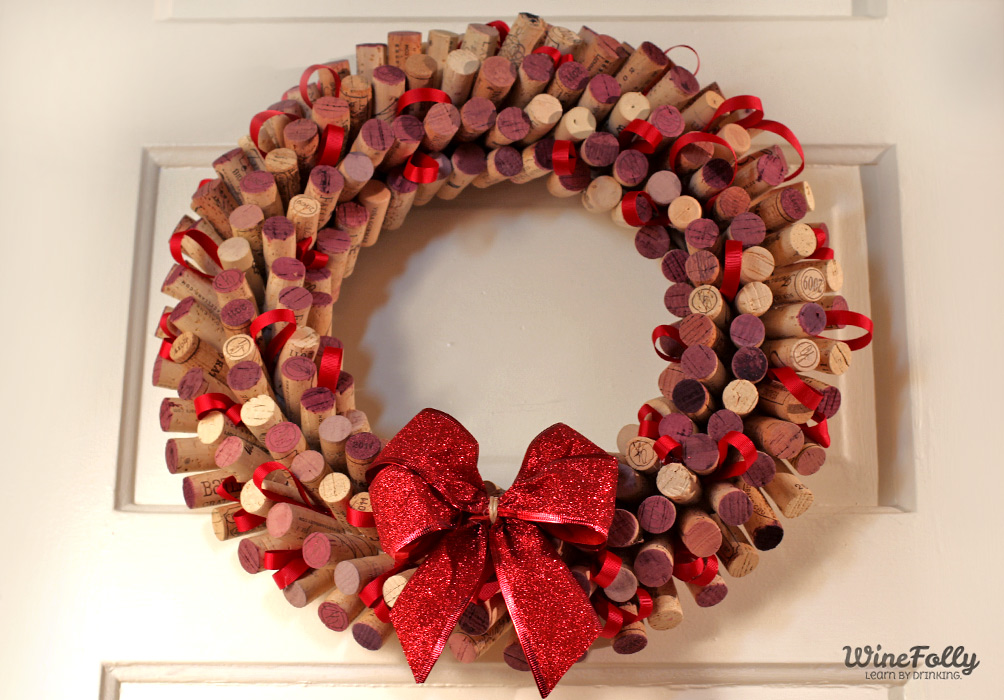 Wondering how can you get creative with popped corks from your wine bottles? Thinking what to do with leftover wine corks? Finish your wine and collect of all corks instead of throwing them. You can recycle or reuse wine cork to make some beautiful crafts like wine cork coasters, wine cork letters, wine cork board or wine cork wreath. Making a beautiful wine cork wreath can be very impressive and can enhance the beauty of your home decor. Getting crafty and making a handmade creation always gets you loads of compliments from friends and family. So let's start and adorn your doors with some unique wine cork wreaths.
Compilation of Tutorials on How to Make a Wine Cork Wreaths
If you are an avid wine lover, I'm sure you must have a lot of wine corks stacked in your vase. So lets put the leftover corks to use. This wreath will consume good quantity to wine corks. With the step-by-step instructions given in this tutorial, you won't take much time to create this wonderful one!
Flaunt your creativity by making this amazing Wine Cork Wreath for your door! This project takes some 200 wine corks. So if you don't have enough you can easily get this from the craft supply store. Adding ribbons as embellishments have splashed color in the rustic look. Get the complete guide in this tutorial.
Put your stash of wine corks to some creative use with this tutorial. A very simple one and is created very quickly.
This holiday season if you are bored and idle, put yourself to some quality artistry time. Try to DIY this stunning Wreath made of wine corks. You may use decoratives to add an element to the plain wine cork look.
There are myriad of ideas and tutorials on Christmas Wreath, but this one is my favorite. It is made out of wine cork and personalized with Reindeer, Santa and more accessories making it cute and lovable.
This Xmas try making this fun and unique wreath with a lot of red colors added in forms of bells and ribbons!
Making your own wine cork wreath is easy with these interesting tutorial which guides you throughout.
This tutorial guides you perfectly to make a dork wreath in 4 steps. All you require is your wine corks laying around your house, some toothpicks, wire, hot glue and lot of patience. You can Do-it-yourself now! You can ornament this with flowers, ribbons or beads.
Crafting with burlap and wine corks is a great combination. Adding a rustic touch to vintage creation. This video tutorial guides you with great instructions making it simple for you! Once ready hang this on your front door and adorn your entrance this festive season!
If Christmas is the theme, then this DIY idea is perfect for this holiday. Adding small bells in between the wine corks makes it look interesting and adds some color to it too. Time to jingle with this Wine Cork Jingle Bell Wreath hanging on your door.
Time to explore more alternatives with wine cork in making this wreath. This tutorial is simple and unique.
This one is a combination of 2-3 elements. So if you don't have a lot of wine corks, this DIY design is perfect for you. This makes a wonderful craft to gift or hang in your house!
Make this cork wreath with a lot of detailing and patience. Adding a bow or hanging it with a ribbon can be ideal. Giving you more reasons to drink wine and collect corks!
This simple wine cork wreath with a tinge of artistic design is going to look a masterpiece on your door this holiday season! Put your signature burlap bow to it!
The spray paint and the wine corks are an excellent combination to make this wreath. Wondering how to paint the corks? Don't worry and follow the instructions!
If you want to go all natural and hand made this season try making this Wine Cork Wreath Centerpiece for your room and get compliments and smiles! Time to DIY and get crafty!
So if you are a wine enthusiast then this cork wreath is the perfect idea of craft for you! Get your crafty supplies and make one design of your choice today! Hope you share your creations! We would love to see it! Happy Crafting!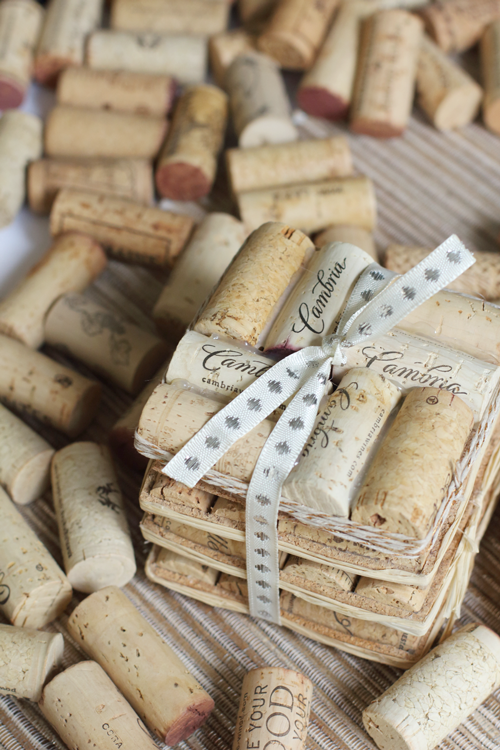 Brace yourselves, cause your mind is about to pop away! How many times have you drank your wine and wondered, how amazing this is? Now, what you 're going to hear will make that wine a lot more amazing!
The cork that you throw away after finishing your bottle of wine, is perhaps the most ignorant thing you do because as you will find it out, these corks are ideal for some nifty craft. Yes, you can make stunning coasters with these corks and recycle them to great use. The following DIY instructions will help you step by step to make your own coasters out of wine corks.
List of DIY Tutorials on How to Make Amazing Wine Cork Coasters
What an amazing way to use the corks from the wine bottles. Who would have thought that? Follow this direction to know how to make cork coasters out of wine corks. 
These are simple and easy to make. You just need a dose of a creative idea. This DIY guide will help you through the whole process.
These are just perfect for your corner table. Wonder your guests with this unique idea and make these with the step by step guide in the link.
This fantastic tutorial will get you all the instructions you will need to make a stunning cork coaster by using wine corks form the used bottles.
Are you bored with the store bought coasters? Then why not make your own? You don't even have to spend a million to make these. They are made from wine bottle corks. So don't throw away the corks, rather recycle them and make these creative coasters yourself!
This is a one of a kind coaster. Making coasters from cork is unique in itself, but you can add a bit more of the wow factor, with this one. The link to the tutorial will provide you with all the directions that you will need to make this unique cork coaster.
A little help goes a long way, and you will get all the help you need with this tutorial to make your own cork coaster.
Homemade stuff is always the best things to gift some one. It shows your intimacy to that person and how much you care. Make this cork coaster at home with the DIY instruction provided.
Aren't these just perfect looking? These honeycomb look-alike cork coasters are ideal home décor to adorn your table. Imagine how amazed your guests will be when they see this.
When you are quite traditional and want to have round coasters to go with your round saucers and glass, you should immediately make these by following the instructions and step by step tutorials.
These are for the abstract and unconventional side in you. A square coaster is different, and your style should be different and unique. The DIY will help you to make these.
These cork coasters are flat so they will sit nicely on the table. They will blend in perfectly with the table décor and won't stand out like a sore thumb.
Imagine how good these cork coasters will look on the dining tables of your wedding. And if you are planning for a rustic theme wedding then don't look any further and make these cork coasters. You can also gift them as a favor for your wedding. They are cheap and easy on the pocket.
Do you need anything to keep your hot cup of tea on? Of course, you do. Make these hot pads with cork and marvel on your creation.
Ribbons can make anything look stunning and so is the case with these cork coasters. The ribbons add a fantastic touch to them and you can do the same by following the instructions in the link.
Home décor is really important as it represents your taste and your living quality. Try to make your unique style and taste felt with these wine cork coasters as they are sure to make your guests appreciate your impeccable standards.
Why not spice up your party with these cork coaster favors? They are easy to make and you will have so much fun making and gifting them. Follow the tutorials to get a step by step guide into the making process.
Wine Cork Coasters Slate
Attaching the cork pieces on slate makes for a unique and beautiful coaster and you should make them to understand the beauty that it represents. The step by step guide will help you all along the process.
A little creativity can make you do wonderful things. You have been drinking wine for ages now, have you ever thought of making these? No, because you needed that help. The above DIY will provide you with all the help you will need to make these handmade artifacts in your home.