Summers are back and time to make some seashell crafts and create mementos of your beach treasures. make adorably classic and chic DIY Seashell Shadow Box in a matter of minutes. Seashell Shadow Boxes are easy to make and is a great nature craft and shell craft for children as well as adults, especially in summers.
Compilation of How to Make DIY Seashell Shadow Box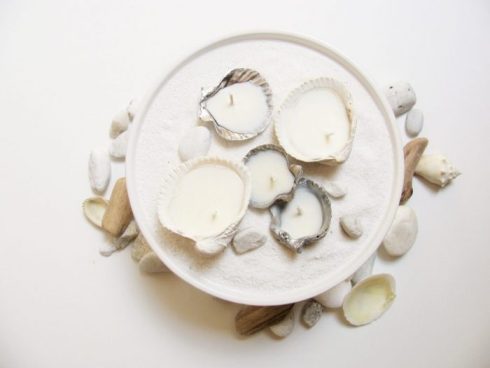 I'm sure we all have collected seashells from our beach trips and cherishes them. Seashells of different shapes and sizes. We had shown how to make cool bracelets with seashells in our posts. But did you know you can turn them into beautiful seashell candles or can be made into adorned candle holders?
These candles are perfect for dressing up a table arrangement or even accessorizing a bathroom.  When they've burnt out just remove the old wick and refill them again. You can use scallop shells, oyster ones or conch shells of pearl or round shapes. Scroll down for some interesting and unique seashell candles designs with step-by-step instructions in the tutorial.
Collection of DIY Seashell Candle and Candle Holder Tutorials & Videos