15 DIY Driftwood Christmas Tree Tutorials & Ideas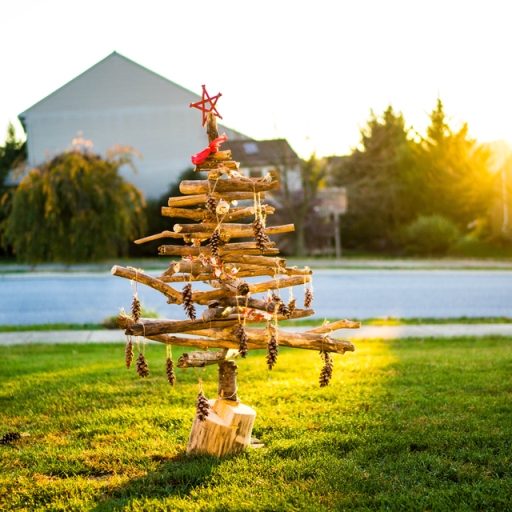 This holiday season why not make your very own Driftwood Christmas Tree. It is inexpensive, affordable, and easy to make. It's also the perfect opportunity to spend time outdoors, getting creative with the whole family. You can recycle twigs, tree branch, tree limb, beach wood or any other wooden log which you get to the beach or coastal areas.
Collection of How to Make a Driftwood Christmas Tree Tutorials with Step-by-Step Instructions
You can decorate it with shell, burlap, ribbon, twine, music paper, ornaments to make it vibrant!

 

Have a beach style Christmas decor and recycle these driftwoods to make amazing Christmas Tree! You can stack them up and decorate in the corner of your room or gift it to friends and family.

 

The Driftwood Christmas Tree is the perfect way to celebrate the holidays with things from your beach vacation!

 

The beautiful Christmas tree, decorated with ornaments transforms the ambiance of the room instantly. So, when Christmas is around the corner, save the space in the corner for one such handmade tree.

 

This Christmas tree made from driftwood pieces is 2 feet tall. You can collect some really big pieces and scale it up to full size.

Drilling driftwoods one after another and inserting them in a metallic or wooden rod would is a fun holiday craft. Hanging some colorful ornaments or balls from the woods will give it a colorful uplift.

 

If you are making a huge Christmas tree you can also add a burlap tree skirt to give it a country like rustic touch. In this video tutorial, you learn how to make a small Christmas Tree with driftwood and a large one too.

It's an amazing rustic twist on a conventional Christmas tree, that's sure to get your friends and family talking.
Leave a comment