28+ DIY Burlap Wreath Ideas and Tutorials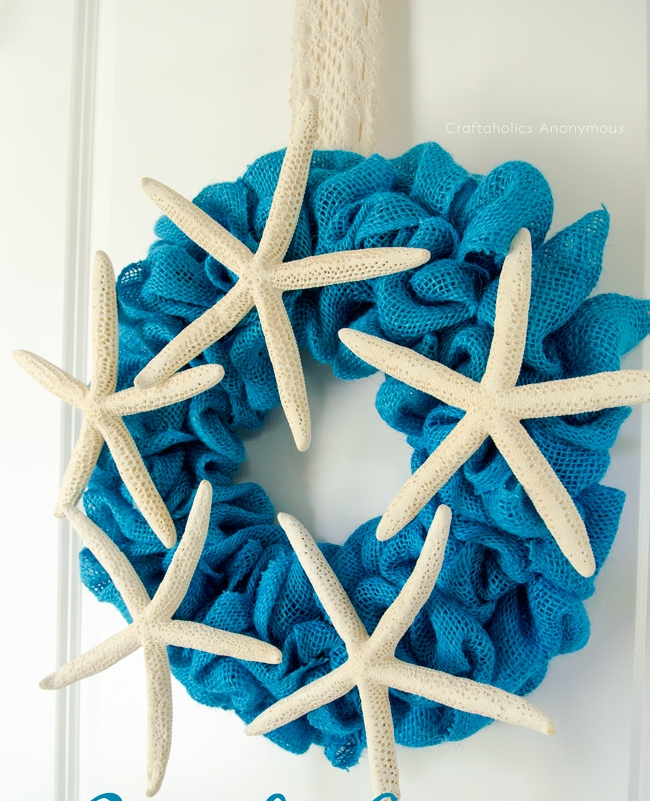 Making your own burlap wreath will quadruple the joy this season. You may be thinking that how are you going to make these burlap wreaths. These easy tutorials on how to make a burlap wreath will provide you a step by step guide to create something that is interesting and beautiful.
List of DIY Burlap Wreath Patterns with Step-by-Step Instructions
Adopt an eco-friendly environmentally sustainable approach this Christmas by using an innovative burlap wreath.
If you can't wait for the Christmas to come to satisfy your wreath fascination, then start by a fall wreath.
Making a burlap wreath for your door is extremely easy.
These add a bit of fun to your door. Follow the step-by-step instructions and you are ready with your ruffled burlap wreath.
Okay, these look amazing! They are tidy and add an elegant factor to your decorations.
These sunflower wreaths are ideal for the spring season. What can be more spring and summer put together than a sunflower?
It's time to get creative. Spring is here and so are marvelous craft ideas. Make these burlap wreaths colorful to welcome spring.
Pumpkin and Halloween go hand in hand. So it is natural that you are going to make a pumpkin-inspired burlap wreath this Halloween. Hang them on your windows and make this ruffled orange wreath with burlap.
Autumn is the prelude to the changing season. Welcome winter with a decorative wreath for autumn decorated with flowers and leaves!
These bubble burlap wreaths will create the most stunning appearance for your front door. Just wait and take pleasure in the awe of your guests.
Create these burlap wreaths to celebrate your country and show your patriotism.
Get some ideas by following the tutorials and make these wreaths as spooky as it is possible. It's Halloween, go nuts with burlap strips.
Burlap and lace make a fantastic combination. You can make homemade burlap and lace wreath, just by following the instructions in the tutorial. Adding
Christmas isn't complete without snowman and these are great as a Christmas decoration for your front door. In this video tutorial, you get a complete guide!
Decorate your wreath with the summer in your mind. Summer is all about bright and light colors like white so design accordingly.
Celebrate summer with these burlap beach wreaths, and you will be amazed by a number of compliments you will get.
The burlap front door wreaths are ideal for designing the front door so that it presents a welcoming atmosphere for the guests when they arrive.
Combine burlap with grapevines and you will have a perfect wreath to pay homage to the earth and the surroundings. Ah! The beauty that lies in this wreath's simplicity is commendable.
Check more driftwood wreath designs here
Ribbons are festive in itself. Putting them on your burlap wreath will add to its festive glory. You can use satin ribbons to add the shine against the matte and dull texture of burlap. Adding alphabets will help you customize it as given in the image!
To add a bit more of rustic quotient to your wreath use earthy toned items to decorate the wreaths like dry twigs, wooden items, etc. Follow the guide to make your own rustic burlap wreath and hang them on their front door.
Support the military with these wreaths. It is a nice gesture on your part to remember the fallen and pay respect to the ones fighting overseas with these wreaths.
Create a colorful and decorative reindeer wreath using burlap fabric. So get down and surprise your kids with a Rudolph hanging on their front door.
These are the simplest and the easiest burlap wreath ideas. Follow the instructions and you will have a wonderful piece of a wreath to hand on your front door.
Using wires to support the burlap fabric gives an added strength to the wreath.
Burlap and mesh go like salt and pepper. When you combine these two fabrics you get a superb wreath at your disposal.
This valentine's day surprise your loved one with a heart-shaped burlap wreath up on your door.
These burlap wreaths will be a perfect addition to your front door décor. Follow this DIY Burlap Wreath tutorial and you will be able to make your own burlap garland wreath.
Foam also provides a good support for the burlap to be decorated on. The porous nature of the foam allows you to pin in the burlap easily. Making these beautiful wreaths for Thanksgiving will be a great holiday burlap craft to indulge in.
So, why wait? Get down and make your own burlap wreaths that will stun anyone passing by your house.
Leave a comment