29+ Amazing Toilet Paper Roll Crafts for Kids & Adults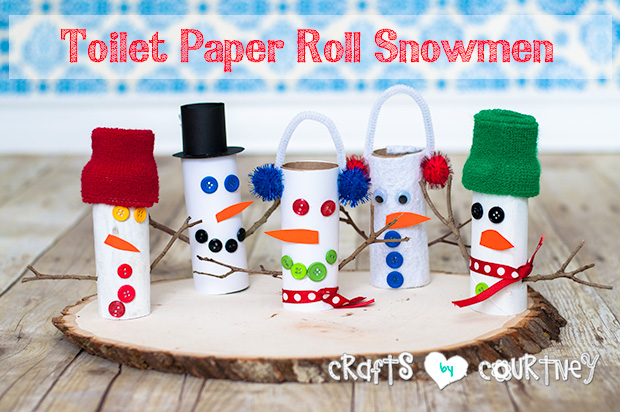 It's craft time and time to think out of box and upcycle some of the scaps and create incredible stuff. Toilet Paper Rolls are available at our house every time. Today we're sharing some amazing toilet paper roll crafts! Simple Ideas and Tutorials with step by step guide for your child to make a great craft. Those rolls can be used to create amazing things that you don't even know was possible. From simple pen stands to art deco wall hangings, you will be stunned to see what imagination is capable of. You will just need a good tutorial and some love for the craft. To get some ideas follow the below provided DIY projects with toilet paper rolls and make them yourselves with the easy and simple instructions.
# Toilet Paper Roll Crafts for Adults
These toilet paper roll crafts are designed for the adults. The precision and the technical finesse needed for the completion of these craft ideas are not suitable for children below 15 years.
Have you ever seen a wreath made out of toilet paper rolls? Well, today is your lucky day. These wreaths are just the right thing as they are eco-friendly and fun to make. Make them with the step by step guide provided in the link.
You can make these amazing flower holders from toilet paper rolls. What? You don't believe? Then you should make them and see for yourself. The instructions will help you all the way.
Is your desk in complete disarray? Is it difficult for you to find anything from your desk drawer or the face of the table? Are your pens and pencils creating a fuss? Well, you have the perfect solution. Make these pencil holders using toilet paper rolls and organize your desk like a pro.
There are no limitations to what you can do with creativity. These wall decors came out of nowhere. The toilet paper rolls for wall décor? Apparently, it is as real as it can get. Make them with the help of the DIY tutorial.
# Toilet Paper Roll Crafts for Kids
Now, these are just for everyone. Kids should have all the fun and they will, making these, as these are basic level crafts that any kid will be able to do, easily. This is also a great opportunity to teach your kids about recycling and creativity. This is an aspect you should always encourage.
Christmas is nothing without a snowman. You have seen how your kids love a snowman. So why not engage them in making these? The tutorial is easy and any kid will be able to make them. You may not even have to help them.
All kids love butterflies. How many times have they asked you to go to a park so that they can see some butterflies? Too many, you will say. Now bring those butterflies home with these beautiful toilet paper roll butterfly craft.
Nature and kids have a unique relationship. They love anything that is in nature. And ladybirds make no exception. They are amazing. These cute ladybird crafts are sure to make your kid extremely happy. And they can make these themselves!
Celebrating holidays call for your crafty side to wake up. Yes, getting crafty with kids and family is essential for holidays. Now you have got another reason, with these toilet paper roll crafts, which you must make with your kids to have bucket loads of fun.
Minion is the trending thing now. These little yellow munchkins have been the craze of millions of kids around the world. Kids love these minions. So you must encourage your kids to make these as they will have a hoot getting creative for some time.
You can make these cute little animals using toilet paper rolls or let you kids have a fun time creating these. They are so amazing that your kids will have the time of their life making them.
For some reasons kids love dinosaurs. This will be a perfect craft idea for your kids. This is one of the best DIY projects with toilet paper rolls that your kid can make.
Halloween is incomplete without a bright orange pumpkin. This Halloween decorates your lawn with these pumpkins made of toilet paper rolls. You can even store candies in them. Your kids will absolutely adore it.
Is your child just a toddler? Well, finding crafts for a toddler is really difficult, but not impossible. You have come to the right place as here you will find this fantastic craft idea using empty toilet paper rolls specifically designed for your toddler.
Make these interesting Octopus from your toilet paper rolls and amaze everyone. Easy and quick to make. Video tutorial included!
Make this cute bunny with your toilet paper roll in different colors and use as decoratives!
Leave a comment