Buy Amazing Counted Cross Stitch Kits, Supplies, Accessories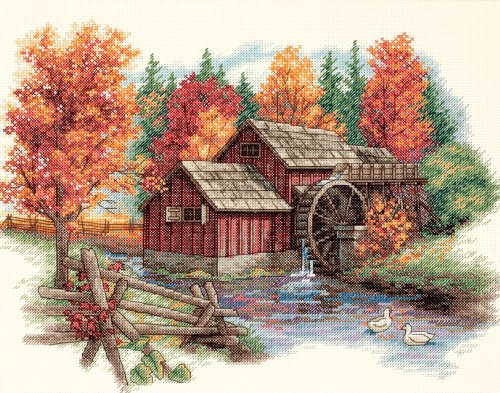 Counted Cross Stitch Kits are a wonderful gif for passionate stitchers! Getting you the best range of different variety of Cross Stitch Kits for you. Just click on the items and choose from the best range of kits.
There are various cross stitch patterns, techniques, and tricks. Explore a wide range of cross stitch kits from mini kits for kids to Christmas kits loaded with all the supplies needed to stitch a beautiful design! Get the most reasonable and wide variety of cross stitch kits here!
From traditional designs to modern patterns you can explore interesting and creative cross stitch bookmark kits and get the best ones according to your need. A full range from top brands like Dimensions, Bucilla, Janlynn and more to chose from!
Stitch some cute and adorable baby blankets with the best baby blanket kits which come with a variety of cartoon and other designs for children. Chose from a wide range of colors, designs, and their supplies!
This holiday season time to pick up the Counted Cross Stitch Christmas Stocking Kits f0r your project.  This package contains a fabric, cloth, metallic threads, beads,  cotton floss, backing fabric, needle, patterns, and instructions!
If you have a passion for stitching time to order these sampler kits and make creative and unique projects!
Perfect for children's room decor these Disney Dream Collections is a perfect choice for your craft project. These kits come with great Fabrics and Cloth using a combination of decorative threads and stitches for truly masterful results.
A complete cross stitch kit with loops, fabric, threads, and needle to create amazing designs.
If you area newbie to cross stitch and you wanna start off well, try these beginners kit loaded with a perfect choice of supplies and accessories.
Make your kid's birth date special and go in for handmade and creative birth record. An absolutely creative kit dedicated to little angels.
Leave a comment