10+ Creative DIY Paracord Ring Patterns | Designs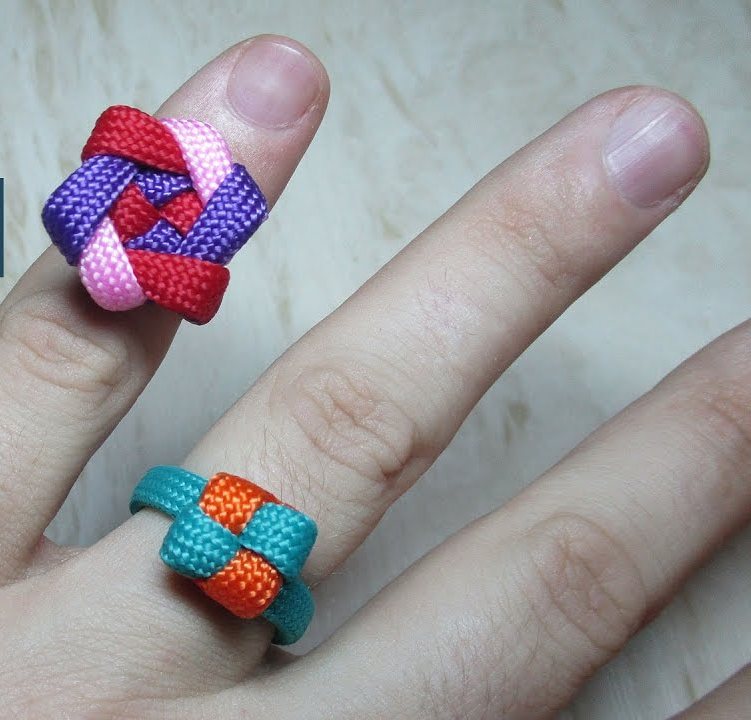 If you have a passion for paracord projects and you have a lot of paracord scraps left which you hate to trash, then its time to re-use those paracord strings. Browse through this amazing collection of DIY Paracord Ring Ideas and add great braided rings to your jewelry collection. Time to experiment with knots and braiding techniques to create wonderful paracord rings.
Compilation of How to Make Paracord Ring with Step-by-Step Instructions
Time to braid some beautiful rings to adorn your finger with the amazing paracord. Use some vibrant colors to make this design.  If you are familiar with turk head knots, then you are good to go, otherwise, you can follow this easy tutorial with step-by-step instructions with pictures.

Time to make a paracord survival ring to team up with your paracord bracelet or paracord necklace. It's a design which can be worn by both men and women with simple braiding techniques.

Time to use some scrap or leftover paracord to make some very simple paracord ring.

Learn how to make a homemade cross knot paracord ring. An amazing accessory for all paracord lovers. Easy step by step instructions in this video tutorial to guide you.

Learn how to make a mandala knot and a ring with paracord. The tutorial is amazing and explains how to explore creative ways with different paracord projects.
Leave a comment