24+ DIY Baby Flower Headbands Ideas & Tutorials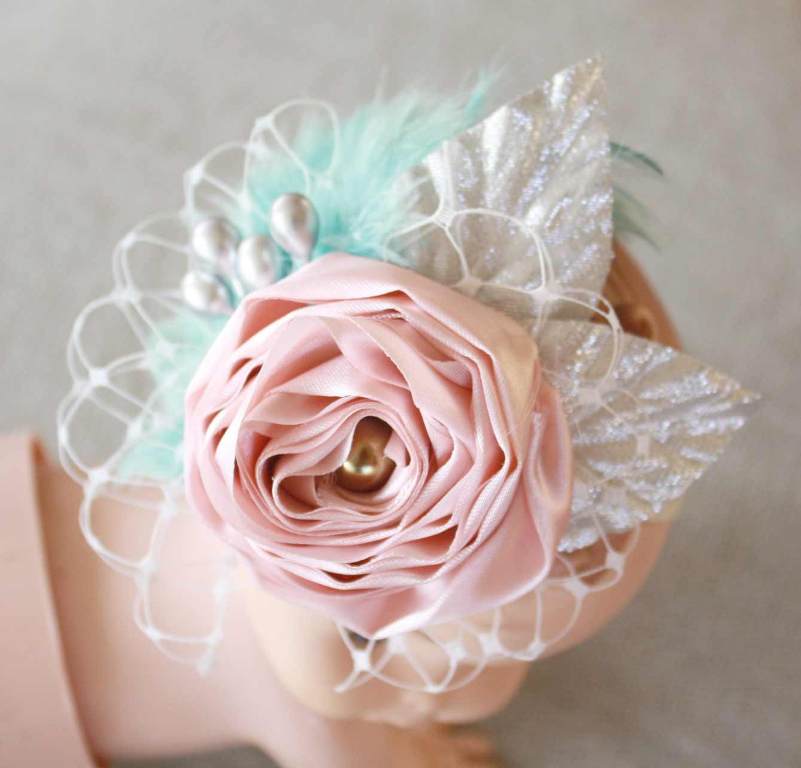 Don't you love it when your baby looks adorable? Babies are adorable there is no one to contradict that, but why not make your baby cuter than she already is? Try making these amazing headbands and make your daughter the belle of the ball. These Coronet style headbands are just the perfect thing to adorn your daughter for a party or a wedding.
You can make them easily and there is no fuss attached to it. These below mentioned DIYs will help you through the process of how to make baby flower headbands with the step by step instructions and tutorials. Make yourself proud by creating these headbands for your daughter.
Collection of DIY Baby Flower Headband Tutorials
These are so beautiful that you won't believe how good they are looking at your daughter. The cuteness that she will exhume is something that every mother wants. Make this with the easy and simple tutorial.
Every mother wants her child to look like a princess, and why won't she? Every girl is a princess and she should look like one. These flower headbands will not only make her look like a princess, but she will feel like one as well.
Whether it's a party or a play date or just a stroll down the park, imagine how cute your baby will look with these flower headbands. They are adorable and you should make one and see for yourself.
Use the crochets that you have received as a gift in your baby shower to make these crochet baby headband pattern with a flower. The unique headband can be handmade by following this tutorial.
Felts are colorful and make a perfect item to create these flower headbands. They are easy to make and you will have a lot of fun making these.
Buttons are the cutest things and so is your baby. Why not combine both, to make something so cute that it will become hard to handle?
When you make something with your own hands, you make that with love and care. So express your love for your child with these handmade baby flower headbands.
These are as cute as it can be. Make them with the step by step DIY tutorial.
Vintage and antique looks give the added elegance to the headbands. Stand out in the crowd when you are wearing these headbands.
How amazing these will look on your baby's head on the day she will be baptized?  They are a perfect accessory with her white dress and you should make them with this tutorial.
You can make this knitted baby headband with flowers for your little kid and make her feel special. The tutorial will help you to establish exactly that.
If you don't know to sew, its okay, you just need glue and motivation to make these. Marvel on your amazing creation once you are done with these.
Is your daughter a flower girl in some wedding? Don't know how to make her look special? This is the perfect solution. This is easy and simple to make and your daughter will stand out from the wedding crowd.
These bows and headbands are so cute and you can make them with this step by step guide and tutorial.
Christmas gifts show your love for your child. What can show more love than these homemade floral headbands? Make them with the easy guide.
Whether your child is a flower girl or a little bride's maid, these flower headbands will be a perfect addition to her dress. She will be the princess of the night.
You can make these flower headbands for a baby shower. You can gift them or simply make them for your own child.
Daisies are amazing and so are these flower headbands. This will look angelic on your daughter.
Laces are so dressy and beautiful that it can't be comprehended. Make these flower headbands with lace to give your daughter the beauty that she deserves.
Fabric roses look so good, often better than the real ones. Don't believe? Make these headbands and see for yourself.
If you don't have time in your hand but still want your little daughter to look fabulous then make these simple headbands.
These hats are perfect for a spring and summer vacation. You daughters will look great with these hats on when they are in somewhere exotic.
Silk is an elegant fabric and you can make elegant flower headbands with silk by following this DIY guide and tutorial.
Shabby flower headbands are the ideal design to go with your fun loving daughter. They are free spirited as you want your child to be.
These small flowers are just the right thing for your infant child. They will sit perfectly on her head and the design is just amazing!
These will look good if your kid is a little bit older. This do it yourself guide will help you through the process.
Ribbons look stunning on your daughter and combining it with this headband is just the cherry on the cake. Its time to get creative with the tutorials provided.
You now have all the information you need to make your daughter feel like the princess she is. Give her the Disney princess moment she so deserves with these baby girl flower headband tutorials.
Leave a comment