27+ Unique Coffee Filter Wreath DIY Tutorials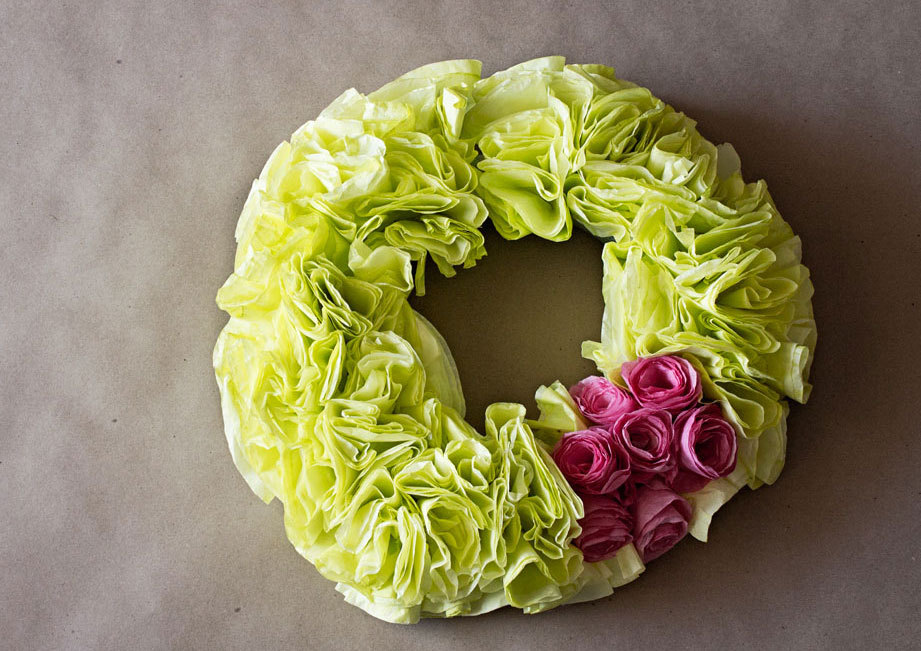 Papercraft is gaining immense popularity these days. If you are an avid coffee drinker then you will love this project with coffee filters. It's affordable and easily available! We love to share some amazing tutorials on how to make coffee filter wreath with you! This craft is fun to do with kids!
Collection of Some Great How to Make a Coffee Filter Wreath Tutorials
Adorn and decorate your house or front door with this beautiful handmade wreath made with coffee filter papers! You will love this amazing tutorial which explains in details the instructions to make this coffee filter wreath. The white color adds to the elegance of charm of the decor!

Transform these thin coffee filters into a pretty wreath for this festive season! Amaze your friends and family with this handmade wonderful DIY Idea!

It might seem like a daunting task at the beginning to make a wreath out of coffee filter papers. But once you start you will find it fun and simple to make! Making coffee filter wreaths needs simple supplies. Once the wreath is made you can add elements like a burlap bow, flower or alphabets to decorate it further!

A simple and inexpensive option for wall decor – coffee filter wreaths are a great option for creative handmade decor! The techniques used are simple and easy to make! A perfect DIY craft for this festive season!

This wreath is a fancy one made out of coffee filters and flowers. I loved the look and it is ideal for hanging on the front door!

In this tutorial natural colored coffee filters are used to give it a chic-shabby look ideal for the fall season!

This DIY is simply made with ruffled coffee filters! Follow step-by-step instructions to make this affordable and beautiful wreath to decorate your house!

Putting Christmas decorations on a white coffee filter wreath makes it look vibrant and bright! Hanging on the front door this is an adorable welcome for all friends and family! Adding a bow will also look amazing!

A beautifully handcrafted wreath for Christmas using coffee filters this festive season for your home! An elegant piece of craft is always appreciated by all!

If you want to make colored coffee filter wreath then dying coffee filters is an easy task! This pretty pink color looks adorable!

Try this stunning coffee filter flower wreath in beautiful pastel colors. A simple tutorial with a great design to guide you perfectly.

Beautifully dyed and colored coffee filters to make a wreath.

This Halloween decorate your front door with this creative handmade coffee filter wreath!

This Valentine's day get inspired to make a wonderful coffee filter wreath in a heart shape! You can use pink or red colored filters to make one! A creative and thoughtful gift!

A shabby chic and country look wreath made from stained coffee filters! This video tutorial is very descriptive and showcases all steps in details!

Coffee filters can be used in an array of ways to make different types of a wreath! This video tutorial is fabulous showing some amazing color combination with coffee filters to make a great wreath!

Using burlap bows or flowers to decorate the wreath looks elegant! You can use bows or other decoratives of your choice and theme! I found these burlap flowers very cute on the white wreath!

Make your own coffee filter wreath with these amazing ideas and detailed tutorials!

In this DIY project, watercolors are used magnificently to give the coffee filter wreath a stunning and bright look!

You can give your wreaths a different and unique shape! This one looks like a wreath made of white carnations! An amazing crafting idea which doesn't need much craft supplies too! Simple and Quick DIY Idea!
Leave a comment