50 Easy Rock Painting Ideas for Kids and Beginners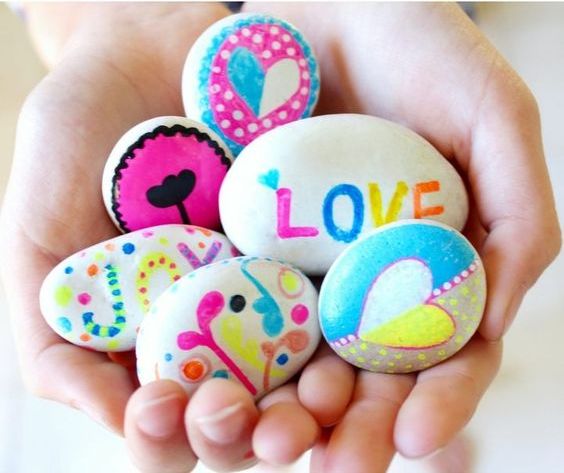 Turning plain rocks, stones, and pebbles into stunning works of art is always an exciting craft! Rock painting is super fun activity with kids and with spring right around the corner, we just had to join the excitement! Rock painting continues to be a popular trend. It's fun and relaxing to make little works of art on this tiny, natural canvases. Wondering how to make beautifully painted rocks? Scroll down for a great collection of painted rock designs and patterns. You can use acrylic paint, spray paints or water paints.
Easy Rock Painting Craft Ideas for Kids
Scroll below the huge collection of easy-peasy rock painting ideas for kids and pre-schoolers. From funny images to inspirational ones we have it all for you in one place! Just click on the image to go to the tutorials!
Fun Rock Painting Tutorials for Beginners
Explore the free rock painting DIY Ideas to make interesting stone art! From animals to cute cartoon characters, your creativity has no limits.
Tic Tac Toe Painted Rocks
Easy Rock Painting Ideas
Inspirational Rock Painting Patterns for Children
These rocks are painted with random inspirational and peace messages. Inspired by the Kindness Rocks Project! You can pick rocks of various sizes and spray paint them with bright vibrant colors.
Rock Painting Ideas
Inspirational Rock Painting Ideas
Free Rock Painting Ideas
Cute Rock Painting Crafts for Kids
Kids will love to paint and pick out their pet cactus rock for this easy craft project! Minions and owl painted rocks are also quite popular these days. Try your creativity and make unique patterns!
Leave a comment