40+ Free Crochet Dishcloth Patterns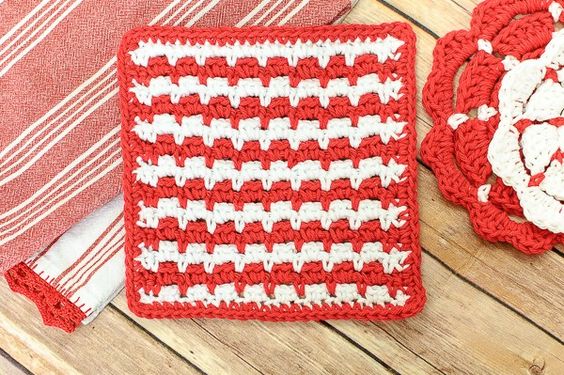 A dishcloth is used in the kitchen to clean dishes and other surfaces. They are made from cotton or other fabric. Crochet dishcloths are easy to make and ideal for beginner crocheters. Handmade dishcloths using cotton yarn is important because it absorbs water well.
Acrylic or wool yarn would not work well for a practical dishcloth. If you are new to crocheting, this is a very simple yet practical project for you. Create a few dishcloths quickly because these will come in handy in the kitchen!
If you are ready to tackle this crochet project then keep on scrolling down to find different shaped patterns! Happy Crocheting!
How to Crochet a Dishcloth: Free DIY Patterns & Tutorials
Leave a comment