15+ DIY's to Make and Decorate Paper Mache Boxes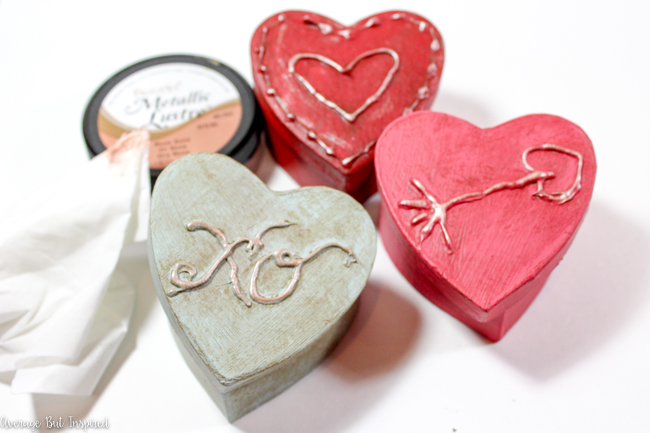 Get creative with an array of choices of DIY paper mache boxes. You can make them of any shape and size. From animal shaped paper mache boxes to letters or numbers and more. Here we share some amazing and unique tutorials on how to make paper mache boxes and decorate them.
Collection of DIY Paper Mache Boxes Tutorials & Ideas
This is an egg shaped paper mache box which is easy and quick to make. It doesn't take days to dry.

 

This Paper Mache Project is a big hit and loved by most readers! Ideal for putting cakes and gifting and easy to make!

 

Cute Paper Mache boxes of different shapes and sizes. They are ideal DIY storage spaces and great for gifting too. Decorate it the way you want.

 

A very sweet paper mache trinket box made for your dressing table. You can make a box or purchase an inexpensive paper mache box of your choice and decorate it.

 

If you are an ardent stamp collector, you will love this. Ideal for all stamp collectors. A vintage feel and a simple tutorial.

The festive season is round the corner. Looking to make some creative paper mache boxes for gifting. This one is very cute where you can personalise the boxes with alphabets.

 

Kids will love this paper mache box! You can use colors of your choice!

 

You can buy some small heart shaped paper mache boxes for this tutorial. Decorating them is fun and interesting.

 

An amazing tutorial which shows different ways to paint paper mache boxes.Pic Courtesy: www.PetScribbles.Com

 

You can use beautiful printed fabric to cover and decorate you paper mache box. Adding buttons, ribbons or accessories to it will add an elegance to the finished look.

 

If you love to do makeovers then go for this tutorial. You can turn inexpensive and simple paper mache boxes into eye-catching and funky boxes at home.

 

If you are in a celebration mood and it's a birthday party try and do something handmade and creative. Making and decorating these round paper mache boxes adds a great element to the decor.
Leave a comment