17 Candy Wrapper Purse | How to Make & Instructions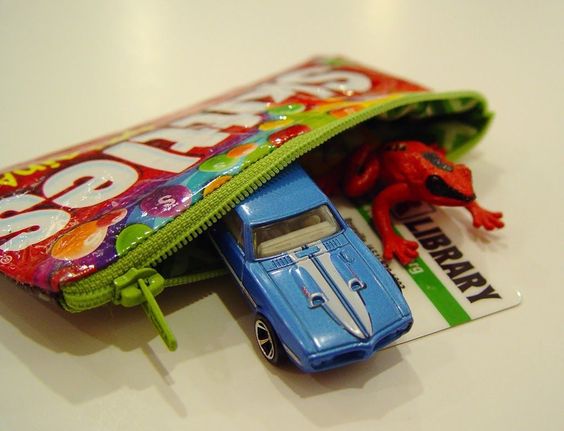 A candy wrapper purse or pouch is a handbag made from folded candy wrappers. Most purses are relatively small clutch styles, although you can make a larger shoulder bag with a strap if you desire. These are generally brightly colored and modern styled. Making a candy wrapper purse is a wonderful project for the frugal crafters since you don't need to purchase any expensive supplies. We have explored some fun crafty ways to use candy wrappers to make interesting purses.
How to Make Candy Wrapper Purse with Instructions
A cute DIY to make a thinly quilted purse using candy wrappers and some basic stitching techniques. Add funky colored zippers to make it fun for kids to use them.

 

These little pouches are perfect for filling with candy, cookies, stationery or gift cards.

 

If you can't gather enough candy wrappers you can replace them with other upcycled materials like chips covers, magazines, top ramen packets, old catalogs etc.

 

Design your own purse, bag or wallet with candy wrappers. The linked tutorial will guide you with directions to make this.

 

You can alter the size of the purse as per your need. A smaller pouch will be easily tucked in your purse too.

 

A cool way to re-purpose your candy wrapper collection. Make an adorable upcycled statement with this woven bag. Follow the step-by-step instructions and make this amazing bag at no extra cost!
Leave a comment