11 DIY Paracord Duck Call Lanyard Patterns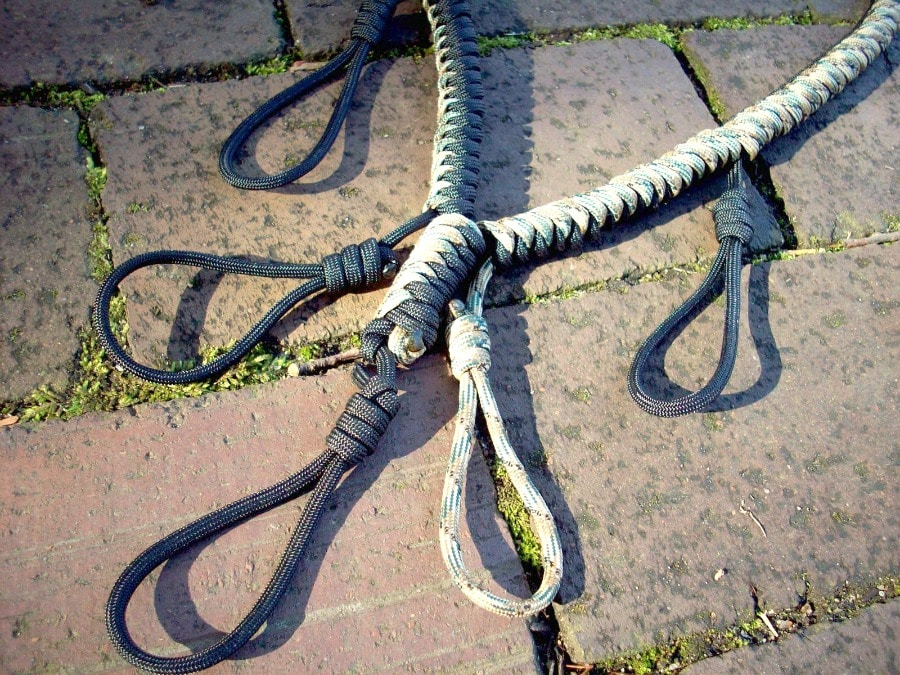 A durable Paracord Duck Call Lanyard is more than just a useful accessory to take into the field outdoors. Having a strong lanyard can let you carry multiple duck calls, and keep your calls away from the mud and elements which could damage them.
A good waterfowl call lanyard has a purpose above and beyond keeping calls handy and organized. It's insurance against damage and loss—deep water and in swamp muddy water!
Follow these easy step-by-step instructions in the tutorials, you can have your own paracord duck call lanyard in a few hours for less than $10. You can round braid the call lanyard with different knotting techniques like the slip knot, snake knot, cobra stitch or more!
Collection of DIY Tutorials on How To Make a Paracord Duck Call Lanyard 
Make your own paracord call lanyard by using 550 paracords with simple braiding techniques. This is quite an affordable and useful paracord project for hunters on the go!

Discover how to make a paracord waterfowl lanyard in this instructional video by Rock Paracord. Making a paracord waterfowl call lanyard is easy and most people have paracord lying around. So why buy one when you can make one yourself.

This simple project is a great way to keep all of your small hunting accessories organized in the field.

Why buy a duck call lanyard when you can make one yourself. Making a paracord waterfowl call lanyard is easy and most people have paracord lying around. You can use 2 colors of paracords to make this with four-strand round braid technique.

You've weaving your first lanyard, and hopefully, it holds up well for you out in the field.

Lanyard making can be quite easy for your calls with some patience and good lanyard instructions.  This basic design is intended to hold 3 calls but can hold up to six. It can also be used to hold fishing tools.

The video tutorial gives a detailed walkthrough explaining how to make a great duck or goose call lanyards or also a predator call lanyard is included all into one video.

Making a duck call lanyard using paracord is a fun paracord project and a very useful survival gear for outdoors! A handmade paracord craft will be a delight to carry!
Leave a comment