5 Reasons Why A Lovely Dining Table Complements Every Kitchen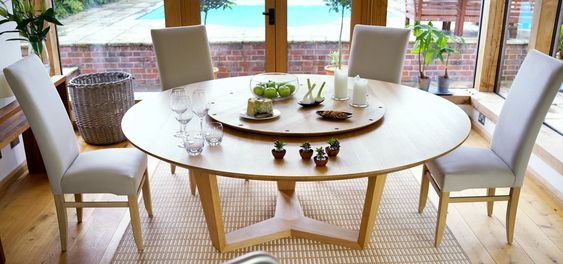 Every room in the house provides a unique experience for the residents. The dining room is important because it provides an ample environment for the family to come together to eat, chat, and celebrate.
This makes the dining table to be one of the core aspects of the home. Dining tables come in different sizes, colors, designs, shapes, and finishes to meet the diverse needs of homeowners. Below are five reasons why a lovely dining table complements every kitchen.
1. Multifunctional Purposes
A lovely dining table is highly practical, convenient, and multipurpose. It can be used solely for dining or as a multifunctional piece of furniture. A dining table can be used for an array of purposes such as holding private conservations, children can do their homework from there, the family plays board games from there and birthdays are celebrated there. In other occasions, a dining table is used as an office or storage.
2. Center of a Home
A lovely dining table is considered as the heart and center of the home that complements all furniture and accessories. After your bed, the dining table is the most important piece of furniture in your home. It is a place where all family members are present at the same time. The dining table is a quiet and warm place where you welcome guests. The interior design and décor of the dining room have a big impact on guests and homeowners alike.
Leave a comment