7 Free Crochet Unicorn Hat Patterns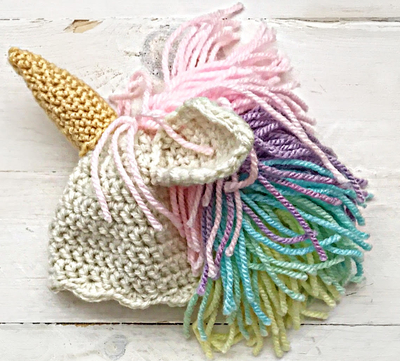 We have put together a set of 7 links to make some pretty unicorn hats which are made by crocheting. Yes, we understand that it might seem a little difficult but not when you have all the steps laid down in detail. The following free links take you on a colorful tour of DIY Crochet Unicorn hats. It will guide you to the different patterns of crocheting easy, rainbow-like hats and unicorn hoodies.
This cute hat features the classic unicorn bow over a white hat knitted with white years. For the colorful look of the hat, the hat is crochet with colorful hair. The extra cloth is added to let hang for elders or to tie it up to keep the hat in place for little kids.

 

Unicorn hats being already colorful added with flowers enhances the beauty of infinity. Add leaves for a final touch to the hat. The simple look of the hat is perfect for a stroll at the park on a slightly breezy day.

 

Getting chilly? Make a hat cum hoodie perfect for casual wear, Halloween costume or to sell at a small exhibition in your backyard.
Leave a comment