15 DIY Felt Letter Board Ideas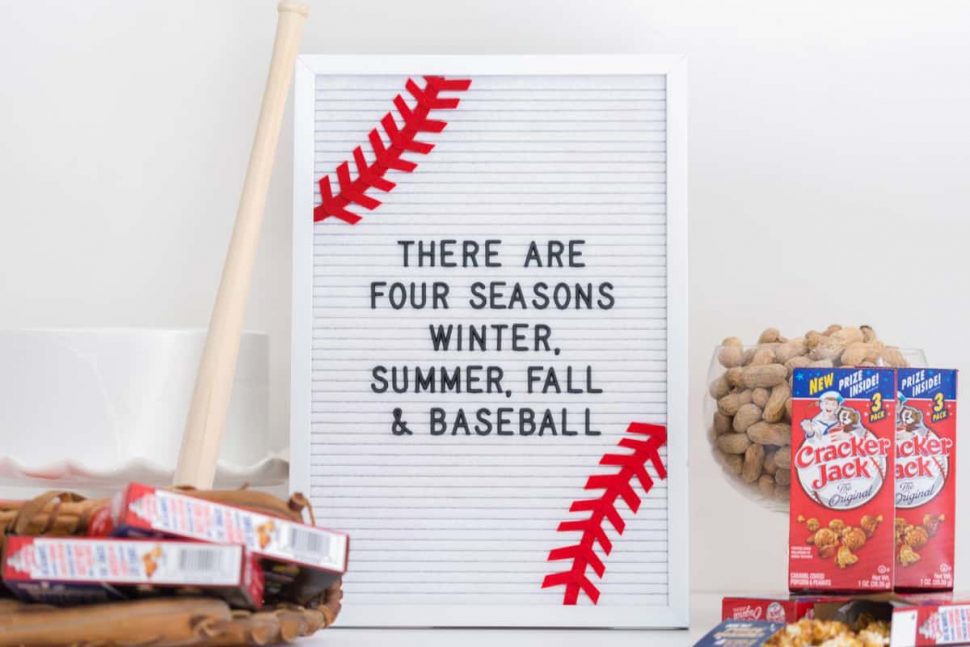 The most versatile and minimalist decoration for your home – felt letter board. Letterboards are new message stations that are quite versatile and can be used to display messages, quotes, affirmations, or hand in the kitchen to write the day's menu. You could make it as big or as small as you want to suit any space or occasion. These unique felt letter board ideas and tutorials will surely inspire you to create one on your own and hang in your kid's room or kitchen to enjoy all the clever musings and quotes you display.
These Letter boards can be quite a pinch in your pocket if you buy them from the store. On the contrary, you can make your own letter board with some simple supplies, affordable prices and little time.
Supplies Needed for the Project;
Felt
Glue Gun
Felt Board Accessories (Optional)
Wooden Frame – buy one that is thick enough for the wooden dowels to fit under
Plastic Letters – You can get them on Amazon.
Wooden Dowels – These can be bought at a craft store (.125 inch)
How to Make Felt Letter Board Yourself
Some cute messages for the 1st day of your kid's school will be a great idea to get the kids excited. You can use changeable colorful letters to make it brighter and add some emojis to give them a creative element.

 

Helpful Tip: How to Cut Letter Board Letters

I've seen quite a few DIYs for making your own letterboards using a variety of techniques. This tutorial shows how an ombre colored letter board will uplift your decor. The linked tutorial uses square dowels as a base for the letterboard was the most effective.

 

This is a similar tutorial made with a small frame. Instead of square dowels, this tutorial uses bamboo sticks. You can make this with red felt and use it on Valentine's Day and write your message/quotes in it for your partner. To customize it you add a picture of your loved one too.

 

This is for all the baseball lovers. If your kid/husband is fond of the game, trying making one with the baseball theme and place it in their room.

 

This is an easy project to make your own homemade letter board with felt or flannel. These boards are a great way to write quotes, create stories, or write to-do lists for kids. Try and make it bright and colorful, to make it exciting for kids.

 

One of the best elements of this design is using rulers as frames and adorning the frame with your kid's school elements. It makes it look super cute and something your child will cherish forever.

You can add details on the board displaying your kid's first day in school or celebrating the arrival of your newborn, write your kiddo's name, date of birth and weight or even something cute like "You are precious to me" or "You are my world".

 

Add a retro element to your room with a large letter board. You can put new messages/quotes every day and change it whenever you feel like. It's also a great way to teach children about numbers and alphabets.

 

The black letter board with white letters (font) and the perfect sign to your front door.

 

Try something new, a square or a rectangle letter board is quite common. Try making a hexagon-shaped letter board and add some quirky and funny one-liners on it. Some humor is always great to start your day.

 

You also use cursive letter board letters to give an informal and smart look to the board. This DIY has adorned the frame with silver glitter to give it a personalized touch to your letter board.

 

 

 

Some More Ideas and Pictures to Make a Felt Letter Board
They're perfect for social media announcements, inspirational quotes, flat-lay photography, weddings, parties, and pretty much anything else involving a message, moment, or special memory. So make one today and share your creations with us in the comments section below.
Leave a comment