5 Easy DIY Paracord Gun Sling Patterns | Instructions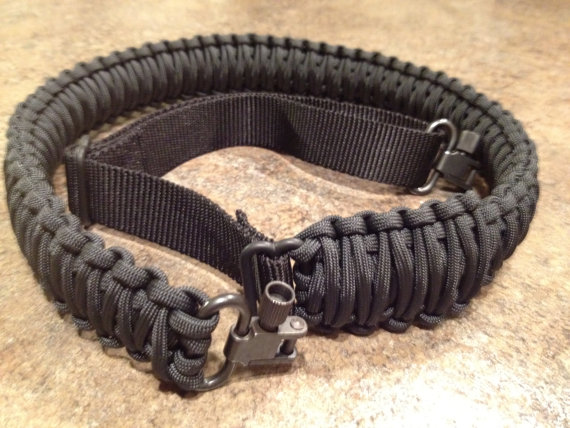 Paracord gun sling is a must-have tactical survival gear when hunting outdoors. It's handy and gives you the ease to move with your gun freely. You can make your own gun sling with paracord quickly. It's an affordable project which you can custom make as per your requirements.
If you don't have the required paracord supplies needed for the project you can buy paracord gun sling kits and make one on your own. If you are looking to make DIY Paracord Rifle Slings you can find it here!
Collection of Free How to Make Paracord Gun Sling Tutorials
If the hunting season is coming close and you are looking fora quick and easy paracord project to make your survival gears, try making this gun sling with paracord. You can choose deeper colors like black or camo so that it doesn't look dirty when hunting outdoors.

A handmade custom gun sling pattern made from paracord is a great paracord project when doing something yourself. You know it's not manufactured or weaved by a machine, but by your own hands, which makes it much more special and valuable for you. This Single point sling is always a top choice of slings for defensive guns and rifles because they give you the ability to quickly transition to your sidearm, or go hands-free for any reason.

Demonstrating how to make an extra wide paracord sling heavy duty for your shotgun or rifle with 550 cord using a triple cobra weave. This video tutorial will guide you to make the sling in around 3 or 4 hours. The final product will be worth all your effort.
Leave a comment