25 DIY Paracord Keychain Ideas with Instructions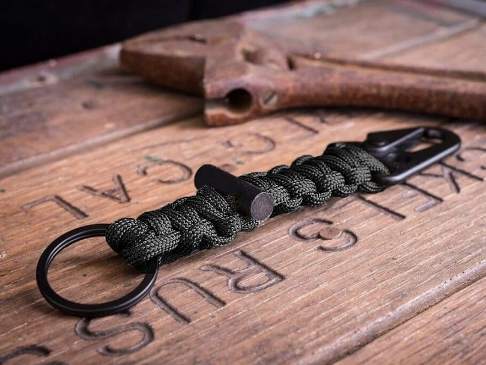 Parachute Cord popularly known as paracord is crafter's favorite paracord project these days. Explore with a variety of paracord ideas for paracord projects which are handmade and a cool style statement for treks and campings!
Learn how to make amazing Paracord Keychain patterns with step-by-step instructions in the tutorials given below! You can be creative and design wonderful keychains to hook your belts or bags!
Paracord Keychains Basic Project Requirements 
                             Lighter &
 Scissors
The step-by-step instructions in the tutorials will make the process easier for creating different paracord patterns. In case you have tried working with paracords before, then you do have the added advantage of learning the knotting techniques quickly.
Collection of How to Make Paracord Keychain Tutorials & Patterns
Browse through these interesting designs and make a new paracord project for your keys! Share your creations and start playing with paracord knots today!
Leave a comment