8+ Cute DIYs to Make Unicorn Bow and Unicorn Hair Bows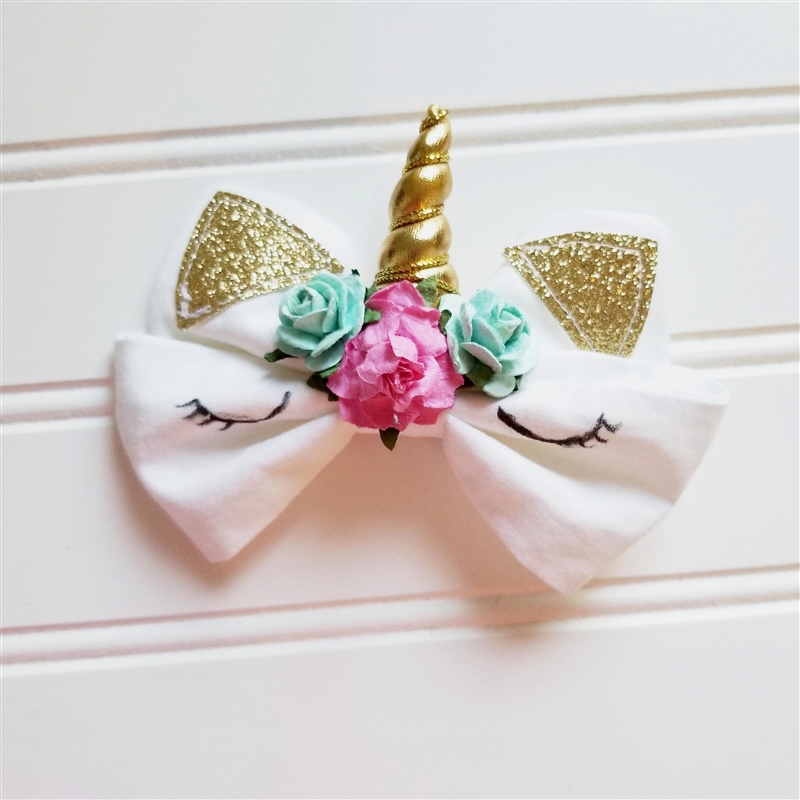 Unicorn bows are a huge hit when it comes to hair accessories for girls or adding them to a craft or decorate your gifts. Girls can easily sport a cool look at theme parties, birthdays and other special occasions with handmade bows. You can make hair bows, hair clips and hair ties with the Unicorn theme, with or without their trademark horn. Get creative with your imagination and make vibrant bows and use them in various ways.
The linked tutorials are easy to make and can be customized according to your child's wish and can be worn by children of all ages. Their simple look is what also makes them an accessory that can be worn regularly. Scroll, click on the linked tutorials to get the detailed instructions. #UnicornBow
DIY's to Make Amazing Unicorn Bows at Home
This simple yet beautiful bow of glitter fabric can be made into a rubber band or a hair clip. With the help of a few crafty materials as simple as glue, flowers and a plastic unicorn you can create a beautiful accessory for your girl which will blend perfectly dress.

 

This kind of 3-D Unicorn bow can be made with ease with the use of a white ribbon, felt fabric of different colors, foam sheets for the ears and horn that will be required to roll for a 3-D look, alligator hair clips and a few other necessary items. The end result is a rainbow-like clip to be worn with any outfit.

 

This step by step tutorial of making a tulle fabric bow is fun and beautiful at the end. Tulle is a type of net fabric and looks really pretty on fashion accessories. You can also use mesh or burlap instead of tulle to give it a more rustic and traditional appeal. This easy tutorial is best for a last-minute touch-up for a birthday present.

 

The faux leather glitter Unicorn bow is just elegant and will surely make your kids excited. From the base till the horn everything is glitter and pretty. There is no need to stick to the color wheel and you can mix and match the colors according to your preference.

 

Use a simple white ribbon, some flowers and a glitter paper for the horn. You can sew the ribbon or stick it as per your choice. This guide of making a unicorn cheer bow making is not at all time consuming and really fun.

 

Unicorn loving crafters will love this super sweet unicorn bow project. The golden horn and the colorful flowers give it an ornamental and girly element.

 

Free Unicorn Bow Template

Download the basic template or design. Use them as a stencil on the fabric or paper of your choice and color, cut them and paste them together like shown in this tutorial for the final look.

 
I hope this project gives you some new inspiration for making handmade bows that can be used as Christmas decorations, accessories, and more. Share your ideas with us in the comment section below.
Leave a comment