19 DIY Wine Cork Coasters Ideas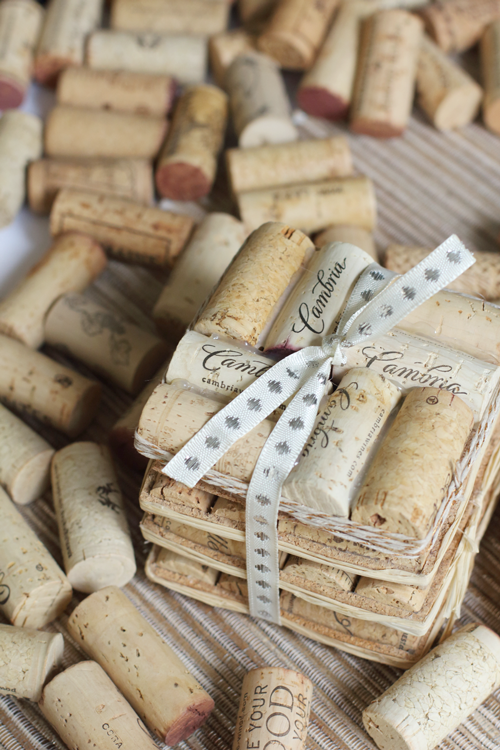 Brace yourselves, cause your mind is about to pop away! How many times have you drank your wine and wondered, how amazing this is? Now, what you 're going to hear will make that wine a lot more amazing!
The cork that you throw away after finishing your bottle of wine, is perhaps the most ignorant thing you do because as you will find it out, these corks are ideal for some nifty craft. Yes, you can make stunning coasters with these corks and recycle them to great use. The following DIY instructions will help you step by step to make your own coasters out of wine corks.
List of DIY Tutorials on How to Make Amazing Wine Cork Coasters
What an amazing way to use the corks from the wine bottles. Who would have thought that? Follow this direction to know how to make cork coasters out of wine corks. 
These are simple and easy to make. You just need a dose of a creative idea. This DIY guide will help you through the whole process.
These are just perfect for your corner table. Wonder your guests with this unique idea and make these with the step by step guide in the link.
This fantastic tutorial will get you all the instructions you will need to make a stunning cork coaster by using wine corks form the used bottles.
Are you bored with the store bought coasters? Then why not make your own? You don't even have to spend a million to make these. They are made from wine bottle corks. So don't throw away the corks, rather recycle them and make these creative coasters yourself!
This is a one of a kind coaster. Making coasters from cork is unique in itself, but you can add a bit more of the wow factor, with this one. The link to the tutorial will provide you with all the directions that you will need to make this unique cork coaster.
A little help goes a long way, and you will get all the help you need with this tutorial to make your own cork coaster.
Homemade stuff is always the best things to gift some one. It shows your intimacy to that person and how much you care. Make this cork coaster at home with the DIY instruction provided.
Aren't these just perfect looking? These honeycomb look-alike cork coasters are ideal home décor to adorn your table. Imagine how amazed your guests will be when they see this.
When you are quite traditional and want to have round coasters to go with your round saucers and glass, you should immediately make these by following the instructions and step by step tutorials.
These are for the abstract and unconventional side in you. A square coaster is different, and your style should be different and unique. The DIY will help you to make these.
These cork coasters are flat so they will sit nicely on the table. They will blend in perfectly with the table décor and won't stand out like a sore thumb.
Imagine how good these cork coasters will look on the dining tables of your wedding. And if you are planning for a rustic theme wedding then don't look any further and make these cork coasters. You can also gift them as a favor for your wedding. They are cheap and easy on the pocket.
Do you need anything to keep your hot cup of tea on? Of course, you do. Make these hot pads with cork and marvel on your creation.
Ribbons can make anything look stunning and so is the case with these cork coasters. The ribbons add a fantastic touch to them and you can do the same by following the instructions in the link.
Home décor is really important as it represents your taste and your living quality. Try to make your unique style and taste felt with these wine cork coasters as they are sure to make your guests appreciate your impeccable standards.
Why not spice up your party with these cork coaster favors? They are easy to make and you will have so much fun making and gifting them. Follow the tutorials to get a step by step guide into the making process.
Wine Cork Coasters Slate
Attaching the cork pieces on slate makes for a unique and beautiful coaster and you should make them to understand the beauty that it represents. The step by step guide will help you all along the process.
A little creativity can make you do wonderful things. You have been drinking wine for ages now, have you ever thought of making these? No, because you needed that help. The above DIY will provide you with all the help you will need to make these handmade artifacts in your home.
Leave a comment