15 DIY Tutorials | Make Creative Giant Tissue Paper Flowers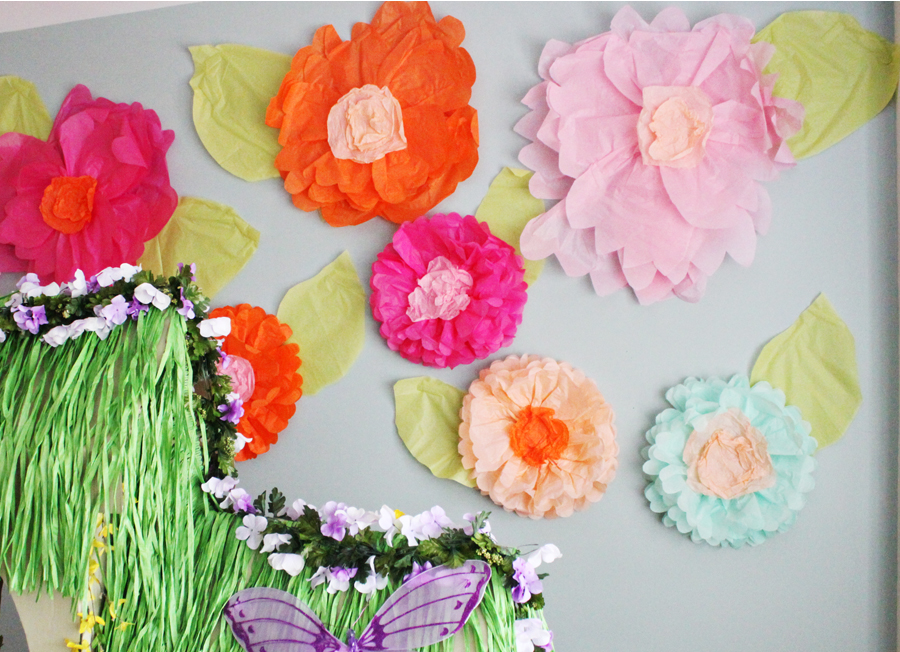 If you want to decorate your house then making some giant tissue paper flowers is a great idea and a matter of minutes. Simple to make and a lot to explore with the designs and colors. Tissue paper is a great crafting elements for kids as well as adults.
Amazing DIY Ideas on How to Make Giant Tissue Paper Flowers
Wondering how to make these beautiful giant tissue paper flowers? This is an easy tutorial with all instructions! The best part with tissue papers is that you can explore with endless colors. Chose some vibrant colors or some pastel ones of your choice and create some beautiful large flowers for decorations!

Want to decorate your party with something homemade and handmade? Then make these easy and creative large tissue paper flowers. All you need is some tissue papers, scissors, and some strings! Choosing the color as per the decor or theme would be perfect!

Do you have some big walls in your room which are empty? Time to craft and create! Giant Tissue Paper Flowers are the perfect choice to add to the room decor and make it beautiful! This video tutorial helps you with step-by-step instructions!

If you are looking for instructions on large tissue paper flower decorations then go ahead with this tutorial. Creating such big flowers with tissues are great for birthday party decorations! Making such big tissue flowers seems easy when decoded like this! You can add some glitters, ribbons or tassels to add to the design!

Making oversized tissue paper flowers for weddings is quite a creative idea! Going with the large space of lawns or banquets large flower decorations are a perfect choice! Some elegant colors would add to the beauty of the flowers! Easy to make and quite affordable!
Easy to make and amazing to look, with some stunning choice of colors.
If you have a function in your backyard or farmhouse, then decorating the place with these giant hanging tissue paper flowers would be an amazing idea! Giving it a natural and creative look! Time to get crafty!

 

Looking for a video tutorial on how to make giant tissue paper flower decorations, then this is perfect for you!

Look at these perfect tissue paper roses very big in size to adorn your parties or wedding! DIY these Giant Tissue Paper Rose today!

A very sweet pattern and technique used in this tutorial!

Making some of the coolest and unique Giant Tissue Paper Flower is the favorite hobby for paper craft lovers.

Be ready to invest some crafty time and be patient with this one! You need wires or sticks to make these large sized tissue paper flowers to adorn your parties or occasions! A great idea where you can explore the colors and designs and add elements to personalize it of your choice!

This giant tissue paper flower tutorial is a simple one and easy for your kids to make.

Learn how to make very large tissue paper flowers for parties, home decor, showers or other celebrations. They are creative, quick and simple to make!
Leave a comment