25 Ways to Cut Out Snowflakes: DIYs, Tutorials, Free Templates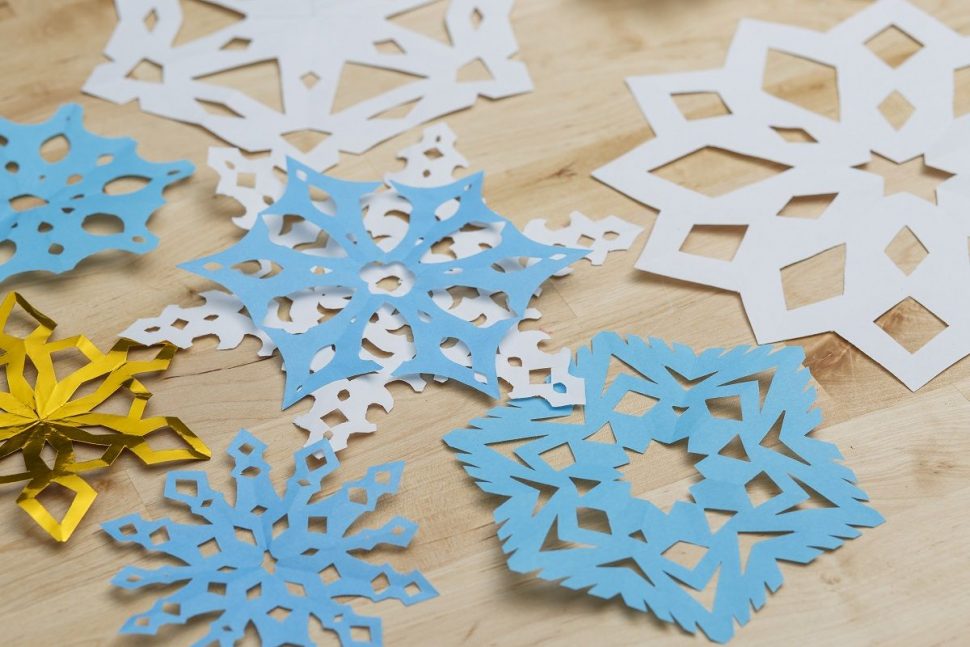 Winters are one of the most awaited times of the year. With the onset of holidays and the festive season, everyone is excited to make pretty crafts and DIY to decorate their home, Christmas trees, and more. Making snowflakes is a tradition that everyone enjoys be it, kids or adults.
You can make snowflakes from popsicle sticks, coffee filter paper, beads, and numerous such creative things. If you are wondering how to beautifully cut a snowflake out of paper, then we've got you covered. We have collected some of the most pretty paper cut out snowflake patterns, designs, template and tutorials with step-by-step instructions to guide you well.
Read: Coffee Filter Snowflakes Patterns
Instructions to Make an Easy Cut-Out Snowflake Pattern
Fold bottom left corner up to the right side of the paper edge.
Fold bottom right corner up to the left side.
Fold in half down the middle.
Now, cut off the bottom tip, where all of the folded paper is. You can do a rounded edge, or straight cut, or angled cut. Each will make a different snowflake shape ex: diamonds, star, lace, hearts, snowmen, and forest snowflakes.
Cut the bottom tip-off.
Now make whatever decorative cuts you'd like. Experiment with all the ideas you can think of!
Unfold the snowflake and flatten the creases!
Ready to Decorate!
You'll find classic paper snowflake designs, 3-D snowflakes, mini, large, that require some assembly, and even snowflake templates that feature your favorite characters from movies like Star Wars and Frozen.
Leave a comment