16 Simple Ways to Make a Bow for a Wreath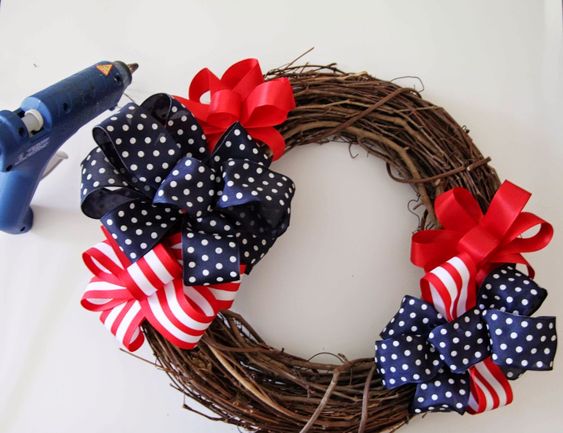 Wondering how to tie a perfect bow for a wreath? It isn't as difficult as you think! Learn different techniques to make a bow with burlap, ribbons, mesh, tulle, and other materials. A simple bow is excellent for all sorts of decorative crafts. Add it to a DIY wreath, a wrapped present, or even a seasonal craft like a painted pumpkin! Let's explore how to make pretty bows for a wreath!
You May Also Like to Read: "How to Make Beautiful Wreaths at Home"
Interesting Ways to Make a Pretty Bow for a Wreath this Festive Season
This pretty bow made from a yellow and golden ribbon is perfect to decorate your wooden wreath this Fall. The step-by-step instructions in the linked tutorial shows you how to tie this simple bow.

This simple yet elegant satin ribbon bow is ideal to add to your wreath or your gifts. This will uplift the look and you'll to decorate your Christmas wreaths with this white bows. You can always choose a wider ribbon size to make a bigger bow.

This tutorial shows you how to make this amazing ribbon bow without a bowmaker.

You can choose different fabrics or ribbon, and burlap for this tutorial. Fold them neatly and follow the instructions to tie it with floral wire. Printed ribbons teamed with burlap is a great combination. This bow makes a great Christmas tree topper or a wreath deco.

To make this wreath use extra large ribbons which are wired so that loops are stiff and in shape. This beautiful bow will be a great decor for a front-door wreath or tree topper.

Learn how to make this easy bow using wired ribbon with simple folding techniques. These handmade bows are perfect to enhance the look of a harvest wreath or a traditional Christmas tree.

Tulle bows are popular in wedding decors and look elegant to enhance the look. You can easily create your own bows in no time and hang them on to your wreaths.

This 4th of July try making these cute bows to hang them on your front doors or your wreath. This handmade bow is simple to make and takes no time.

This is a super cute florist bow made from printed wide ribbons. This will look great as party decorations, gift packing and as a wreath decor. Make your own bows in different prints quickly.

To make elegant and fluffy bows for your Christmas, choosing a red velvet ribbon adorned with beads at the sides is the perfect option. Make your wreaths look prettier and brighter with the red bows on the top.

This red ribbon bow will make your front door bright on the green wreath. If you want it to be bigger, just adjust the length of the ribbon that you cut in the first step.

This is one of the most simple yet trendy bows which is a no stitch tutorial. Just place all the ribbons on top and tie it in the middle as shown in the linked project.

There are a lot of creative ways to make and decorate your handmade bows. You can go through any of the tutorials above and follow the instructions. Share your creations with us in the comments section below!
Leave a comment