18 DIY Ideas to Make Wine Cork Wreaths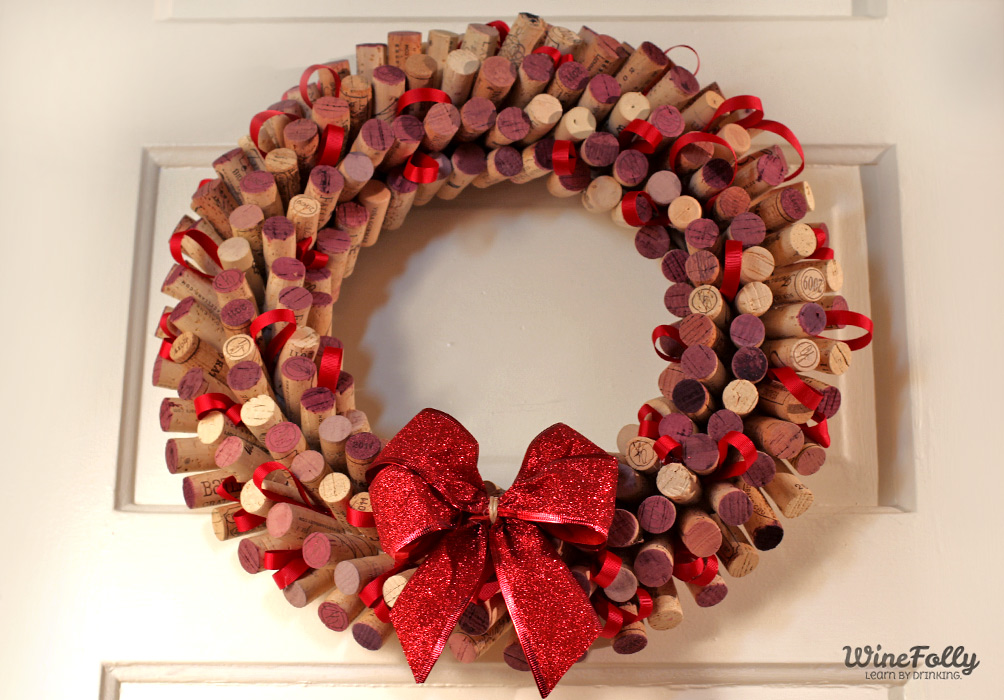 Wondering how can you get creative with popped corks from your wine bottles? Thinking what to do with leftover wine corks? Finish your wine and collect of all corks instead of throwing them. You can recycle or reuse wine cork to make some beautiful crafts like wine cork coasters, wine cork letters, wine cork board or wine cork wreath. Making a beautiful wine cork wreath can be very impressive and can enhance the beauty of your home decor. Getting crafty and making a handmade creation always gets you loads of compliments from friends and family. So let's start and adorn your doors with some unique wine cork wreaths.
Compilation of Tutorials on How to Make a Wine Cork Wreaths
If you are an avid wine lover, I'm sure you must have a lot of wine corks stacked in your vase. So lets put the leftover corks to use. This wreath will consume good quantity to wine corks. With the step-by-step instructions given in this tutorial, you won't take much time to create this wonderful one!
Flaunt your creativity by making this amazing Wine Cork Wreath for your door! This project takes some 200 wine corks. So if you don't have enough you can easily get this from the craft supply store. Adding ribbons as embellishments have splashed color in the rustic look. Get the complete guide in this tutorial.
Put your stash of wine corks to some creative use with this tutorial. A very simple one and is created very quickly.
This holiday season if you are bored and idle, put yourself to some quality artistry time. Try to DIY this stunning Wreath made of wine corks. You may use decoratives to add an element to the plain wine cork look.
There are myriad of ideas and tutorials on Christmas Wreath, but this one is my favorite. It is made out of wine cork and personalized with Reindeer, Santa and more accessories making it cute and lovable.
This Xmas try making this fun and unique wreath with a lot of red colors added in forms of bells and ribbons!
Making your own wine cork wreath is easy with these interesting tutorial which guides you throughout.
This tutorial guides you perfectly to make a dork wreath in 4 steps. All you require is your wine corks laying around your house, some toothpicks, wire, hot glue and lot of patience. You can Do-it-yourself now! You can ornament this with flowers, ribbons or beads.
Crafting with burlap and wine corks is a great combination. Adding a rustic touch to vintage creation. This video tutorial guides you with great instructions making it simple for you! Once ready hang this on your front door and adorn your entrance this festive season!
Leave a comment