Macrame Supplies | Buy the Best Macrame Cords, Kits, Beads & Rings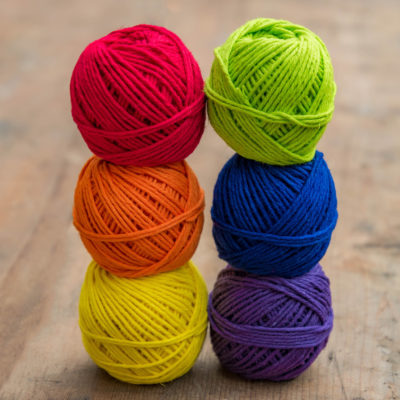 If you are a macrame lover and love to macrame patterns for plant hangers, curtains, wall hangings and more, then you surely need a lot of macrame supplies. If you are wondering where to get the best macrame supplies and materials then we are here to help you with the widest range of macramé supplies online which are affordable and easy to get.
List of Most Affordable Macrame Supplies, Cords, Rings and Books Online 
Choosing the best macrame cords for your macrame project is very important to give the right durability and finesse. There are a wide variety of macramé cords, ropes, yarn varying from cotton macrame cords to nylon, jute, and hemp with 6mm or 4mm thickness. Pick the right macrame cords for your project and create amazing patterns.
Buy 100% cotton rope which is natural and organic. They are the best buys to make macramé wall hangings and plant hangers. Cotton ropes are soft on your hands, and it knots easily.
6mm Macrame Cords are great for making a different kind of Macrame crafts. They are durable and strong. Available in cotton, nylon, braided and various colors. Choose from a bulk of brands.
Nylon Macrame cords are available in different size and colors. The nylon micro macramé cords are thin, twisted and best for intrinsic designs of jewelry patterns and bracelet designs.
Organic Hemp ropes are soft and are the perfect choice for your next jewelry, bracelets, necklace, knitting, macrame or crafts project. They come in 4 sizes 1mm, 3mm, 4mm, 6mm in various colors.
Leave a comment