Tag: Aquarium Fish Tank Coffee Table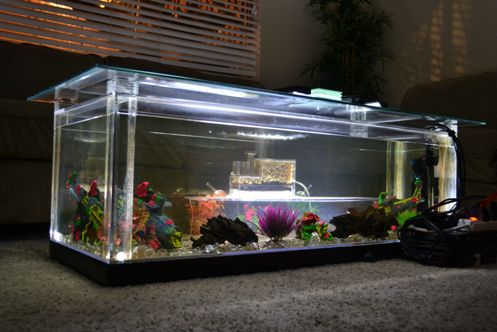 There are a lot of enthusiastic fish lovers who like to place aquariums in different corners of the house! These days, fish tanks are not just rectangular glass affairs of the past. Now, they come in the form of coffee tables, bar counters, and slim, wall-mounted ones in square, round, rectangular, hexagon, octagon, and oval shapes to add glamour to your interiors.
You can explore and make interesting DIY Fish Tank Coffee Table Designs made from wood and glass and decorate them with a terrarium, lights, colorful stones, pebbles and more to add to its exclusivity! Keeping these designs in mind create a variety of modern and attractive fish tank or aquarium coffee tables and enhance the decor of your home!
Collection of Creative How to Make a Fish Tank Coffee Table Tutorials