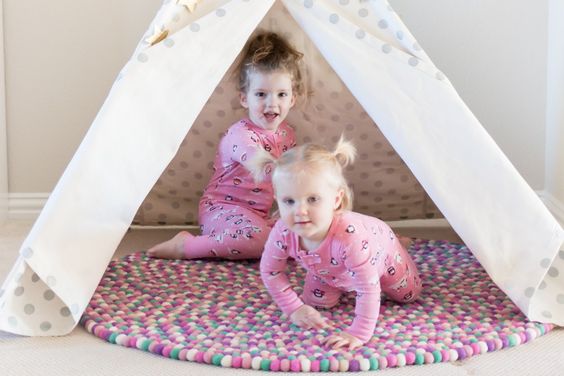 Felt ball rug, also called mats or mini-carpets are the special type of rugs in which felt balls of same (or different) sizes and colors are stitched together to prepare a warm and cozy rug. Felt rugs add a colorful and quirky touch to any room, and their cushy and soft texture makes them a treat to walk or sit on.
You need some simple supplies to make your own felt ball rugs. Felt balls of required sizes and colors (ranging from 5 mm to 50 mm), strong thread and needle (easy stuff, isn't it?). You can make your own woolen felt balls or buy them online.
Compilation of How to Make Felt Ball Rugs ~ Ideas & Tutorials
Make amazing crafts with felt balls and try exploring new creative ideas! Try and maintain the felt rug properly at all times to keep away dirt and dust.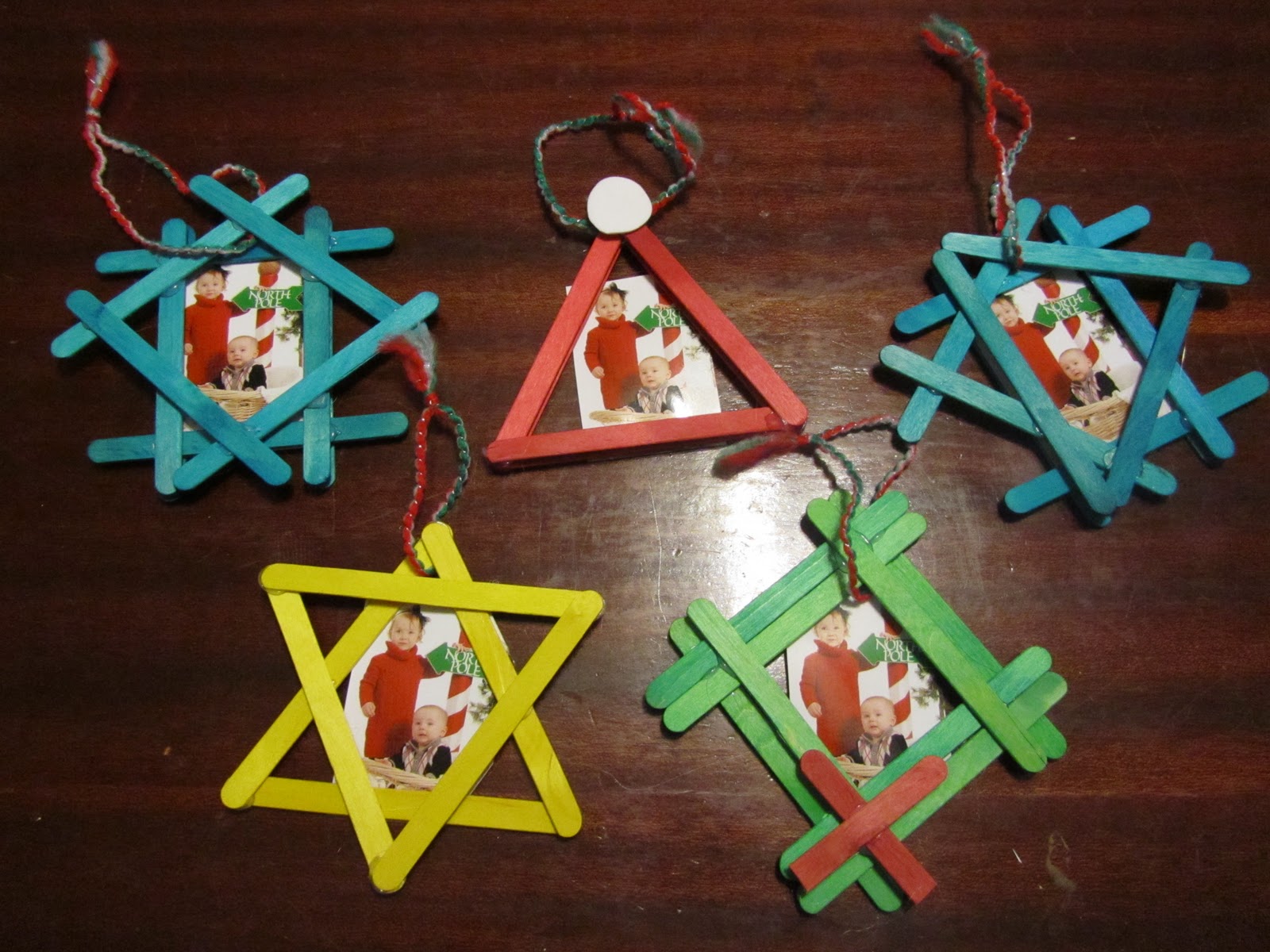 Have you ever had popsicles? Of course, you had them! But do you know that popsicles can bring more joy to you?  Yes, popsicles sticks are multi-usable. There are so many craft ideas using ice cream sticks that you will be surprised like making popsicle stick ornaments, picture frames and more.
Below down, you will find some amazing DIY tutorials with simple, easy instructions to guide you through these amazing craft ideas with popsicle sticks. Great instructions to recycled and use these sticks to make frames to keep your cherished pictures/photos in a better way!
Compilation of Best DIY Popsicle Stick Picture Frames Ideas
Why throw away the popsicle sticks when you can make these amazing frames? These handmade DIY frames are just perfect for your kids as a holiday craft. You can attach picture or notes and keep them on your table.
These are just the perfect thing to engage your child in. It will increase their creativity and frankly you will have a hoot out of making these.
Why not make these for your kid's room? They are cute and you can decorate them with adorable stuff to match the room or the taste of your kid.
Preschools generally try to involve kids in artsy and creative stuff to encourage the kid's creative ideas. Next time making these for the school project and make your kid the star of the group.
These may look simple, easy to make but imagine how fun you will have made these. On your kid's next play date do something unique and let your kid and his/her friends make these DIY popsicle stick picture frame.
These tapes will be perfect to cover the wooden part of popsicle stick frame. You know what's amazing? These tapes are available in innumerable designs so don't worry about decorations.
You never know what will be the right thing to gift your mother on Mother's Day. So make sure that this time around you make these DIY popsicle stick picture frame following this DIY on how to make a picture frame from popsicle sticks.
Buying gifts for your dad is equally difficult. Do the same and make a great handmade picture frame for your father and gift him on father's day. Imagine how happy he will be!
Are you wondering how to make popsicle picture frame with a stand? Wonder no more as the solution is here. Follow this step by step guide to make the popsicle stick frame stand.
 10. DIY LED Popsicle Stick Picture Frame
You can make the picture frames in any shape of and decorate them with LED Lights, These will be perfect to hang your family pictures. This DIY tutorial will teach you to make these.
Decorate your house this Christmas with these popsicle stick banners. Attach pictures to the frame to make them more special.
You corner table has never looked more beautiful as it does with these popsicle stick frame stand.
Refrigerators are the place for your kid's artworks. Attach a magnet to the popsicle frame that you kid had made and let it adorn the refrigerator.
It is the season of joy and what could be more joyous than making these popsicle stick frames. Decorate it with Christmassy stuff and see how amazing they will look.
Spread joy with this Christmas themed popsicle stick frame ornament. Follow the link to get the instructions and the step by step tutorials to make this.
These Christmas tree like popsicle stick frame will be fantastic as an ornament for the tree.
Why not make this snowman like frames for Christmas as well. They can be used as a picture frame or as an ornament.
These jumbo sticks are just adorable. Color them and make these cute looking frames which can be used for a number of purposes.
Instead of scratching your head on what to get your loved one for this Valentine's Day, make this handmade popsicle stick frames with the help of the DIY guide and see how happy your loved one will be.
Express your .love with these easy DIY popsicle sticks love the frame. Love can be expressed in a number of ways. This certainly is one.
These frames are just fun to make and to look at. Imagine how amazing they will look when you are done with them.
These small frames are perfect for attaching small pictures.
Attach one popsicle after another to make this stunning wall art. The DIY will help you through the process.
Who knew popsicle sticks could be this fun? The puzzle is amazing and you can make one yourself too.
In this You Tube Video Tutorial, you learn how to make different and unique popsicle frames. Creativity and craft are all you need to make these photo frames.
Now that you have all the ideas you need, get down to business and create something amazing. And next time, don't throw away your popsicle sticks.