Tips for Painting Wood like a Pro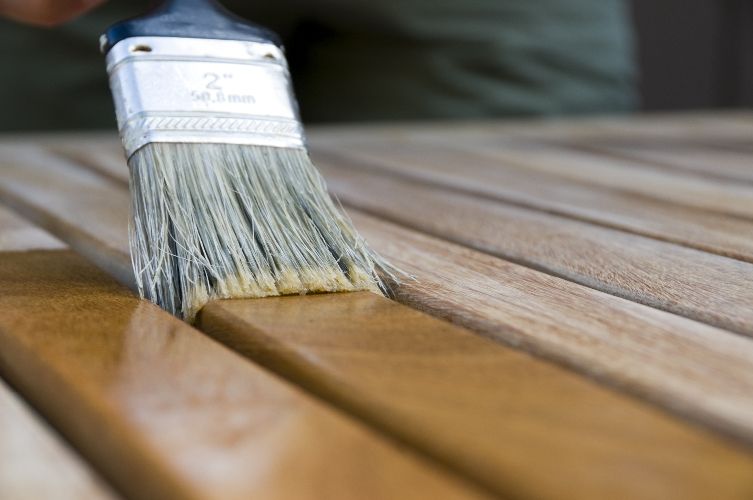 Many individuals still argue that painting wood is a job for anyone. All you need is the perfect brush and paint, and you're good to roll. However, it's until they set on the task that they realize how complicated it can turn. A regular paint job can give your chair, for example, a fantastic look, and hence a lovely home. On many online platforms, you will find some painting ideas. However, only a few share tips on how to do the job like a pro.
Here are some tips that can upgrade your painting art from amateur to professional in no time.
1.Cover up the floor like a pro
Covering up the floor or surrounding furniture is a simple step, and that should never be ignored. It's vital. However, many people find themselves either forgetting or doing it in the wrong manner. For example, many individuals tend to use an old newspaper or plastic sheeting to cover up the areas. At times this covering may work, but this doesn't guarantee a perfect paint job.
The newspapers and the plastic sheeting can be slippery and thus mess your home. Besides, they may leak and hence allowing some paint through and therefore messing with your sweet house. Platforms such as Ideias decor always insist that the perfect material to do the covering is a canvas painter's drop cloth or a contractor's paper. But, you can also add some plastic sheeting below to prevent any leaks that may appear.
2. Clean the wood first
Many people assume that paint can help in covering up the stains and hence cleaning is not needed. However, you should know that cleaning the surface is essential and should never be ignored. The staining means that there is a coat of urethane or some finish, and which can mess with your final paintwork. It's advisable to use tri-sodium phosphate to get the cleaning job done. Removing the stains ensures that the paint bonds well with wood grain. In other words, painting on a stained wood means that your paint job won't last even a year.
3. Sand the wood
Once the TSP has dried up, the next step is sanding. It's critical and should never be ignored. Many people argue that wood bought from the factory doesn't require sanding, and that's wrong. It's not ready to paint. You should get the right sander from your workshop, the orbital sander, for example, and get the job done. However, if you don't own one, you can always buy. It's efficient since you'll use it for the next time. Also, you can rent, and that's in case you don't do the sanding often.
Leave a comment