13 Amazing DIY Halloween Mesh Wreath Ideas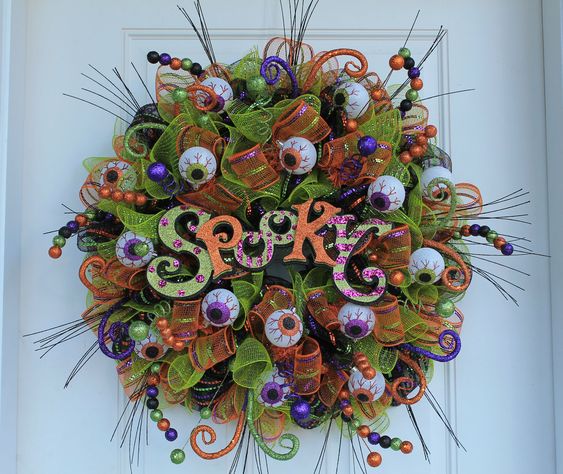 Creepy really can be beautiful and interesting when Halloween is around the corner. Spooky but beautiful was exactly what is wanted for the Halloween wreath for the front door.
All it takes to craft this wreath that will spruce up your front door for Halloween are a few simple steps and an inexpensive trip to the craft store.  You can use skulls, ghosts, skeleton, spiders, witches, pumpkins and more Halloween ornaments to give your house a spooky decor.
We are sure that the images would inspire you to make one on your own during fall.
[Read: How to Make Paper Pumpkins]
How to Make a Halloween Deco Mesh Wreath | DIY 
Leave a comment