24+ DIY Burlap Flowers Tutorials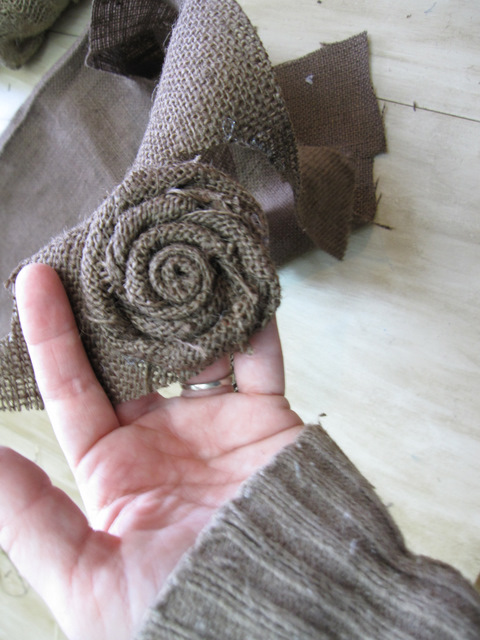 Burlap Fabrics are these beautiful pieces of textile that are made from jute. Being made from jute, burlap fabrics are eco-friendly and most importantly possess environmental sustainability. It is for this reason that burlap fabrics are preferred more than plastic and paper. Just bear the crafty brain and you could end up creating something unusual and unique like burlap flowers. Sounds shocking right? Follow these Easy instructions for DIY how to make a burlap flower and in no time you will have some amazing handicrafts on your hand.
Collection of Free How to Make Burlap Flowers Tutorials
Fed up with the usual flowers to decorate your home? Then these are for you. Make these simple burlap flowers with burlap fabric and change the look of your home.
This step by step guide will let you make something that you can put in your vase and brighten up your living room. Wait till the guests arrive and see the appreciation in their eyes.
Make easy and simple burlap flowers with this DIY. Plastic flowers are so backdated and you need something more innovative and stunning.
Have you ever wondered what can make your room special? Then these burlap flowers are the exact thing that you need. Make your own burlap flowers by following the DIY instructions.
Now, these are amazing! It's easy, it's simple and it's quick. What's not to like about it? This is a great idea to add some décor to your house.
In most cases, you are left with strips or ribbons of burlap after completing some other project that involved burlap fabrics. Don't throw them away. Instead, follow this tutorial to use them in a fantastic craft idea.
Can you make your wedding any more special? Apparently, you can. Use these burlap flowers for your wedding and see how the invitees revel at your crafty idea.
These are perfect for attaching on gift wraps or to be used as a tag.
Simplicity can convey a lot like these simple burlap flowers do. Follow the tutorial and create wonderful flowers with burlap.
Roses do grow on trees, but these are eco-friendly and you don't have to kill a flower to enjoy them.
You can make them by dyeing the burlap fabric and look how beautiful they are.
Fill your Christmas with more joy with these DIY burlap flowers.
An interesting craft idea, these flowers are full of elegance and sophistication.
These are may be the perfect flowers that you can make with burlap.
The best thing about DIY is that you can literally create anything with the basic idea. Like these crafty burlap flowers. Involve your kids to have a fun day out of making burlap flowers.
Sometimes you need a burlap flower that suits your urban chic yet shabby style. You are lucky that burlap suits your style so well.
The rustiness of burlap is superb for your earthy themed home. It goes well with the neutral colors of your rooms and you can even make them for a great centerpiece.
Daisies are beautiful. Burlap daisies are otherworldly. Follow the instructions on DIY and make your own burlap flower daisies.
 19. Purple Burlap Flowers Design
Purple burlap flowers will go well with your daughter's birthday party or in a bridal shower. These will bloom brightly and give a classy touch to your decorations.
There are a number of burlap flower pattern. Do these as they are the easiest to make.
Burlap and lace is a match made in heaven. You don't have to imagine the beauty of these flowers. Just make them.
Just grab glue and some burlap strings and you are good to go.
Dyeing burlap fabric will help you to produce some amazing colorful burlap flowers.
Be stunned at the design of these flowers. Make them yourself to get the proof.
Yes, buttons are not just for your shirts, they can be for flowers as well.
Sunflowers are amazing and so are these burlap sunflowers. Here's a DIY tutorial to get you through the creation of these.
Take a step towards future by saving plants and adopting these burlap rosette flower bouquets.
Have a look at these elegant Burlap Brooch Flowers and make one for yourself today!
Now that you have all the tutorials at your disposal get down and produce some stunning pieces of homemade flowers.
Leave a comment