25 DIY Styrofoam Letters Craft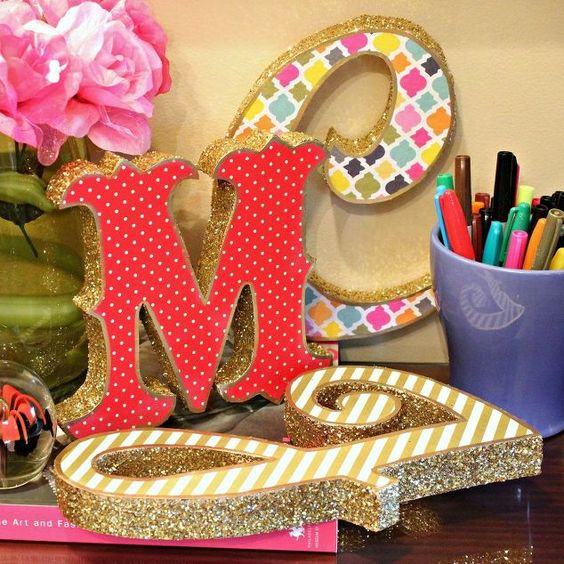 Styrofoam is a highly versatile and a creative craft material for creating letters (alphabets), numbering or designs. You can choose a font style and print size from any word processing program on your computer. Polystyrene foam letters and numbers great for decoration, arts & crafts, DIY for kids too. The cutouts can be decorated with water-based paint, glitter, flowers and customized to your creative levels. Let's explore the amazing ways to cut of styrofoam letters.
How to Make Styrofoam Letters ~ Tutorials with Instructions
Create unique and colorful wall art with large styrofoam letters. A great idea to show your love to your loved ones on Anniversaries, Weddings or Valentine's Day. Once the alphabets are cut, add some color and get some life to it and use as decorative centerpieces.

Jazz up your walls with funky homemade styrofoam signs, letters, and numbers. A cool makeover for your walls which can add glitz to any party.

A great combination of styrofoam and colorful strings to make amazing art for decorating your room.

Wondering how to make giant letters out of Styrofoam? If you want a standing letter sign then take a Styrofoam with good thickness.

Recycle some discarded styrofoam to make these marquee letters with patterned paper printed and some glitterati.

Glitter, paints, and styrofoam can make great party props. Be it your wedding anniversary, baby shower party or sweet 16 birthday, make great letters and signs with foam at affordable prices.
Leave a comment