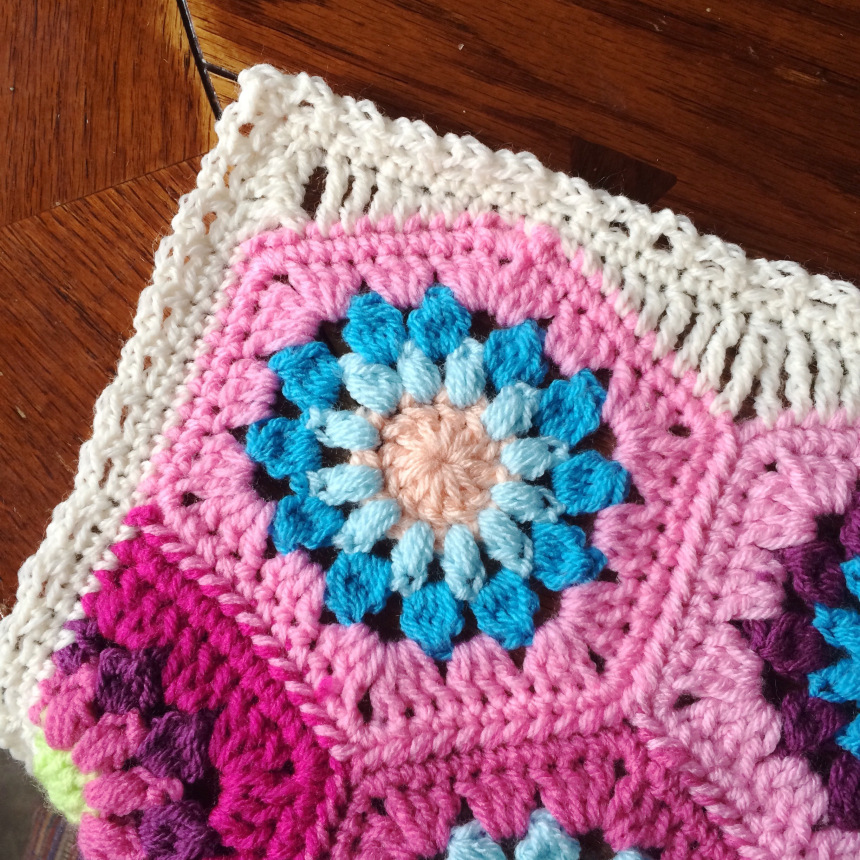 If you are a little unsure about how to crochet border patterns, then we have a compilation of some great tutorials and patterns to guide you with step-by-step instructions. These free crochet borders pattern is easy to follow and simple to make with crochet supplies. You can add these crochet edging borders to any of your crochet projects, be it scarfs, blankets, table runners or more.
Crochet Projects ~ Crochet Supplies
Collection of Free How to Crochet Borders & Edging Patterns and Tutorials
Have you been planning to make something by your hands? Are you scouting for any ideas? Why waste your free time watching TV and playing video games, when you can utilize it to create something so beautiful that you will marvel at your creation. Crochet flowers – yes, you have read it right. Crochet flower could be your go-to project this time of the year.  Afraid not, as these are not complicated at all.
The step by step DIY tutorial will help you on how to crochet these amazing flowers. You can learn the basics of how to knit crochet flowers and apply it to create beautiful designs that are quick, easy and simple. Here are some of the DIY on how to make crochet flowers step by step.
List of Amazing DIY Crochet Flower Tutorials
Look how amazing these look. You know you want to make them, so why wait? Follow this easy guide and create one of your own.
The best thing about crochet flowers is that you can knit any pattern you like. This is one of the many patterns and you will certainly enjoy creating them.
Who doesn't love it when things get easy? Same with these flowers, they are easy to make and they are stunning. When you are just a beginner in crocheting, this is the perfect way to go.
You can use these small and tiny flowers to stitch them on clothes to give a fantastic 3D effect to the designer wear.
This is perhaps one of the best crochet flower design. Look how amazing they are!. Can they be any more beautiful?
When you are just a beginner treading in the path of crocheting then you will need to learn how to crochet flowers with a good and simple tutorial. This is apt for you.
This two layered crochet flower is perfect as a boutonniere or a corsage. Glam up your prom night with this crochet flower pattern.
This flowered lace crochet pattern is unique and fabulous. Make this with the instructions given and surprise your friends.
Why not make this large crochet flower to decorate your room? You can attach this to your door or even use it as Christmas wreath. Isn't this cool?
Express your love with this hand knitted rose crochet flower. Make a bouquet out of the rose crochet flowers and gift it to your loved one on Valentine's Day. Like your love these flowers will stay fresh for ages.
If you like your flowers small, like many do, then this tutorial is ideal for you. The step by step guide will give you all the information you need to make these.
Why not make these for the vase that you have in the living room? They will go perfectly with your home décor and you won't have to change the flowers daily.
The 6 petal pattern is just stunning. You can make them and then stitch it to your hand bag or tote to add the perfect summer feel to them.
Aren't these just adorable? They are perfect for your little girl's dress as they will bring out the femininity along with added cuteness.
What a great way to wish someone a happy birthday or congratulations. Dump the conventional flower bouquet and try using this. You can even use this in your wedding. Sounds perfect doesn't it?
This 5 petal flower looks great as well. You can learn how to crochet this beautiful 5 petal flower by following the instructions.
If you are looking for the perfect brooch to go with your dress, then search no more as the solution has arrived. Make these crochet flower brooch and stun everyone at the party.
You know that if you make a number of these and stitch them together, you will get an amazing shrug out of it. No need to thank for the tip.
The flat crochet flower pattern will be great for your baby's crochet dress. Make them with the tutorial provided.
The star and flower, what not to like in it? They are just the right thing to make with crochet.
Want to add the wow factor to your dress or gown? Make these crochet flower edging pattern to border your dress. Perfect for the summer dress you bought from the store.
When you are planning to make something unique to suit your personality, make these. It can't get more unique than this.
This pattern gives a 3D effect to the crochet flower, making them stand out whenever and wherever you use them.
If you love peonies so much, then make them in crochet. You can use them as a hairclip, brooch or a gift tag. The options are a plenty.
Daisies are the flower of all occasion and seasons. Making crochet daises will add to the beauty of the crochet that it already holds.
You can use this hexagonal flower pattern as coaster or glass cover. Beauty lies in detailing and these are as fantastic as it can get.
One of the finest things that you will create in your lifetime. Look how stunning they are. Make a bouquet out of them and present it to your loved one.
You should try to make these crochet flower as they are easy and the tutorial is free for you. Make them and marvel at their beauty.
Lotuses are a gracious flower in themselves. Making them in crochet adds to the graciousness. They will go perfectly on your crochet table cloth or wall hanging.
These colorful flower motifs are just the right thing to use in an afghan or a trendy muffler or scarf.  The idea should be yours on how to use them and you will be surprised to find out the ways they can be used.
This crochet flower motif is great for anything you want to use them in. you can use them solo or pair them with something else.
These are just the cutest thing. Make them with this easy tutorial and wait for people's reaction, when they see them.
You can even use button on crochet flower to add that extra bit of adorableness. Why wait for later? Make them now as you have the best tutorial available.
Pearls can be as elegant as elegance can be defined. Adding pearl to your crochet flower boosts up the graciousness of the design and the pattern. A fully white crochet flower is always preferable with pearls.
This vintage design brings out the depth of a crochet flower. They are stunning and you will be proud to own one yourself.
This layered pattern adds the bit of sophistication to the design. Flaunt it with your new dress and make everyone jealous.
By clicking on the link, you will get a thorough tutorial, supported by images and guide that will allow you to make crochet thread flower pattern easily and swiftly.
The ideas presented above will help you in your venture of crochet flower making with proper instructions. These are all crochet flower easy and free tutorial and you will even get YouTube videos to guide you as well. So have fun crocheting!
Now that you have some time on your hands this summer, why not get creative and make something?  So, what can be intriguing enough to motivate you? Well, here's an idea let's make an Afghan!  Okay, you are wondering what Afghan is, right?
Don't worry you have seen it a number of times since your grandmother's home or in your mom's closet, but you actually never knew its real name. You know it as a 'throw'. Afghans are knitted or crocheted blankets made of wool.
Yes, they are those colorful blankets with beautiful patterns that you have seen thrown over a rocking or a sofa chair. Afghans are generally hand knitted by a family member and it is then passed on generations after generations as a family heirloom.
So, why not create a memory of your own and pass it on for generations to come like a keepsake?  Are you thinking, how I crochet afghan? Worry no more, as below, you will find instructions for crochet afghans that will provide you with a detailed guide to the procedure. These DIY crochet afghan tutorials are easy and simple and will give you a number of Afghan ideas so that when you create them, people wouldn't stop complimenting you on your creation.
Collection of Free Crochet Afghan Patterns, Stitches and Tutorials for Beginners, Intermediate and Skilled Crocheters
Why not make something bright for your baby? These soft Afghans have a color changing pattern, making them perfect to brighten up your baby's room. The easiest way to create your own blanket is to use simple stitches, like double or half double crochets.
The devil lies in the detailing. These beautiful star patterns are just the right thing to do if you are planning to gift the Afghan/ blanket to someone special. Just imagine the smile on their face.
These are just amazing! Try to incorporate two to three colors to bring out the gravity of the pattern. Aren't the ripple pattern mesmerizing? Follow the DIY instructions, so that you can create them easily.
It will be overwhelming for you to follow the harder more advanced patterns at the first go, so why not start with the basics? This step by step guide is designed for the beginners. You will get pictures and images to make the process easier.
If you are not satisfied with the double crochet ripple pattern, then try this similar, yet different pattern. The tutorial will help you to get through the making process and you will have a fine afghan in your hand.
Now, who doesn't need a good tutorial with pictures?  This step by step guide comes loaded with pictures that allow you to get a thorough guidance when you are making your afghan.
This crochet pattern is fantastic and what makes it more attractive is how easy it is to knit. If you have a friend's birthday coming up, surprise her with this Tunisian style crochet afghan. Sounds exotic, right?
The great thing about this pattern is that you can make some amazing chic throws. Follow the pattern and the style given and you will end up with a trendy throw, which you can wear to work in the winter.
Okay, so you may have seen this pattern a hundred times, whether it is at your granny's sofa or at your aunt's house. This is a perfect time to knit one with your own hands and gift it to your grandma to replace the old one.
Choose three distinct colors to get a striking piece of Afghan or choose three different shades of the same color to get a more soothing one.
Make these to gift someone as you can't miss the chance to see the look on their face.
These are simple, yet stunning. A multicolor combination is much preferable as they bring out the zig zag pattern.
If you need a simple and easy crochet pattern on Afghan with homespun yarn, follow this tutorial.
Ah! How beautiful are they? The round, circular design is just the thing for you to make to welcome guests into your house.
It is time to get creative and put some work into your afghan knitting with a single color yarn. The Instructables will guide you through the whole process.
Make this for your kid. Your little Dark Knight needs his Afghan cape.
Why not make these to welcome that little guest to your family? The pink ribbon just adds the bunch load of cuteness to the Afghan.
This pattern is hypnotizing, but that doesn't take away from the fact that they are amazing!
This site will provide you with numerous free crochet afghan patterns, complete with tutorials.
Make these fun Afghan by following the guide complete with pictures. This pattern is popularly known as C2C Crochet Pattern.
Now, isn't that a design to reckon with? See how good they look.
Make something like this to decorate your drawing room. The guide will help you in this.
To match your art deco interiors, you will need a vintage style afghan and you can just make it yourself with this effective DIY tutorial.
Geometric shapes and wool really go well. Want proof? Make this hexagonal patterned afghan and you are sure to be satisfied.
These designs are quite sophisticated. The best is that you can wear it with your jeans or gift it to your aging grandma.
Do you live in Texas? Then this is the perfect afghan for you. Show the love for your state and display them proudly in your living room.
Follow this tutorial to make this amazing afghan for yourself.
Stripes are always a nice welcome. Make them with the tutorial and some good color combination with a modern chic look.
Red and white always looks so festive that you can't ignore this pattern. Gear up for the holiday season already.
The free easy crochet afghan patterns are the ideal addition to your home or your closet.
Spread the joy and love of Christmas with these Christmas afghans. This free and easy guide will give you a head start in your creation.
The best way to create something unique will be to invent something from your own. Until then follow the tutorial to stitch a unique afghan.
This elegant design is everything. The magnificent beauty that this antique Afghan design carries is unparallel. And you can make them for your aunt or your mother for their birthday.
Using one afghan in two ways? Yes, this can be used on both sides and that is something your mother will absolutely adore.
If you are wondering, how do I crochet hook patterns? Then wonder no more, as this DIY will give you every information you need.
Give your little superhero the joy of his favorite superhero by knitting this Spiderman patterned afghan. Just the perfect thing for the kids, who don't want to wrap themselves, in chilly winter.
A color is always something that we should have in our life. And what best way, but to knit an afghan that has all the colors of the spectrum. This is unisexual, so you can make them for your kids, your friends and even for your aunts and grandmas.
This rose pattern will bring such an amount of satisfaction in the person, whom you are planning to gift it. They will treasure it all their life.
Who said owls are ugly? Look at this pattern and see for yourself that owls are cute as a button. Make them for your kid and see how they love it. These Hooded Crochet Afghans will get them excited.
Butterflies are always beautiful and knitting them on an afghan is just the right thing to do. Adding crochet borders will look very pretty.
This unusual afghan pattern is sure to attract the attention of others around you and you can make this by following the DIY tutorial which also has pictures and images to give you a complete idea.
Aren't these just adorable? Make this for your kids or to gift someone on their birthday. The kids will absolutely love them and so will the adults.
Cats are just adorable. And imagine how adorable they will look on an afghan. If you don't know how to knit a cat on Afghan, then follow this tutorial.
The crochet shell stitch is a beautiful stitch that has a number of variations, such as the v-stitch shell.
You are now in the possession of some great ideas, which you must now implement to create your own crochet afghan. You should share your joy of making these afghans with your family and friends. How can anyone feel the true beauty of joy, if they can't share it? Make these Afghans and gift them to your loved ones and see how they love every inch of the effort you have put in them.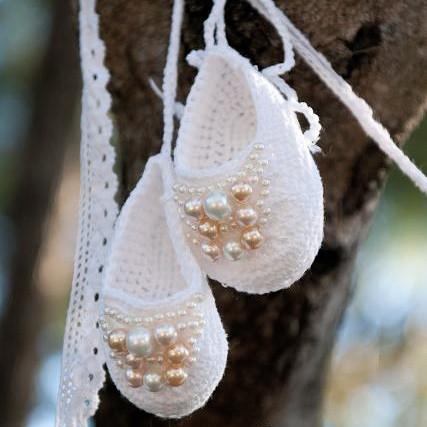 What can be more beautiful than creating something for babies? The babies are the most adorable in the world and when you make something for them then it is special, as you are creating them with love. With this in mind, why not make some cute little crochet baby booties? These will be perfect to keep your baby's feet warm in winter and they look amazing on their feet.
Love can be expressed in many ways, and making pretty crochet booties are one of them. You can follow the instructions for crochet baby booties provided below to make a pair by your own hands. These easy and simple DIY guides will give you some great creative ideas to make crochet booties.
36 Best Tutorials for Crochet Baby Booties
These are ideal as a gift for a baby shower or just to make for your newborn. Oh! How charming they will look.
Now, aren't these the prettiest things that you have ever seen? Now imagine how amazing they will look on the baby's feet.
These simple crochet baby booties are easy to make and you can follow the tutorial to make one yourself in your free time.
Your newborn needs care and love and you can provide both by making these crochet booties for them. The best thing about these booties is that they are extremely easy to make. The simple procedure will not make you work hard, distracting you from your child. You can make them when your newborn is sleeping.
Even though blue is the standard color for boys, you can choose any color for the baby boy. Yellows and greens look adorable on babies and why create any color distinction among babies? They should be able to enjoy every color used in these cookie monster cookies.
Single crochet is a gorgeous crochet pattern. Use this pattern to make the charming booties that your baby's feet deserve.
Make these with the same amount of love you have for your baby girl. Anything made with care cannot be anything but good.
These are perhaps the best free crochet baby booty patterns you are going to get online for this winters. The designs make these booties look like grown up boots and that's adorable!
This crochet baby booties tutorial will allow you to make some real easy crocodile stitched crochet booties and marvel at the stunning pieces of your handi-work, once you complete.
Awww! Aren't these the most delightful? Oh! The little ballerina that your little girl is. Make these for parties and pair it with a lovely dress. She will look like the angel that she is.
The beauty about these is that they look hard but they are really easy and simple to make. Follow the guide and nurture your creative side.
If you are wondering what to gift your friend on her baby shower, then these are just the thing. Follow the crochet baby booties tutorial for loafers and surprise your friend with the most precious gift that she will get.
Your baby is going to have her first birthday and you haven't found the perfect booties yet? Afraid not. These quick and easy crochet booties with lace will make her the belle of the ball and they go with all kinds of dresses.
You newborn needs the best care possible. When they are this young you try to provide everything that your baby needs. So why comprise on booties. Make these adorable crochet booties for your newborn and show how you care for them.
These free crochet baby booties patterns are just what you need for a stroll in the park or a visit to the zoo. The dual color combination stands out and makes your baby's feet look pretty.
Your baby needs protection in winter. These high top booties will completely cover your baby's feet from the cold weather.
Your baby is beautiful and so are these stitches. Imagine the compliments that you will get for creating such stunning pieces of booties. The tutorial on how to crochet baby booties step by step pictures will let you make this intricate crochet design easily.
Anything handmade shows your love and care for the one you are making. This guide will provide you all the information on how to crochet baby booties step by step with details and pictures.
Bows can make anything look endearing. They are lovely for a newborn's booties. Don't believe? Look at the tutorial and marvel at the cuteness of the booties.
There is a saying, "cute as button"; this is especially true for these booties with buttons. They make a simple crochet booty so better that you even wonder how that is even possible.
Make your baby girl the little diva that she is. With this how to crochet baby booties video and tutorial, you will be able to make these stylish pattern booties that are sure to give that fashionable touch to your daughter which you yourself possess.
Aren't these just fantastic? See, how good they look! Pearls can make anything look elegant and sophisticated. This free tutorial will help you to make these angelic booties by your own hand.
This pattern of crochet booties has been a favorite since the beginning. And why wouldn't it be? The pom poms add such an adorable factor to the booties that it is hard to not use them on the booties.
Animals should play an important part in your kid's life as they teach them compassion and empathy. Having these rabbit booties will intrigue your kid's love for animals and they will look cute doing that.
It is necessary to have a number of crochet patterns at your disposal if you're an avid crochet booty maker. The free crochet baby booties patterns that are available here will give you some great ideas which are creative as well as easy and simple.
It's never too late to learn. If you are having a baby or someone you love is having one and you want to surprise them with these crochet babies then learn how to make them from these easy tutorials that provide you step by step guide to make your own crochet booties.
Making crochet booties are quite easier than they actually seem. You will need the right guide and you will be able to overcome the fear of creating these. This DIY guide and pattern will help you through the process of making crochet booty.
It never harms anyone to look posh sometimes. Know that posh on babies is the most adorable thing. So don't worry about what people say, just make these cute booties.
 29. Crochet Baby Booties With Super Bulky Yarn
They are fluffy and they are snugly. They are the perfect pair that your baby needs.
Babies and baby cowboy boots can be the cutest thing that there is. These mature pair of boots looks so charming on your baby's feet that you won't be able to stop yourself from clicking a bunch of pictures.
The great thing about making your own crochet booties are that you can make them in innumerable patterns and sometimes you can invent new patterns as well. This vintage baby booties crochet pattern is one of them.
When you are making crochet booties for the first time, you will need some easier pattern and process to follow to make the booties. This DIY tutorial is specifically designed for beginnerswith step by step instructions.
You may have worn Converse shoes a bunch of times. How about making one for your kid? That too in crochet.
White and Red goes with almost every dress of your child. So make these crochet booties following this easy tutorial and take advantage of its versatility.
This stitch is just the right thing to go with crochet. They are just simply adorable.
This is another one of the delightful crochet patterns. How to crochet baby booties step by step pictures and tutorials will help you to make these.
It is always nice to get some help when you are trying to make some as endearing as these crochet booties. These DIY tutorials will help you with a step by step instructions to guide you on making the fantastic crochet booties that are going to bring a smile on your little ones face.