12+ Cute DIY Ways to Make a Dinosaur Pinata at Home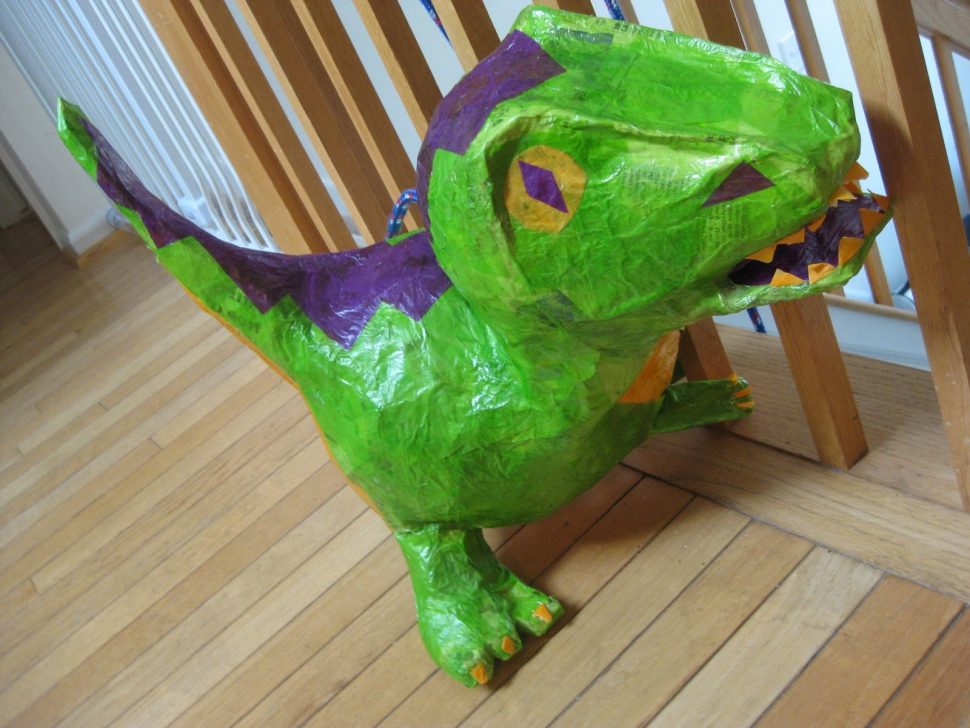 Pinatas contain chunks of surprises loved by the young and the old equally. These contain small toys and sweet treats that shower down on the person who bursts them. They can be made into any shape and any size, so today we go for dinosaurs pinatas and their eggs. Kids will be roaring with excitement seeing an extinct T-Rex Dinosaur Pinata full of goodies. These vessels of happiness are fun to make and even more fun to burst.
Paper mache is the most common technique to use pinatas with some simple supplies like a balloon, paper, and paper mache paste. So go Jurassic with following linked tutorials which are your guide to making amazing dino pinatas with step by step instructions.
How to Make Di

nosaur Piñata at Home
DIY-ing these dinosaur pinatas not only saves money but might help your child to develop a hobby for art and craft. It also helps in recycling the boxes that you might think of as waste. Follow any of the above links to create one for your child's next birthday party.
Leave a comment