15 DIY Candy Sleigh Craft Ideas for Christmas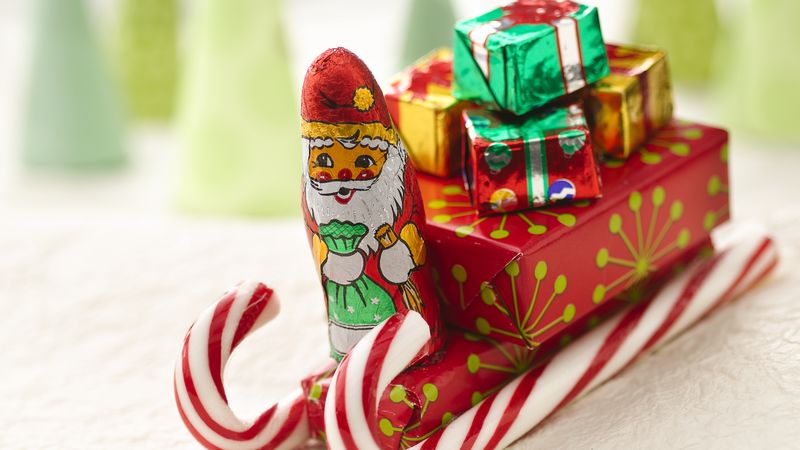 Creating some adorable and cute crafting ideas for kids this holidays! Turning candy canes into homemade sleighs topped with chocolate bars and goodies. These Christmas candy sleds make fantastic gifts for friends, neighbors, and co-workers and are great as table favors for your holiday celebrations.
You need a hot glue gun, glue sticks, bags, kit kat, candy canes and whatever candy you'd like to put in Santa's bag.
[Also Read: How to Make DIY Wine Cork Ornaments for Chrismtas]
How to DIY Make Candy Sleighs Yourself for Christmas
If you are wondering how to attractive do a table décor this Christmas, this candy treat could be your best bet. Click on the above link to know how to make it.

 

These Santa's Candy Sleigh treats are super easy to make, perfect table décor and a take-home treat too!

For each sleigh, pipe glue along sides of 2 candy canes (in wrappers); attach to either side of candy bar to make sleigh runners. Glue the Santa, trees and candies.

 

Your friends and kids are going to love this adorable candy sleigh idea. You can make a handful of them and give away as little favors to your guests.

 

These DIY Candy Sleighs are easy to make, and you can have them ready to go weeks before your big day.

 

I think these Candy Sleighs are perfect for stocking fillers and kids will love the chocolates and candies loaded on the sleigh.

 

Enhance the looks of this beautiful candy cane sleigh by attaching it to a handmade Santa or reindeer to pull it.

 

Milky Way Bar Teddy Graham Candy Cane Sleighs are pretty easy to make and a yummy treat too.

 

Free Printable Candy Sleigh Template
Leave a comment