22 Amazing DIY Wine Cork Ornaments Ideas for Christmas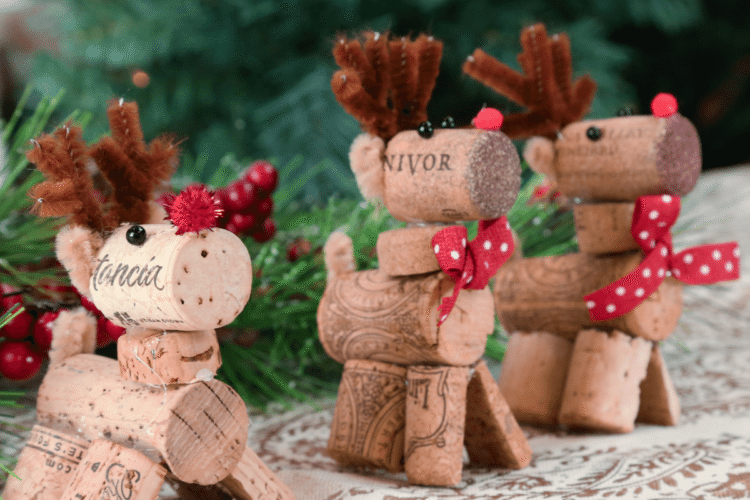 It's Christmas and time for some holiday crafts with kids! Let's use old popped wine corks and use them creatively to make stunning ornaments for the festive season. You can add embellishments, and colors to the natural color of the cork and turn them into great ornaments. Browse through some cool ways to repurpose your old wine corks and make beautiful and cute ornaments for the festive season.
Collection of Creative Wine Cork Ornaments Ideas and Tutorials
It's fall and in no time there will be Christmas knocking our doors. It's time to make some easy homemade ornaments from wine cork to decorate our Christmas trees. This is a simple tutorial for beginners. All you need is some old wine corks, glue gun and some accessories of your choice to get creative.

 

If you are looking to make some unique and awesome ornaments for this festive season. Try this tutorial. Adding charms with ribbons to these wooden corks looks perfect for decoration.

 

Time to get crafty this holidays. A simple yet cute design to adorn your walls and decor.

 

Making these cute little reindeers for decorating will give your house a great look.

 

 

This one is a simple gingerbread made from corks. Hanging ornaments if handmade can be great fun to make and gift too.

 

Some amazing cork projects which are affordable and handmade. A wonderful idea to re-purpose stacks of old wine corks. Splashing some colors and using some buttons or embellishments will make it look vibrant.

 

Use some glitter and glam to make these wonderful snowflakes hangings for this festive season. A very elegant design for your home decor.

 

Making Christmas ornaments from wine cork is a fun project for this season. This video tutorial explains it step-by-step how to make this quick.

 

Creative crafts made from hand are always special. Let's spare some crafty time and make unique ornaments out of wine corks. Best ways to recycle old stuff.

 

Wine Cork Rudolph Ornament hanging from your Christmas trees will give your decor a complete look. Try making these lovely designs and gather compliments.
Leave a comment