15 DIY Duct Tape Phone Case | Interesting How To's & Tutorials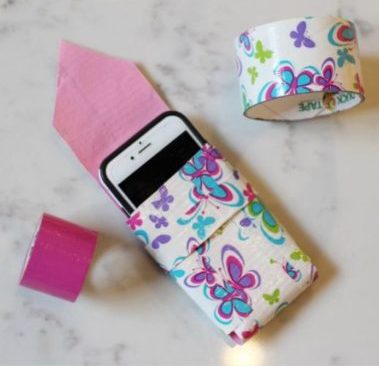 Duct tape crafts and projects are always in demand owing to its easy availability and inexpensive cost. You can experiment with endless duct tape projects from wallets to phone cases. You can learn some amazing and interesting ways to make unique DIY Duct Tape Phone Case and decorate it with buttons, accessories or embellishments! We list some creative DIY Duct Tape Phone Case tutorial with step-by-step instructions to guide you make your project easily.
Compilation of How to Make Duct Tape Phone Case Tutorials
This holiday season time to make these cute and amazing designs for your phone cases and flaunt new cases every day. You can make this for guys as well with less girly prints on the duct tape. An affordable and quick way out for cell phone cases!
Leave a comment