19+ Cute Crochet Ring Patterns | Crochet Finger Rings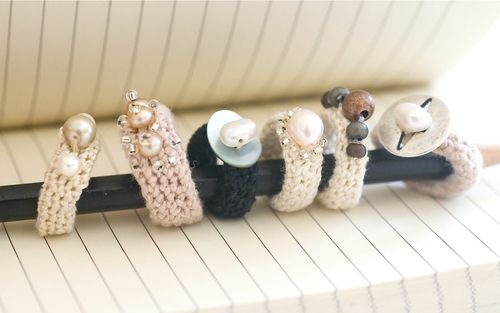 Make amazing crochet projects this holiday and make handmade jewelry on your own. Easy Crochet craft like making crochet rings won't take much of your time and look great with your outfits! Make your own pretty Crochet Ring Patterns with detailed explanation in all tutorials.
Collection of DIY Crochet Ring Patterns with Step-by-Step Instructions
You can decorate your crocheted rings with beads, pearls, and embellishments of your choice to sport a vintage of stylish look.

 

This little Crochet Ring Pattern takes less than an hour to make, and it adds the perfect handmade crafty touch to any outfit. You can Download Free PDF Pattern in this tutorial and play with your creative instincts. Adding, stones, beads, or button of your choice will give it a great look.

 

For all crochet addicts, make these cool and colorful crochet rings for this winter matching your outfits. You can make these rings with simple leftover yarn with a combination of various colors.

 

Wondering how to crochet a ring on your finger, just follow this simple tutorial and make amazing rings!

 

Make beautiful crochet ring and other jewelry pieces using yarn of your choice and a corresponding hook!

 

Crochet finger rings are great pieces of handmade jewelry. You need some metallic rings and need to crochet designs around it. A simple tutorial to follow with step-by-step instructions.
Leave a comment