25 DIY Macramé Keychains with Instructions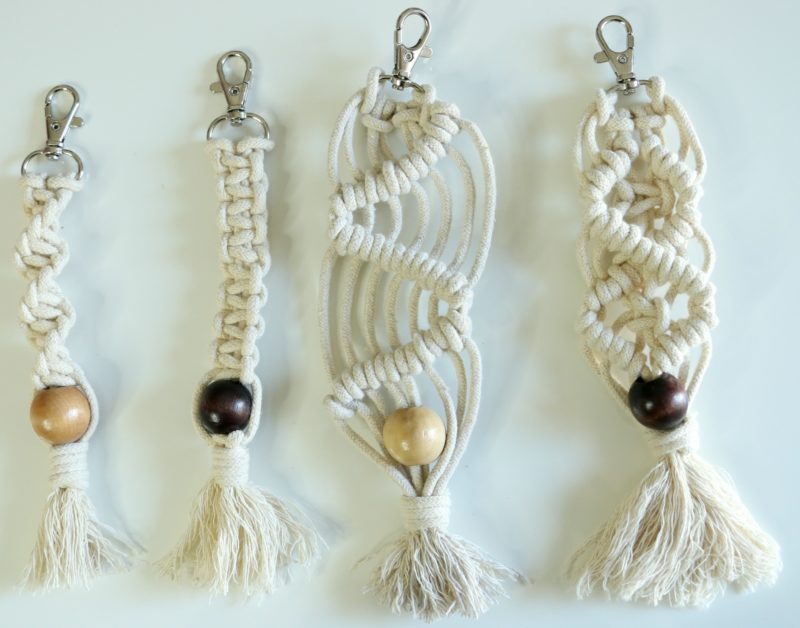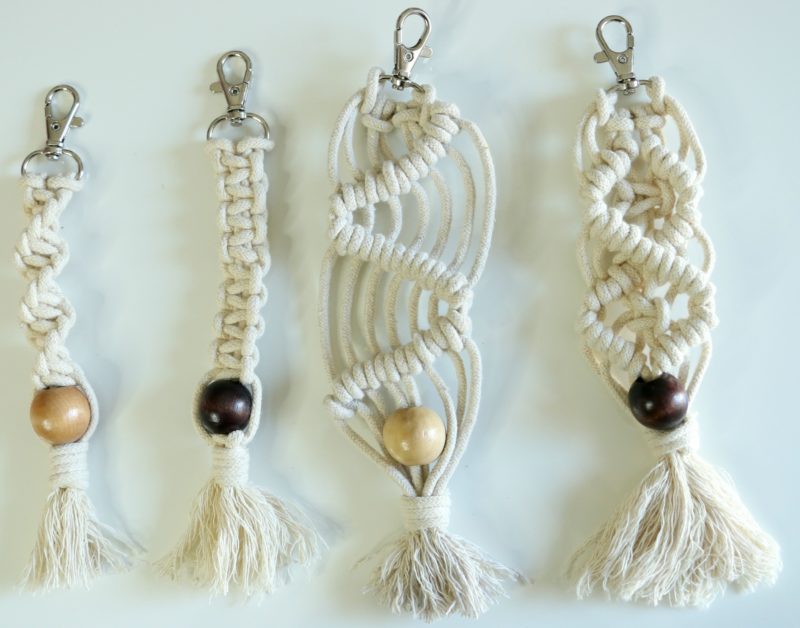 Macramé is not just popular for wall hangings and curtains, but custom macramé keychains are trending these days. They look elegant and artistic at the same time. Try these amazing knots and make your own keychains with macramé techniques. We have compiled some of the coolest macramé keychain tutorials with instructions to guide you.
You May Also Like: "How to Make Macrame Hammock"
How to make Macramé Keychains: 23 Unique DIY Ideas
This is an adorable macrame keychain is made using beads and easy macrame knots. You will need a metal clasp, some beads, and some macrame cord to finish this project. The finished product with amazing patterns is a great handmade gift for macrame lovers. Follow the amazing linked video tutorial by Melanie in melaniekham.com for the detailed instructions to guide you.

 

Make this rustic yet designer keychain pattern using square macrame knots. This textured pattern will surely be an eye-catching accessory to add to your charm.

 

Making interesting macrame keychain designs seems a cake walk with this tutorial. You can weave and knot amazing patterns using beads, colorful threads, and macrame cord.

 

I loved these interesting patterns from Creativkits.com.au. The different knotting techniques used with colorful wooden beads, fringes, and keyrings are tempting enough to make one of your own.

 

Making macrame owl designs is one of the most popular designs for all macrame lovers. For more macrame owl patterns click here.

 

This is quite a creative Do-it-Yourself macrame project to make your own unique keychains. You can use trendy colored ribbons to add to your creativity.

 

You May Also Like: "How to Make Beaded Keychains"

Learn how to make this macrame heart design for keychains, necklaces, and decorations for your loved ones on Valentine's Day.

 

This is an aesthetically beautiful design made with intricate macrame knots. This Boho touch looks amazing and is a wonderful gift for loved ones.

 

Cute Macrame Keychain Holder

This intricate design involves the basics of macrame knotting techniques and helps you create a textured keychain hanger that will gather all compliments. You can add them to formal bags for a quirky look.

 

Whether you're looking for a cool handmade keychain or an elegant beaded one that gets compliments everywhere, this tutorial is your answer.

 
Leave a comment