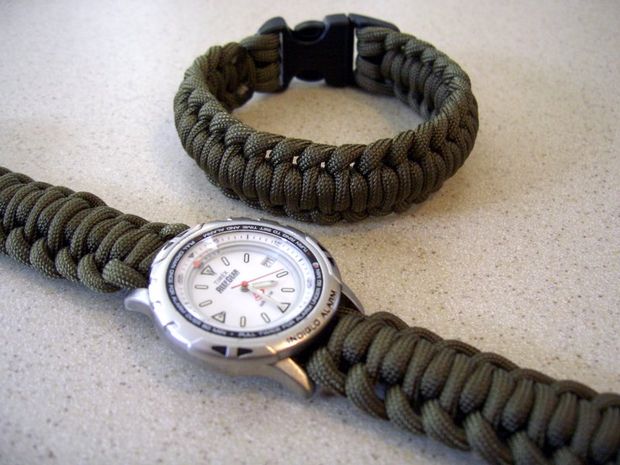 Paracord is a stylish and durable accessory and is ideal for outdoor activities. Paracord Lanyards and other paracord projects are always preferred owing to the light weight and durability of the material. Let's make some sassy and trendy paracord watch bands and wear it around your wrist making a style statement.
Compilation of DIY Tutorials with Step-by-Step Directions on How to Make a Paracord Watch Band
Time to weave some cool paracord watch band from the patterns of your choice. Whether you want to trendy a sporty and bulky look or a simple classic one paracord meets all your demands. With the variety of knotting and weaving techniques, you can make unique handmade paracord survival gears and accessories!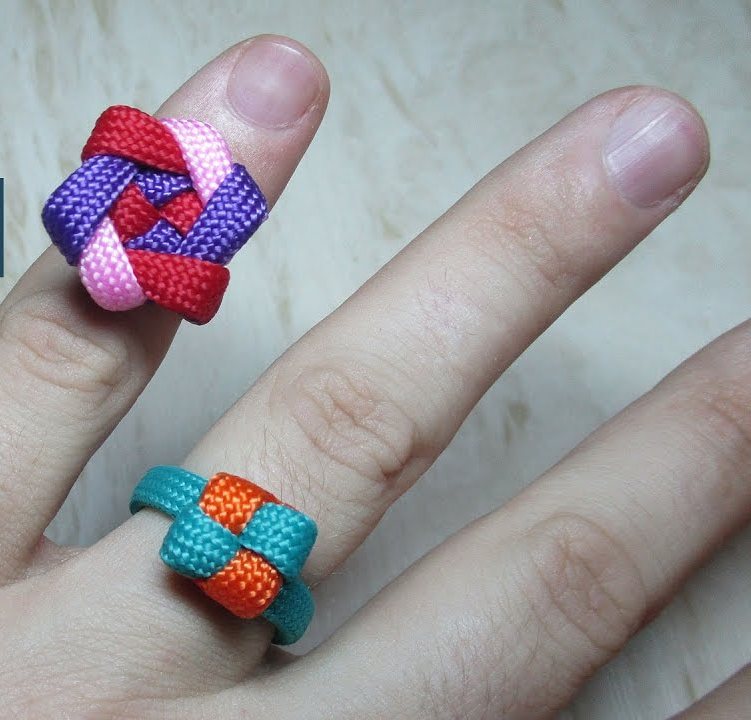 If you have a passion for paracord projects and you have a lot of paracord scraps left which you hate to trash, then its time to re-use those paracord strings. Browse through this amazing collection of DIY Paracord Ring Ideas and add great braided rings to your jewelry collection. Time to experiment with knots and braiding techniques to create wonderful paracord rings.
Compilation of How to Make Paracord Ring with Step-by-Step Instructions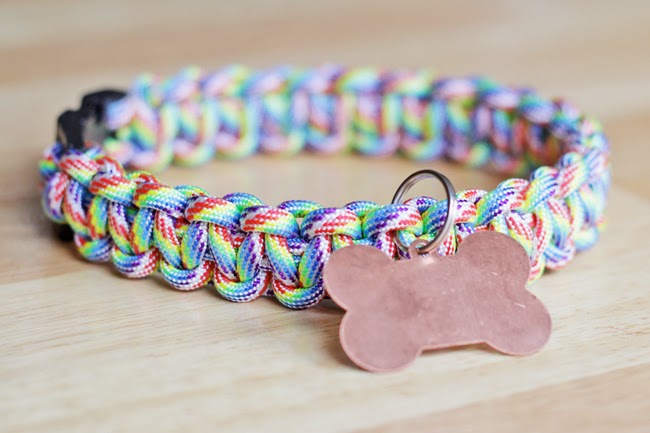 Parachute cord or Paracord is an amazing thing to make useful paracord projects. Here we are going to make something handmade for our furry babies, our "DOGs". Let's browse the different methods to make DIY Paracord Dog Collar with step-by-step instructions. Time to make some killer dog collars with ultimate patterns and colors. You need some basic paracord supplies for this project.
Compilation of Easy Tutorials on How to Make Paracord Dog Collar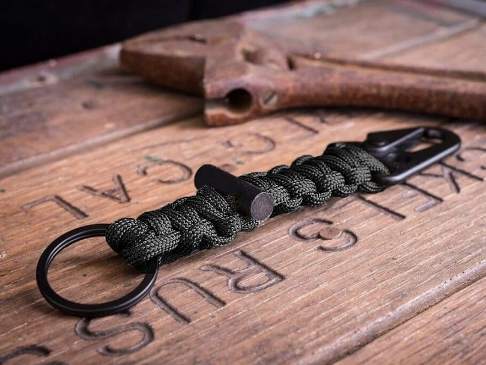 Parachute Cord popularly known as paracord is crafter's favorite paracord project these days. Explore with a variety of paracord ideas for paracord projects which are handmade and a cool style statement for treks and campings!
Learn how to make amazing Paracord Keychain patterns with step-by-step instructions in the tutorials given below! You can be creative and design wonderful keychains to hook your belts or bags!
Paracord Keychains Basic Project Requirements 
                             Lighter &
 Scissors
The step-by-step instructions in the tutorials will make the process easier for creating different paracord patterns. In case you have tried working with paracords before, then you do have the added advantage of learning the knotting techniques quickly.
Collection of How to Make Paracord Keychain Tutorials & Patterns
Browse through these interesting designs and make a new paracord project for your keys! Share your creations and start playing with paracord knots today!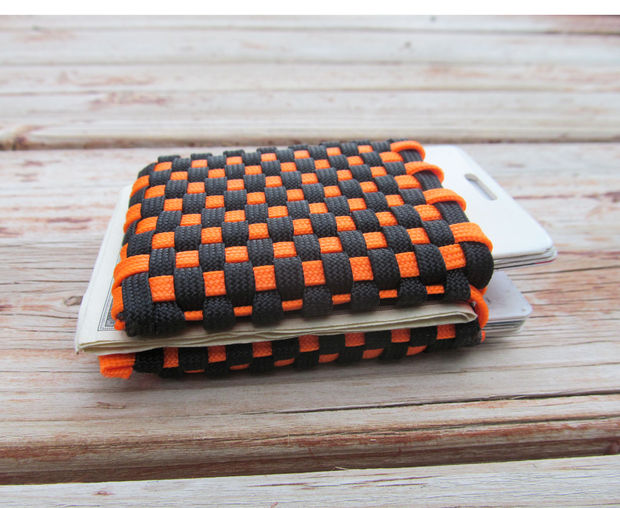 Time to explore with some more paracord ideas! You can make paracord wallet and bi-fold wallets which are of great utility and is a great style statement.
For all Paracord lovers, browse through the collection of unique and creative DIY Paracord Wallet Designs with proper instructions to guide you well. A great survival gear for trekkers and hiking enthusiasts.
How to Make Paracord Wallet Tutorials & Ideas 
If you like exploring different paracord projects, try making these easy and simple wallet designs out of paracord. A great accessory to carry for outdoors.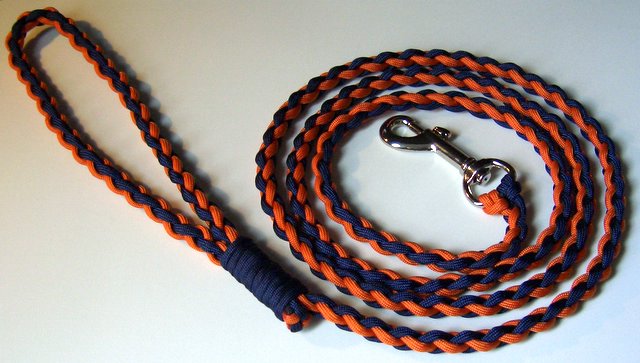 Learn how to make amazing Paracord Dog Leash Designs for your cute little dogs. It's a wonderful feeling to use a handmade and homemade accessory for your adorable dogs! The patterns are easy to follow with step-by-step instructions!
>>Paracord Dog Collar ~ Paracord Supplies 
Easy Tutorials and DIYs on How to Make Paracord Dog Leash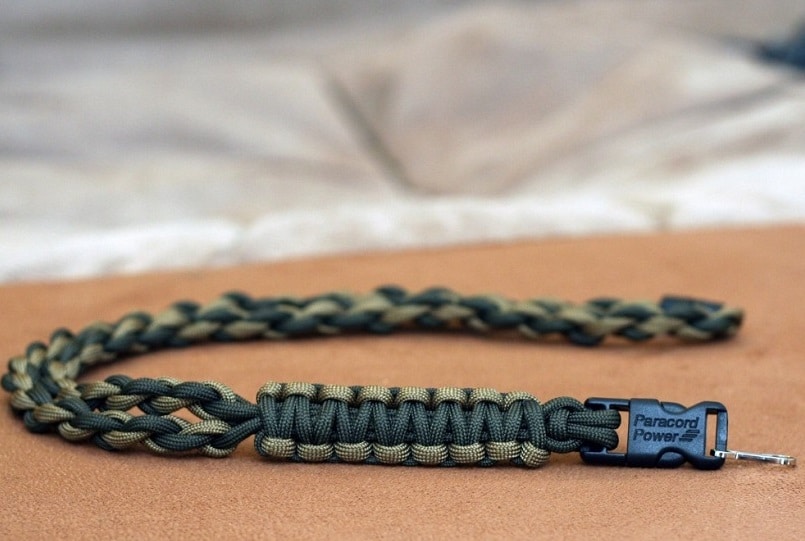 Paracord is an excellent and sturdy material to make Lanyard. Making Neck lanyards are ideal for holding id cards, keys or important pen drives.
A must-have outdoor gear to keep your essentials safe and near you.  Sharing some amazing Paracord Neck Lanyard Patterns and Instructions to guide you step-by-step to make perfect neck lanyards.
Collection of How to Make Paracord Neck Lanyard Ideas & Instructions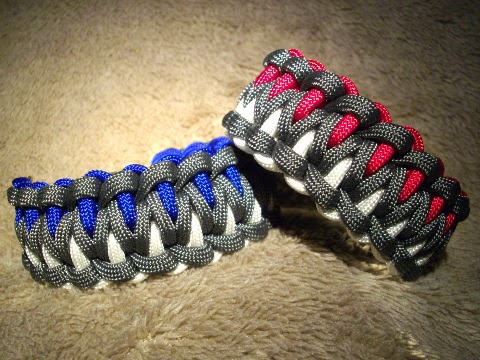 Paracord, which is also known as parachute cord, is a kind of rope with a keen core and outer mantle mainly used in parachutes in case of emergencies. They are not only fun projects to make but are also with a sporty appearance.
The DIY paracord bracelets have different designs. You can even modify these patterns with different kind of stitches.
Paracord bracelets can be with a buckle or even without a buckle. In this post, you will also learn different types of DIY Paracord Bracelet Patterns like the viper weave, cobra weave and much more which are simple and fun to make with instructions in the tutorials.
Here are 17 DIY Paracord Bracelet Patterns Tutorials with Step-by-Step Instructions:
Your day is going to get even better with these Viper Paracord bracelets when friends would ogle at them. So go ahead and make them. You can use any other color with black to get a look of your choice.
Chill and trendy have joined hands to bring you this black mamba paracord bracelet pattern which is a slight modification of the Viper pattern. This one is easy to make once you make the Viper. This is also known as Cobra over Fishtail Paracord Bracelet.
Do you love fishtail braids? I know you love it and this is certainly the one for you. No matter how many exotic markets you travel to the ones made by your own hands will always be more enticing.
For all those seeking adventure out there, this is a must-have on your next trip. Not only useful but also fashionable, you will definitely adore this.
Make your vacay that much cool with these bracelets with latest designs. They are extremely easy to make with this tutorial.
This gives a rugged look and is extremely handy. These cool-girl-must-haves depict a strong weaving pattern.
You must be wondering how to make a paracord bracelet without buckle? This bracelet without a buckle will make an outfit on point. Stay on top of the ongoing trends with this bracelet. Make it with dark colors to look bold and beautiful.
Summer is about having endless fun with your friends and family. So go out in your chic outfits sporting these bracelets. The buckle gives an additional paracord look apart from the firm weave.
Multiple snake knots when weaved together from this beautiful bracelet. Wearing the right jewelry is very important to highlight your overall look so choose the color of the paracords accordingly.
These bracelets would last a lifetime. Its like one-time investment your leisure time and you own them forever. 
Fashion is not always a huge investment. With just a meager amount of money, you can make such a trendy bracelet along with this informative free tutorial by your side.
There are some who always look up-to-date no matter what the occasion is but that doesn't mean a costly dress or a high budgeted piece of jewelry. You can update your look just with your casuals and a trendy bracelet like this.
For most of you out there assembling the perfect outfit may take hours but with this wide paracord bracelet, you can get a statement look in these small steps shown in the tutorial.
All those trend-conscious people out there, you know that fashion is best defined as cyclical.  These macramé paracord bracelets are back in trend and you know what, you can make them all by yourself by just following this tutorial.
Nothing can be more classic that this bracelet with three colors. You can obviously use colors of your choice. Fashion is nothing but expressing your own thoughts. This bracelet pattern is known as the Northern Spikes.
After making a basic paracord from the above types you can modify it with some stitches. You will get a detailed explanation in the following tutorial.
The sawtooth paracord bracelet looks very trendy when made with a darker color like black and contrasting it with a very bright color, similar to the one shown in the tutorial.
So, enjoy making all these 17 DIY paracord bracelets. Have fun. Stay trendy.